A career gap may seem like a deal-breaker for many employees seeking employment. But let's face it. Not everyone is lucky enough to be employed throughout their lives. Employers understand this, but when you've been out of work for a while, they may doubt your expertise.
That's why most people are worried that the employment history gap in their resume could make it harder to find work. But that's simply not true.
You still stand a chance, just as much as those who have been in the job market recently. You just need to know how to explain gaps in your resume and make it appealing to a potential employer.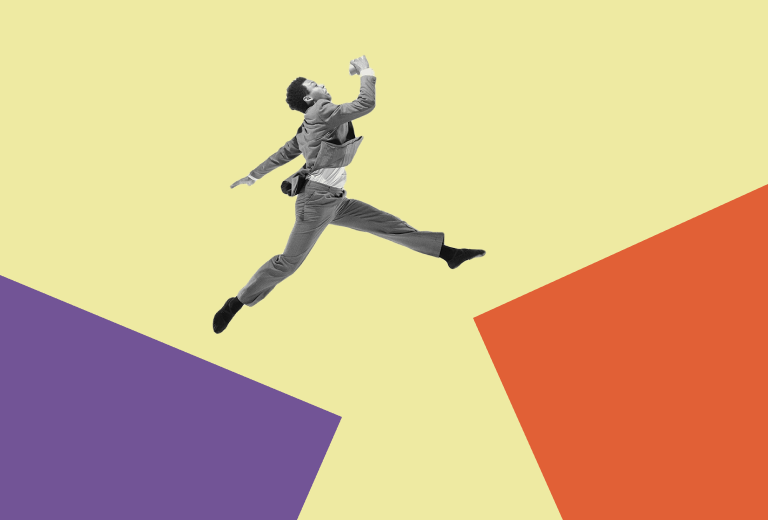 What Is a Career Gap?
A career gap, or employment gap, is any time you've spent out of employment. It could be to pursue studies, other interests, or change of lifestyle. If you have a career gap in your resume, you're not alone. According to a Monster's 2019 State of the Candidate survey, three in five (59 percent) Americans have had a gap in their career.
This report shows that employment gaps are common. In fact, prospective employers understand and even expect gaps. Some might even be surprised when they don't see a gap in your employment history.
But the fact remains, employers consider significant career gaps in an employee's resume a bad sign. Unless, of course, you explain these gaps and put your employer at ease.
The good news is that career breaks are becoming popular. A LinkedIn survey shows that over a third (35 percent) of employees (mostly women) would be willing to take a career break in the future.
In fact, employers say that gaps in your resume are becoming less of a red flag due to current market conditions. However, that doesn't mean you won't have to talk about your spotty employment history.
Types of Career Gaps
There are dozens of reasons why you might have gaps in your resume. Some of the top reasons include:
Family-based reasons – 57 percent of employees left their jobs to take care of a newborn or adopted child. 49 percent quit to look after a sick child, while 32 percent left to care for an elderly family member.
Layoffs.
Taking a sabbatical leave for personal reasons.
Job termination.
Studying.
Relocation.
Pursuing licensing or certificates.
Needing a break from work.
Taking time off for medical reasons.
In addition, you may have started a job you hated and quit, deciding to start working from home as a freelancer instead. Or, you simply wanted to travel the world. It doesn't matter why you have a career gap.
It's how you explain your experiences during the break that's going to woo your potential employer.
How to Explain Career Gaps in Your Resume
Usually, employers associate consistent work history with loyalty, trustworthiness, and reliability. Employment gaps, on the other hand, may be viewed as a sign of laziness or a lack of focus on one's career. It's not seen as an in-demand asset in the eyes of a recruiter.
So, how do you, as a job seeker, address career gaps in your resume and prove to your prospective employer that you bring value to the company? Here are tips to help you answer the inevitable interview question, "So, what have you been up to?"
Honesty and Transparency Are Key
You should always assume that your potential employer will know and inquire about the period you didn't work.
The most important factor to remember when addressing a career break in your resume is that honesty is always the best policy. If you try to hide – or worse – lie about your situation, potential employers and recruiters will wonder what else you're lying about.
And it won't reflect well on your chances of getting the job.
If you were laid off due to the pandemic, mention it. A LinkedIn survey found that 96 percent of hiring managers would hire a candidate who was laid off due to the Covid-19 pandemic. So, don't be shy about it.
If you were furloughed, approach your answer carefully to show why you're looking for another job while you're still technically employed and might be recalled. No matter the reason for the career break, you want to be transparent about it.
However, only provide necessary details relevant to the job position.
Fill the Employment Gap
While not necessary, it's always best to mention a career break in your resume. If your career gap was very short, like a month or two, that's understandable and might not require an explanation.
However, if the break was recent and long or happened a long time ago, you might need to explain how you spent that time. Maybe you took time off to spend with your kids or help out your mom.
The point is to explain why you took the gap or the circumstances. Just remember not to overshare.
Show the Value of Your Gaps
Your best approach is to emphasize the positive aspects of your time off. You need to show that you've learned some new skills and stayed active during your break. Here are a few ways to fill gaps in your resume:
– I quit to pursue and complete my MBA.

– During the break, I prepared for and passed my Certified Public Accountant certification.

– I needed to decompress after several high-pressure years at work to spend with my kids. So, I became a stay-at-home mom and engaged in freelance work.

– I spent the break developing new skills and volunteering at the church, where I managed 20 volunteers.
Don't forget to mention any classes, conferences, certificates, or events you attended during the gap. Highlight the skills you picked up and offer solid examples that show you learned those skills.
The key is to demonstrate you've been proactive and resilient during your career break and what value you might bring to the company.
Get Testimonials from Former Employers
No matter the reason for the career gap, there's always an explanation for it. Remember, you don't need to justify why it happened. Whether the break was desired or unwanted, try to show the positive that came out of it.
An excellent way to do this is to get references from previous employers. The testimonial will highlight your work, including the career gap. Where possible, ask them to vouch for why there is a gap in your employment history.
Here's an example of a testimonial:
Oliver was an excellent hire, a team player, adaptive, and creative. We'd have loved to keep him in our company if the circumstances allowed.
Be Confident and Emphasize Why Now's the Right Time
Confidence in yourself and your employment gap will show employers that you were certain about your decision. Show them that whatever you did during the career break was what you've always wanted to do and was worth it.
In addition, explain why this is the best time to re-enter the workforce. Let the recruiter know that you've done what you needed to do, and have completely resolved the issue. Don't give them a reason to think you might do it again sometime in the future.
How to Include Career Gaps in Your Resume
Whether to include your career break in your resume or cover letter is subject to debate:
On Your Resume
The resume is the first thing recruiters and hiring managers look at to discover more about your career. A resume features employment history and timelines and is the best place to slot in your career gap.
However, the resume is short on space. Therefore, keep it brief and concise. You just want to indicate that there was a gap in your career from a certain time. You can always offer context in your cover letter.
Consider adding your employment gaps in the experience section to display relevant experiences you gained while taking time off. In addition, research about the company and highlight new skills you learned that they find valuable.
On Your Cover Letter
Some experts recommend that you save valuable space on your resume and use the cover letter instead. The main reason is that a cover letter has more space for you to expound on your gaps. Just like in your resume, keep your points clear and concise.
Having said that, keep in mind that some hiring managers don't read cover letters or simply skim them. Thus, be prepared to answer any questions regarding your periods of unemployment.
Tips on How to Fill Your Resume Gaps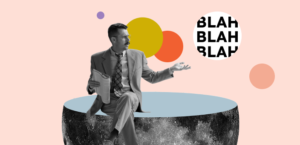 Here are some tips to help minimize employment gaps in your resume so you can score that job:
Tailor your resume to match each position you're applying for. Here's where you want to ensure you format your resume so that it grabs your potential employer's attention.
Omit the gap. If you were employed in your most recent position for a few years and the gap was before that, you may consider omitting it. You don't have to include every detail of your employment history, especially if it's irrelevant.
Choose the right resume format that will highlight your skills and accomplishments instead of the actual dates of work.
Omit the month for smaller career breaks. Instead, include the year only. You can present the exact dates of employment (if required) later on. The idea is to create a resume that will get you an interview where you can explain your reasons for gaps in your employment history.
Practice and perfect your presentation and interview skills. You should expect to be asked to elaborate on the dates. Research the most common job interview questions and come up with the best answers.
Generally, you'd want to avoid being negative or going into too much detail and instead focus on your accomplishments.
Overcoming the Stigma of Career Gaps
If you're already on your career break or are planning to take one for whatever reason, here's something crucial to remember. You don't owe anyone a justification for the break. You have the power to share what you're comfortable with, and you can always re-enter the workforce whenever you're ready.
Meanwhile, start doing things that will shorten gaps in your resume, like volunteering or consulting. You can develop new skills related to your field or further your studies.
Closing Remarks
Remember, career breaks are common and won't harm your career. If anything, they give you the space to focus on your wellbeing, sharpen your skills, and come back stronger and better focused. Just be sure to include your career gaps in your resume and explain them.
Most importantly, be honest and confident during the interview and show your enthusiasm for returning to work.