When applying for a new job, you will need a strong resume and a good cover letter. There are several standard resume formats that can help you keep your application organized.
The most popular of them are a skills-based resume, a reverse-chronological resume and a combination resume. The resume format you should choose for your application depends on your professional situation, the job you are applying for, the work experience you have and more.
Today, we are looking into a skills-based resume format and when it is the best option for your job application.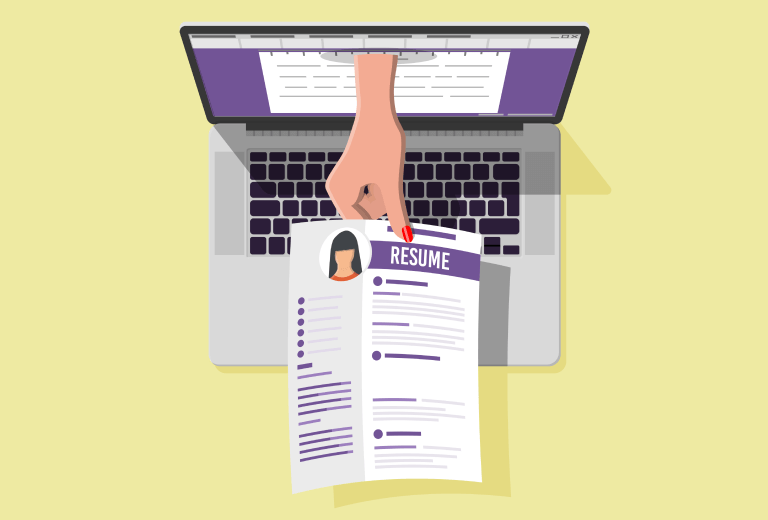 What is a skills-based resume?
A skills-based resume (also referred to as functional resume) is a resume format that highlights your professional skills. By contrast, a more traditional reverse-chronological resume format focuses on work experience.
In a functional resume, skills and accomplishments are often listed at the top and highlighted in bold. The resume then goes into more detail as to how these particular skills were developed.
A functional resume format is typically most suitable for those who have not yet acquired substantial work experience. This format may be the best fit for new graduates or anyone contemplating a career change.
The key parts of this type of resume are Summary and Skills. In both these sections, the job applicant will emphasize their skills and achievements. The work experience section in these types of resumes is typically smaller and not at all as detailed as with a reverse-chronological resume format. With that in mind, a functional resume typically includes other standard sections like contact information, education, additional information and more.
The main purpose of this resume is to showcase your strongest skills and how they relate to the job you are applying for.
Learn what skills to put on a resume.
What are the most common resume formats?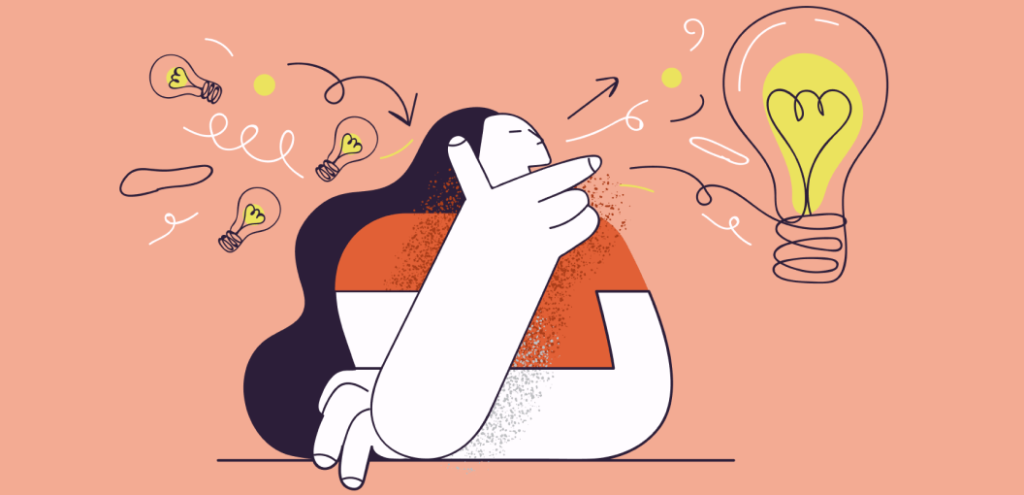 In general, there are three most popular resume formats. These are: reverse-chronological resumes, skills-based or functional resumes and combination resumes.
A reverse-chronological resume is probably the format that you will come across withthe list often. It emphasizes work experience, which is listed starting from the latest position.
A skills-based or functional resume is the resume format that we've described above. It is focused on skills and professional accomplishments.
A combination resume format, just as the name suggests, brings together both of the above resume formats. It means you can emphasize your skills while still having a full-sized work experience section.
Learn more about top resume formats.
When to use a skills-based resume?
There are several situations when using a functional resume will get you better results. This includes the following scenarios:
You don't have sufficient work experience because you've just graduated.
You are going through a career change and have little experience in the new field.
There are gaps in your work history that stretch for several months or a year.
You've only held short-term positions or taken on internships.
You've held a few positions in the past but they are very similar to each other and don't demonstrate career growth.
You've held the same job for a long time.
If one or multiple scenarios above apply to you, a functional resume may be the best choice for your next job application. On the other hand, if you have substantial work experience that demonstrates increasing responsibility, consider using a combination resume format instead.
How to write a skills-based resume?
As we've mentioned above, a skill-based or functional resume should be focused on your professional skills and accomplishments.
Here are some of the key sections to include.
Name and contact details. Start your resume by explaining who you are. This way the hiring manager will know whose resume they are reading and your resume won't get lost among other applications. Here's the contact information to include:
Your full name and professional credentials.
Your contact information: phone number, email, etc.
A link to your professional social media, website or online portfolio.
John Adamson

Chicago, IL 60007

312-755-5326

vimeo.com/JAAdamson

John.Adamson@gmail.com
Professional summary. This is where you should describe your most valued skills — and the ones that are most relevant to the job you are applying for. This section of your resume should be relatively short, just a few sentences. With that in mind, it should be the most convincing part of your resume. Its purpose is to get the hiring manager interested in reading the rest of your application. According to Career Builder, one in five hiring managers spend less than 30 seconds when first reviewing resumes. This is why the first impression you make on the hiring manager can make or break your chances of being invited for an interview.
Highly creative professional with 10 years of experience in the Digital Marketing industry, with expert-level knowledge of web and print Graphic Design. Multi-talented team player with well-developed written and verbal communication abilities, and exceptional interpersonal and collaborative skills.
Professional skills. Here is where you elaborate on the skills you have as well as your professional accomplishments. Try to describe each skill you possess in a bit more detail and give some background on how you were able to acquire it. While this will generally be the longest section of your resume, this is not the time to be abstract or use general information. Do your best to keep this section specific and to-the-point: use numbers, facts, references to previous jobs and more.
● Expert competency in Adobe Creative Suite, including Photoshop, Illustrator, Acrobat, InDesign, AfterEffects, and Dreamweaver.

● Marketing and branding expert focused on digital and print media.

● Proficiency in graphic design tools such as JavaScript, ActionScript, BBEdit, X/HTML, CSS, QuarkXPress.

● Additional software and hardware competencies that to include: ColorSync, ImageReady, Fireworks, FreeHand and CorelDraw, FontLab, Microsoft Office, macOS, Windows.
Learn about hard skills vs. soft skills.
Professional experience. Even if you are using a skill-based resume format, you can still mention what professional experience you have. If you have work experience, mentioning which will be in your favor, you can add the Professional Experience section to your resume. Keep this section short and only mention the job titles that are relevant to the job you are currently applying for.
● Account Executive/Creative Director – Marketing Source, Inc. – Chicago, IL.

September 2020 – Present

● Freelance Graphic Design Specialist – Monroe Marketing – Remote (San Francisco, CA)

October 2018 – Present

● Director of Media & Marketing – Tully Corporation – Chicago, IL.

June 2017 – March 2020

● Sales & Lead Generation Specialist – MKT Agency – Chicago, IL.

April 2014 – May 2017
Certifications. Here you can list any relevant certification that you have received and that makes you a stronger candidate. Once again, it's important that you mention the certification that is useful for the position you are applying for.
● Adobe Certified Associate (ACA)

● AdWwords Search Certification, AdWwords Mobile, AdWwords Video

● Google Analytics Certification

● HubSpot Content Marketing Certification
Education. This section should list your professional degrees and diplomas. Start with the highest degree first.
Bachelor of Science in Marketing & Communications. August 2010.

Northwestern University – Evanston, IL
Additional information. If needed, you can also include the Additional Information section. Here, you can include any information, if needed, that didn't make it into the main sections of your resume. For example, you can list the foreign languages you speak or mention that you have references available upon request.
Below, take a look at two full resume templates. The first one is a skills-based resume for the position of a graphic designer. The second one is a resume written in combination format for the position of an accounting manager.
Skills-based/functional resume sample: Graphic Designer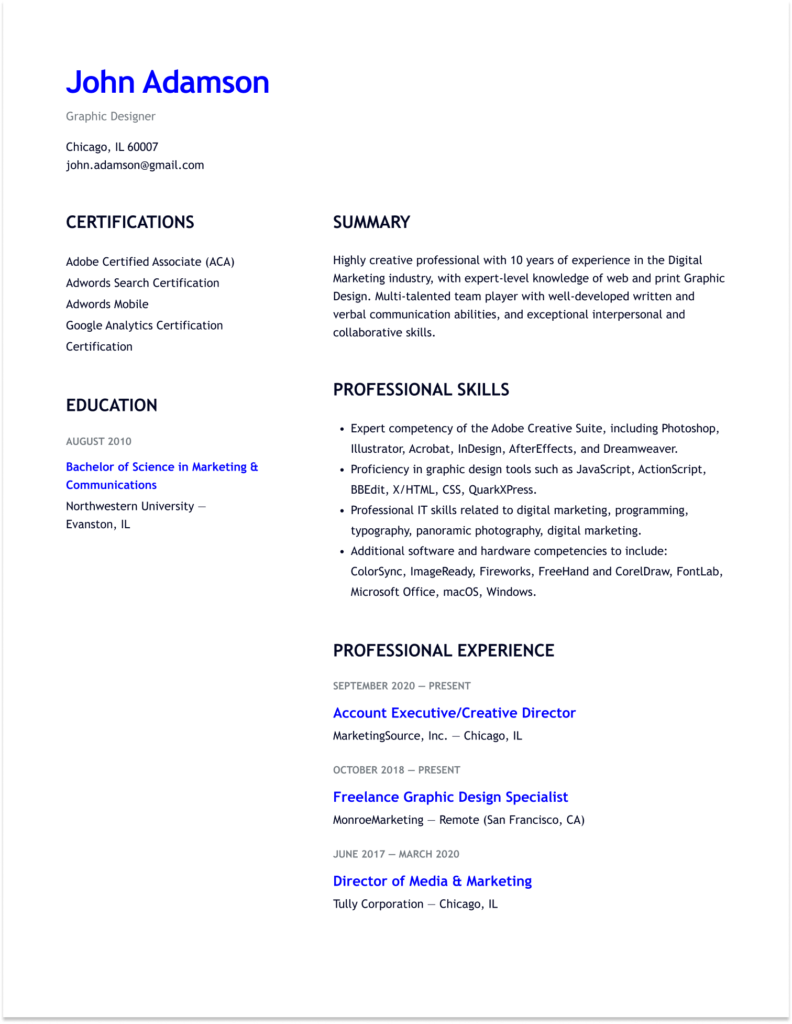 Combination format resume sample: Accounting Manager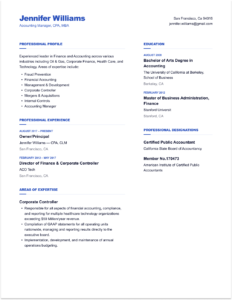 Conclusion
So, here are some key takeaways from today:
There are three main types of resume formats: reverse-chronological format, skills-based or functional format and combination or mixed format.
If you have limited work experience, a skills-based resume format may be the best option for your application.
A functional resume format emphasizes your professional skills and achievements as opposed to focusing on work experience.
Here are the main sections to include in your resume: name and contact information, professional summary, professional skills, professional experience, certifications, education and additional information (optional).
If you do have some professional experience that you would like to mention, while still keeping your resume skills-focused, consider using a combination resume format instead.