Ask anyone if you can find jobs that pay 200k without a college degree, and you'll almost always get a unanimous "No!" It's a given that 200k is a lot of money that most people would dream of getting, especially with the current high living costs.
But let's face it. Six-figure jobs are reserved for people with degrees and those working in the medical and healthcare industries. According to Statista, only 11.6 percent of U.S. households had an annual income of over $200,000.
Another report by the U.S. Bureau of Labor Statistics shows the weekly median earnings for full-time wage or salary employees in the US as $1,070. That accumulates to around $55,640 per year. This data is recent and reflects the third quarter of 2022.
Any amount above that should be considered good pay. However, just because jobs that pay 200k may seem out of reach, doesn't mean you should settle for less. You deserve to earn enough to be comfortable and secure in life.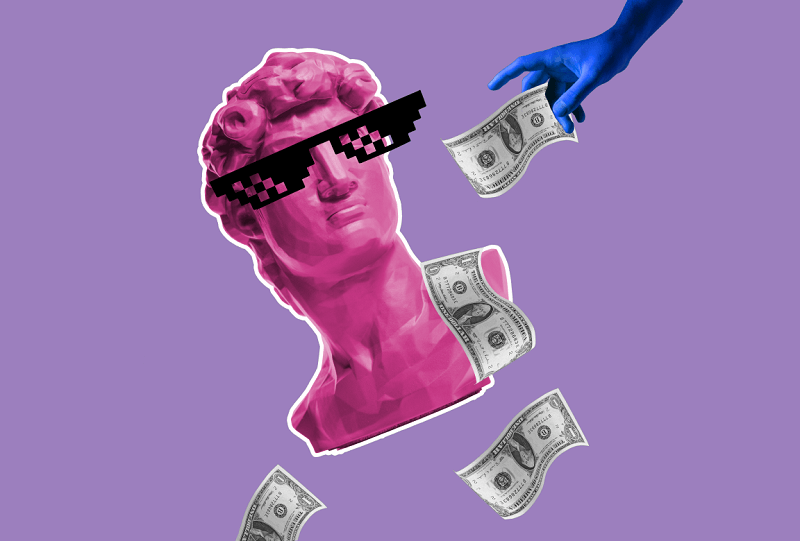 What Is a Good Hourly Wage?
There's no correct answer to this question. A good hourly wage means different things to different people. For example, someone in the medical field might feel like $30 per hour is too little. Someone else in the cleaning industry might find a $30 hourly rate lucrative.
The hourly rate will vary depending on the profession, state, and country. For example, Maryland, the District of Columbia, New Hampshire, New Jersey, and Utah are among the top five states with the highest median household income.
According to data from the U.S. Bureau of Labor Statistics, the average hourly earnings of employees was $32.46 as of September 2022. Typically, a good salary should allow you to meet your daily basic needs, including family obligations, and still have some amount left to save. Suggested reading: Things You Should Know About Salary Requirements
Struggling to find a good job? Read our post on Why Is It So Hard to Get a Job (Solution + Tips).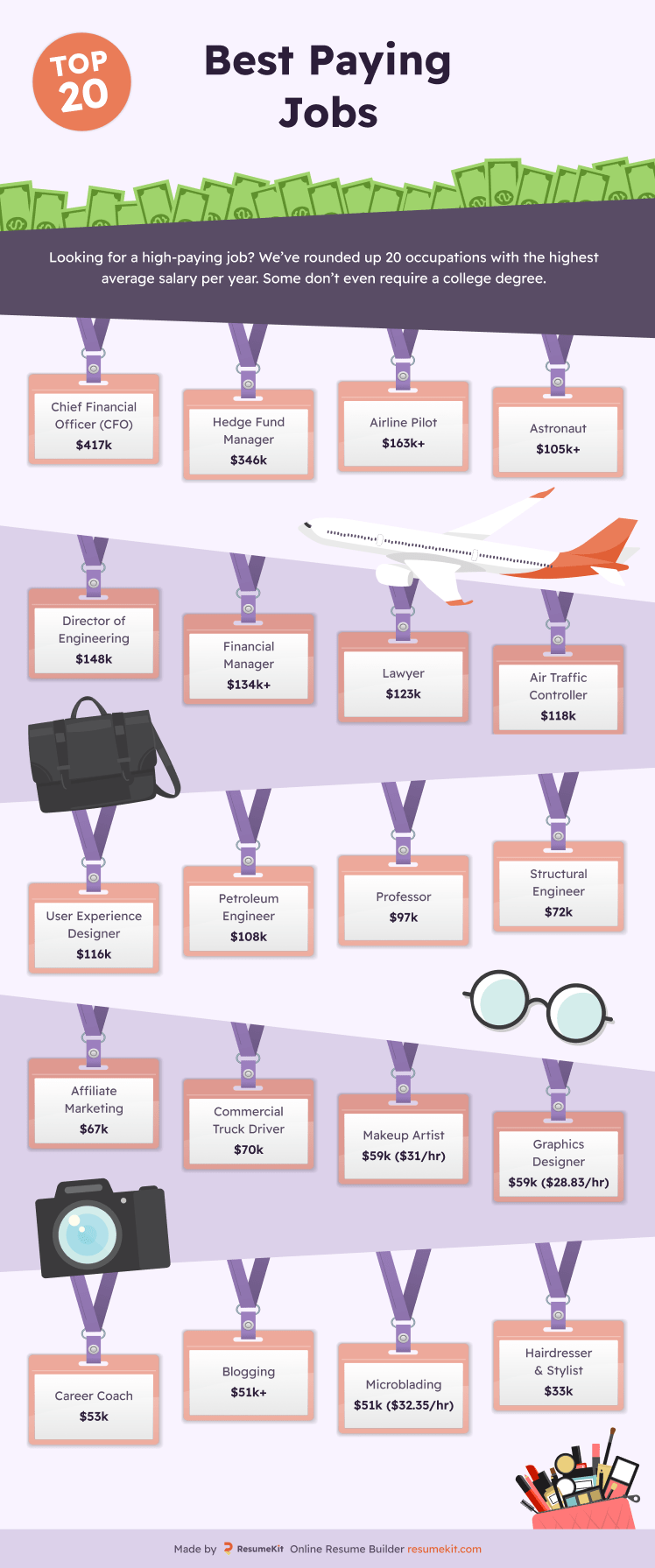 What Jobs Pay $200k a Year?
One way to pocket $200,000 per year is to open your own business. However, running a business comes with its set of challenges and can be overwhelming without proper planning.
Another way to get jobs that pay $200k is to join high-paying professions like:
Medical lawyer
Dentist
Neurologist
Psychiatrist
Gynecologist
Certain engineering fields
Business executive, etc.
The downside of these professions is that you must obtain a bachelor's or master's degree, meaning you'll probably have to take a loan to fund your studies. If you're into technology-based jobs, you can learn coding and development and work as a contractor in the tech industry.
The good news is that there are hundreds of high-paying jobs out there that don't require a degree. Some of these jobs even let you learn the required skills on the job or on your own.
Best Jobs that Pay $200k per Year
Here's a list of 20 jobs that offer a lucrative salary of $200k or above a year. Keep in mind that some of these jobs have strict educational and experience requirements. However, we've also included many others that can pay 200k without a degree.
1. Astronaut
Average salary: $104,898 – $161,141
If you're interested in becoming an astronaut, you'll be glad to know that Elon Musk said he would be willing to pay his astronauts up to $500,000 for a trip to Mars. Astronauts who hold leading roles in NASA make up to $300,000 per year.
The work of astronauts is highly demanding and high-risk. These individuals must endure high-stress environments, which can be tough on them physically and mentally. Plus, they spend months or even years away from earth and their families exploring and researching outer space.
Apart from lucrative pay, astronauts receive other benefits and incentives, further adding to their total pay. According to NASA's recent call for candidates, the salary listed ranged from $104,000 to $161,000. If you add bonuses, benefits, and other compensation, the figure easily crosses the $200k mark.
2. Blogging
Average salary: Varies
You'll find a lot of bloggers boasting $10k per month while others generate over $1 million in affiliate earnings, ad revenue, and selling courses. Arguably, it's easier said than done, but it's happening!
Nowadays, it's not hard to earn a decent income online or as a digital nomad. Simply find a gap in the market and explore it. The good news is that starting a blog is super easy, and there are dozens of guides online on how to start and grow a blog.
The best part? You don't need years of study, hundreds of dollars, or a college degree. It just takes perfecting skills that you probably already have, such as writing and business management, and growing from there.
3. Graphics Designer
Average salary: $28.83 per hour or $59,970 per year (Source: U.S. Bureau of Labor Statistics)
Graphic designers are always in high demand. These are creatives who work for clients in need of unique designs to enrich their websites or brands. They create visually and conceptually exciting images that help customers connect with products.
Some of the best-paying states include District of Columbia ($83,070), Washington ($77,000), Massachusetts ($70,180) and New York ($68,260).
4. Affiliate Marketing
Average salary: Varies
Another job that pays $200k per year is working as an affiliate marketer. This job entails recommending products genuinely and getting paid to do so. You just need to find the right audience willing to spend money on products that bring value to them.
To become an affiliate marketer, you need to have a niche blog that you'll use to recommend products to your visitors. The more products your visitors buy, the more the commission.
The best strategy to market products is to create a YouTube channel where you post "How to" videos or clever hacks and then leave affiliate links in the description. You can also review products on social media in a way that compels people to buy them.
5. Airline Pilot
Average salary: $163,101 – $201,000
The world of travel isn't slowing down anytime soon. If anything, people will always need to travel for various reasons. That's what makes an airline pilot a lucrative job. The median salary of pilots has been on a steady rise since 2012 and the best-paid pilots make up to $208,000 a year, according to US News.
However, to become a pilot, you have to fulfill certain requirements. First, you must be under the age of 45 – this will vary from state to state and country to country. You must have impeccable health – you can't be epileptic, have eye problems, or struggle with drug and substance abuse issues.
In addition, you must pass specific exams and gain at least 2,500 student pilot training hours to operate most commercial airlines.
6. Commercial Truck Driver
Average salary: $70k, varies per state and if self-employed
If you enjoy sightseeing and life on the road and have no problem spending time alone, you can excel as a truck driver. Becoming a truck driver doesn't require a college degree. It's easy to learn and get started.
Most beginner truck drivers make up to $70k in the first year! The good thing is that you can make more if you invest in your own fleet.
7. Hairdresser & Stylist
Average salary: Varies, depending on clientele
You'll be surprised to learn that hairdressers and stylists can make six figures. These are professionals who work in the field of maintaining a person's appearance or image. The good thing about this job is that you can work from home, where you get appointments and have clients come over or travel to deliver your services.
Depending on the type of clients, you can hit the $200k mark easily. For instance, say you style the likes of Kim Kardashian, Beyonce, or other famous celebrities. Client work alone can give you up to $300,000. Add in tips, product sales, and teaching, and you can live a luxurious life.
8. Career Coach
Average salary: $53,622
Some people have trouble finding the jobs they want. Such people benefit from career coaches, who help clients identify personal interest and goals. They can also help find new employment opportunities for clients.
As a career coach, you may be tasked with rehearsing job interview tactics with clients, review cover letters and resumes and offer feedback. Learn more about career coaches and how much they cost in our post on What is Career Coaching and How Can it Help you?
9. Lawyer
Average salary: $123,474
Lawyers are always in demand to help with various legal issues. There are various kinds of lawyers, and each line of specialization has a varying pay range. Overall, lawyers make good salaries and given that their work is around the clock, they have the potential to earn even more.
Before you get started, do proper research to determine the kind of law you want to practice.
10. Microblading
Average salary: Varies depending on clientele
You might be wondering what microblading is? Well, it is a semi-permanent makeup solution or a cosmetic tattoo procedure of the eyebrows. This hair restoration procedure uses micro-pigment (permanent makeup) to fill the eyebrow area to give it thicker, denser brows.
This type of eyebrow architecture takes special skills and can be highly rewarding. One session costs from $400 to $600. It can go as high as $1,000, depending on the technician, the area to be treated, the consultation fee, and maintenance.
Doing the math, you can see that a microblader can easily make six figures if they have a premium client base.
11. Professor
Average salary: Varies based on subject, state, and experience
Professors play a vital role in educating students about topics they are qualified in. If you've been to college, you know how much it costs to study, particularly graduate and master's courses.
That means professors are compensated well. According to data from Glassdoor, professors can earn up to $313,000 per year and in most cases you teach at specific times only.
12. Makeup Artists
Average salary: $59,520 ($31 per hour)
Makeup artists have many roles and responsibilities, some of which include:
Working with actors on movie sets
Removing makeup from actors after usage on film sets
Enhancing facial aesthetics through makeup
Transforming people's appearance through makeup
Applying makeup to performers and models before they go on stage or appear for a photoshoot
Some makeup artists work with clients for everyday makeup. You can work as a makeup artist from home or open a salon. You can then start getting appointments and expand your customer base. To reach a bigger audience, consider advertising your services on social media and creating YouTube videos with helpful beauty tips.
13. Director of Engineering
Average salary: $148,475
As a Director of Engineering, you'll have several crucial responsibilities. These include managing and mentoring a team of engineers, leading the development and implementation of new products, and developing engineering strategies for your organization.
Indeed.com estimates the position pays a salary ranging from $206,000 to $261,000.
14. Structural Engineer
Average salary: $71,934
Structural engineers at the highest level can make over $250,000 a year. Their job entails calculating and determining ways to improve the stability and strength of buildings. One can find work in new constructions or specialize in the restoration of heritage buildings.
15. Petroleum Engineer
Average salary: $108,130
According to the U.S. Bureau of Labor Statistics, petroleum engineers make close to $130,850 a year. These professionals are tasked with designing and developing strategies for the safe extraction of oil and gas from deposits below the earth's surface.
As a petroleum engineer, you will be working mostly in the office and well sites. You need a bachelor's degree in petroleum engineering or a related field and years of experience to receive good pay.
16. User Experience Designer
Average salary: $116,810
As a website owner, you're obligated to ensure that customers have the best experience when visiting your websites or using your apps. User experience can make all the difference between converting a prospect into a buyer or losing them.
User Experience Designers ensure that your website or app is well-enhanced and has all the elements that facilitate seamless functionality. These are individuals who manage all aspects of the design and functionality of a website or app.
While the average pay is below $200k, hard work and rigorous marketing can boost your earnings to above $200k.
17. Air Traffic Controller
Average salary: $118,870
If you are a detail-oriented individual who works well under pressure, you can pursue a career as an Air Traffic Controller. Your primary roles will be to direct airline flights and traffic at airports.
Most of your days will be busy, but the financial gains will be rewarding. With benefits and bonuses, you can make close to or over $200k. To qualify, you must have a bachelor's degree or work experience.
Plus, you'll be required to pass certain background checks and take a course at the Federal Aviation Administration academy.
18. Financial Manager
Average salary: $134,180 – $186,030
Financial managers offer financial advice to clients, manage credit, help with budgeting, and invest on behalf of their clients, among other roles. They play a crucial part in capital management and are well compensated for their services.
The financial manager field is developing rapidly and is projected to grow by 17 percent from 2021 to 2031. Over 70,000 job openings for financial managers are expected each year, on average, which proves just how ripe that market is.
19. Chief Financial Officer (CFO)
Average salary: $417,857
It seems right to earn the highest amount possible when handling finances. No wonder CFOs earn almost $500k annually. Some of the major roles of a CFO include:
Planning and analyzing an organization's financial strengths and weaknesses, and proposing strategic directions
Tracking a company's cash flow and ensuring a good return on investment (ROI)
Accurately predict financial implications and outcomes for a company based on past performance
In a nutshell, CFOs are responsible for handling the financial activities of a company.
20. Hedge Fund manager
Average salary: $346,164 (Varies depending on the number of investments managed)
A hedge fund manager oversees the investment accounts of the company they work for. They also develop financial models, analyze investments, and perform risk management, among other roles.
These are competitive people in nature and have a lot of convincing power. They are good decision-makers where finances and investments are concerned, a quality that's crucial for the safety of their clients' money.
Hedge fund managers also work in asset management firms, investment banking firms, and private investment firms. To be a hedge fund manager, you require a high level of education and expertise.
Typically, you need a graduate degree in finance, economics, or accounting.
Hedge fund managers are compensated handsomely, via a common arrangement called the "two and twenty". That is, they receive two percent of assets under management along with 20 percent of portfolio profits.
How to Land a Job that Pays $200k per Year
Jobs that pay $250k annually are rare to find. When you think about a job that compensates you this well, you must consider that they come with greater responsibilities, more work, and possibly high-stress levels. People don't get paid big for nothing. If you're comfortable filling such a tall order, you're on the right path to making $200k per year.
First, you need to recognize your skills and decide if you want online or offline jobs. From there, you can list all the possibilities available and accessible to you and then try to narrow down that list to what you can do best.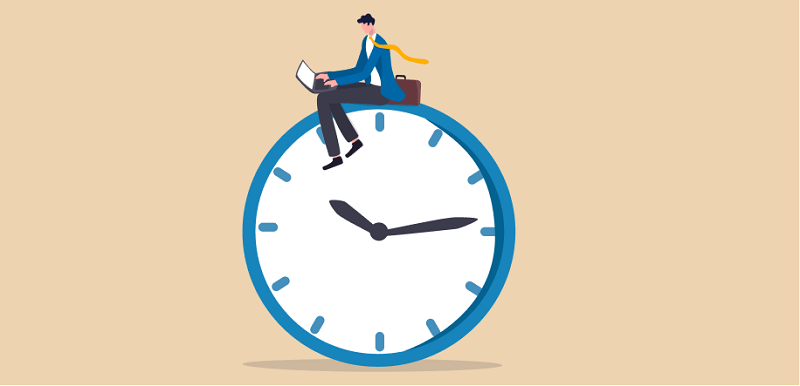 In most cases, undergraduates stand a better chance of landing such high-paying positions. Usually, they have to spend years studying and must pass an exam to get certified. Others even require you to acquire a special license or permit before you can start operating.
That said, you can still make $200k per year without college, doing non-medical jobs. These jobs require specific skills, hard work, consistency, and diligence. They include:
Blogging
Graphic design
Acting
Business Consulting
Professor
Airline pilot
Suggested reading: Ace an Interview with the STAR Method
Summing Up
While a high degree isn't necessary for some careers, a higher education level gives you a better chance of landing one of the jobs that pay $200k. But, as you can see, you don't need to work in the medical field to earn six figures.
There are plenty of jobs that are rewarding and satisfying. All in all, to achieve ultimate success, you must be a dedicated, passionate, and hardworking individual.