The contact information section is essential for your resume. And we are not even exaggerating.
If an employer doesn't have a clear and simple way to get in touch with you, it doesn't really matter how good your resume is and how much of a professional you are. According to The Ladders, hiring managers only take 5 seconds to scan through your resume. If your contact information is hard to find, the chances are they will simply get in touch with someone else.
True, adding contact information may be the simplest part of writing your resume. But there are some effective strategies that you can use even here to make your resume stand out.
Whether you're just starting out or updating your existing resume, this guide will help you ensure that your contact information is up-to-date and accurately reflects your professional identity.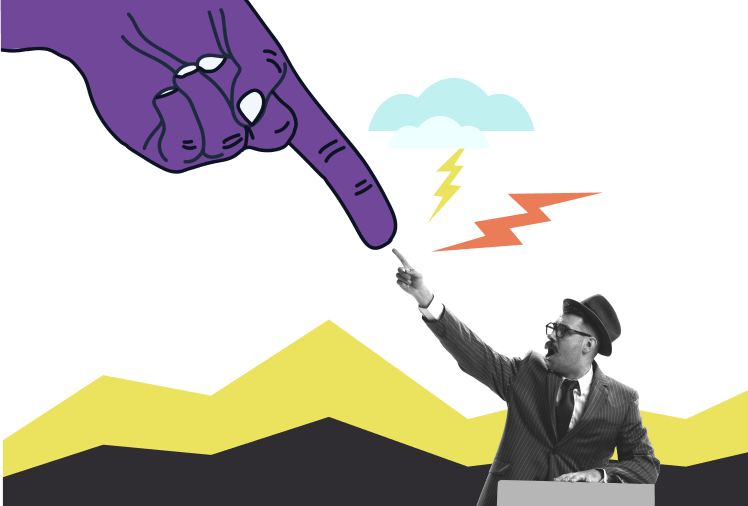 What to Include in Your Contact Information Section: at a Glance
Your contact information section on a resume should include the following information:
Full name: "John Johnson"
Current professional email address: "johnjohnson@mail.com"
Phone number: "002 657 894"
Location (city and state or city and country, if applying for jobs internationally): London, United Kingdom.
Extras:
Professional credentials: "copywriter", "Ph.D", "CFO", etc.
LinkedIn profile URL: linkedin.com/johnjohnson
Social media: GitHub, Twitter, Medium, etc.
What NOT to Include in Your Contact Information Section: at a Glance
Date of birth: Including your date of birth can raise concerns about potential age discrimination, as it may reveal your age to an employer.
Unprofessional email address: your email address should look like this: johnjohnson@mail.com and not like this: johnnyj_happylife@yahoo.com
Detailed address: as your exact address is personal information and is not directly relevant to your qualifications or experience for a job, it's best to avoid adding it to your resume. Including your full address can also raise concerns about privacy and security.
Your Name on a Resume
Adding a name to a resume seems like a no-brainer. But let's take a few minutes to review some of the best practices, even if it's just for clarity.
To maintain consistency, use your full name, which is the same name used on all your social media accounts.
Add your professional title below it.
Like this:
John Johnson
Marketing Manager
Extra tip:
​​Note that it's always best if your title aligns with the position you are applying for. For instance, if the job post is looking for "marketing manager", your resume should say "marketing manager" and not "marketing specialist" or "marketologist".
Should I Put Address on My Resume?
Including your location on your resume can help determine your proximity to the job location for employers. Most recruiters look for candidates in the local area and may not be willing to sponsor a relocation. To avoid confusion, it is sufficient to include your city and country on your resume.
Like so:
John Johnson
Marketing Manager
"johnjohnson@mail.com"
"002 657 894"
London, United Kingdom
Is it Safe to Put Address on a Resume?
It is generally safe to include your address on a resume, but there may be some privacy concerns. If you're uncomfortable providing your full address, you can opt to only include your city and state. This can still provide a general idea of your location to potential employers while keeping your personal information somewhat private. However, it's important to consider the potential risks and weigh them against the benefits before deciding whether to include your address on your resume.
Phone Number and Email on a Resume
The main contact information that hiring managers will look for on your resume are your phone number and email address.
Important: Always double check that you've entered the correct email address and phone number.
Make sure to use a professional looking email address in your resume. If your current email address is not up to par, consider getting a new one that you can use specifically for job applications.
Avoid using your current work email or phone number to maintain a professional image and not appear disloyal.
Should I Include Linkedin on My Resume?
Yes, including your LinkedIn profile on your resume can be a great way to provide additional information and insights about your professional background and experience. It can also help recruiters and hiring managers find and connect with you more easily.
Just make sure that your LinkedIn profile is up-to-date and presents a professional image that aligns with the information on your resume. Adding a LinkedIn link can also show that you are tech-savvy and well-versed in using social media for professional networking.
What Other Social Profiles Should I Include?
Instagram
It depends on the type of job you're applying for and the nature of your Instagram account. If your Instagram account showcases professional skills and talents that are relevant to the job, it could be a valuable addition to your resume.
However, if your account primarily includes personal content that is not related to your professional life, it is best not to include it on your resume. Ultimately, you want to present yourself in the best light possible and include only information that supports your job application.
Twitter
In some industries, such as marketing or social media, having a Twitter account that showcases your personal brand can be beneficial and adding the link to your resume could add value. However, in more traditional industries, including a Twitter link may not be necessary or relevant.
When deciding whether to include your Twitter link, consider the content of your account and whether it aligns with the image you want to present to potential employers. If it does, go ahead and add the link. If not, it's probably best to leave it out.
Quora
Quora encompasses a wide range of business subjects and attracts many subject experts. If you're a recognized authority on a job-related topic on Quora, it may be beneficial to include a link to your profile on your resume.
GitHub
Including a link to your active GitHub profile can enhance your resume and demonstrate your projects, such as websites, mobile apps, and more.
Medium
An active profile can showcase your writing abilities and personality to potential employers prior to an interview, making it beneficial for freelancers, writers, bloggers, and entrepreneurs.
Website or personal blog
Including a link to your personal website on your resume can be a valuable addition. Your personal website can provide employers with additional information about your skills, experiences, and personality.
However, it is important to make sure that your personal website is professional, up-to-date, and relevant to the job you're applying for. Also, make sure to double check all content, spelling and grammar before including the link on your resume.
If you want to add some personal information to your resume, consider adding your hobbies. Having a few relevant hobbies and interests on your resume can play in favor of your application. You can find some ideas in our Hobbies and interests on resume.
What to Keep off Your Resume Contact Section (And Why)
Current job email address
Keeping your job search confidential is important, especially when using your work email. Utilizing your work email for job searching can also reflect poorly on your professionalism and may make a potential employer hesitate to contact you through that same email.
Current job phone number
It's best to avoid using your current work phone number in your contact information. Using your work phone number may give the impression that you are being secretive or going behind your current employer's back, even if they are aware of your job search. It is better to use your personal phone number in your resume.
Date of Birth
It's not necessary to include your date of birth on your resume. This information is considered personal and is not relevant to your qualifications for the job. In some countries, it is also illegal to include information such as date of birth, age, or other personal details that could be used for discrimination. It is best to focus on highlighting your skills, experience, and education, rather than personal information, on your resume.
Unprofessional Email Address
Using an unprofessional email address in a resume can give a negative impression to potential employers and detract from the professional image you are trying to project. A simple, professional email address that includes your full name is a better choice for a resume.
Your Exact Address
It is not necessary to include your full home address on a resume. Providing only the city and state is sufficient for most job applications. Including your full address can put your privacy and safety at risk, as personal information can be used for identity theft or unwanted solicitations.
Additionally, in today's digital age, employers can easily determine your location based on the information provided in your resume and other online profiles. Including your full address may also reveal information about your current place of residence, which could potentially limit your job search if you are seeking employment in a different location.
By omitting your full address, you can protect your personal information and maintain control over the details that are shared with potential employers.
How to Format Your Contact Information on a Resume
When formatting your contact information on a resume, it's important to make it easy for an employer to reach you. Here are some tips to format your contact information effectively:
Use a clear, legible font and font size: Choose a font and size that is easy to read, such as Arial or Times New Roman in 10-12 point size.
Include the essentials: Your name, email address, and phone number should be prominent and easily visible. You can also include your physical address, if desired.
Be consistent: Use the same font, font size, and format for all your contact information.
Use a professional email address: Avoid using personal email addresses or ones with unprofessional addresses.
Make sure it's up-to-date: Ensure that your contact information is accurate and up-to-date.
Keep it brief: Your contact information should take up minimal space on your resume and be limited to one line for your name, one line for your email, and one line for your phone number.
By following these tips, you can format your contact information on your resume in a professional and effective manner.
Where Should Contact Information Be on a Resume
Your contact information should be placed prominently on your resume, typically at the top of the page. Here's a typical format for placement:
Name: Place your full name in a larger font size, making it the first item an employer sees when they look at your resume.
Email address: Place your professional email address below your name, ensuring that it is easy to read and accessible.
Phone number: Your phone number should be listed below your email address, along with the best times to reach you.
Physical address (optional): If you choose to include your physical address, place it below your phone number.
It is important to make sure that your contact information is accurate and up-to-date, so that an employer can easily reach you. Additionally, be consistent in your formatting, using the same font and font size for all items to create a professional appearance.
Takeaways
The contact information section is essential for any resume.
Make sure the contact information on your resume is correct, complete, and up-to-date.
Here's what you should include in your resume contact information: full name, current email address, phone number, and location.
You can also add professional credentials, a link to your Linkedin profile, and other relevant social media profiles.
Here's what you shouldn't include in your resume contact information: date of birth, exact address, links to personal social media accounts, work email, and phone number