There are many steps to getting the perfect job — and creating a compelling job application is one of them. Having a well-written resume and an eye-catching cover letter can take a lot of stress and uncertainty out of the job-hunting process.
Today, we are looking into the differences between a resume and cover letter and exploring some of the key practices for making these documents the best they can be.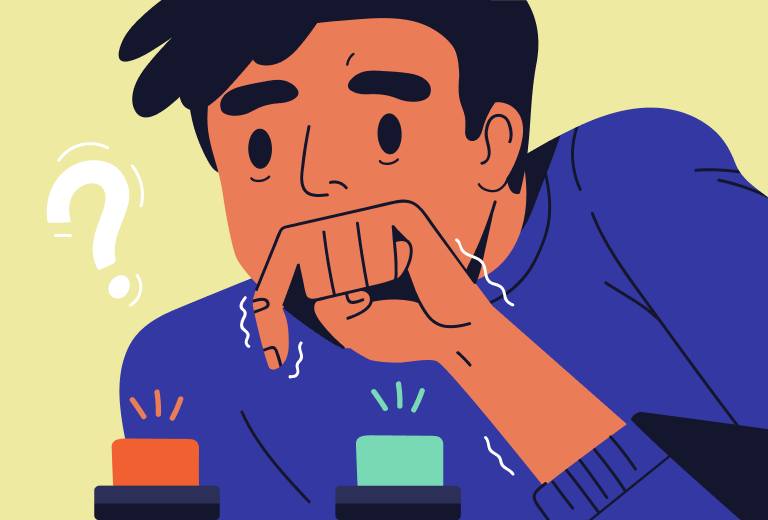 Cover letter vs. resume: what's the difference?
A resume and cover letter typically come hand in hand. You need both these documents to successfully apply for a job. So, what is the difference between a cover letter and a resume and what information should you include in each one?
A resume is a document that summarizes your professional experience as a job candidate. The word "resume" actually comes from the French "résumé" and means "summary". It focuses on your qualifications (work experience, skills, accomplishments, etc.) and helps showcase your abilities to convince the hiring manager that you are the right person for the job.
A typical resume includes five main parts
Contact details: this is where you list the best ways to get in touch with you. This section generally includes your full name and professional credentials, email and phone number and, possibly, a link to your professional social media or portfolio.
Summary: here, you can focus on your knowledge and experience and include your most valued skills that are relevant to the position you are applying for.
Professional experience: in this section, you will need to list your previously held positions: starting with your latest job.

Educational background: this part of your resume explains your academic qualifications: degrees, professional certificates, awards, etc.
Additional information: here, you can include any other relevant information that doesn't fit into the sections above. A lot of HR professionals suggest using this section for references, professional achievements and awards.
Resume example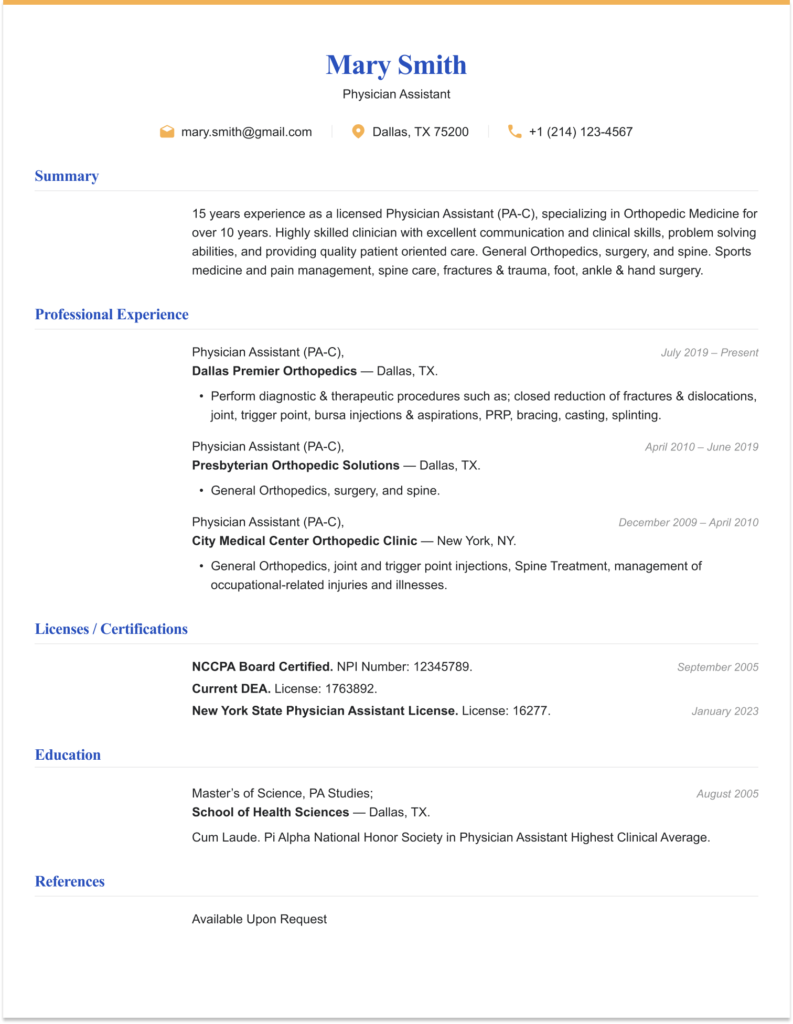 Learn more about how to write a resume.
A cover letter is a document that you send together with your resume that aims to introduce you to the hiring manager and briefly summarize your most important skills and professional experience. A good cover letter will get the HR professional interested in the rest of your application and make you stand out among other applicants.
A typical cover letter is about one page long and includes the following sections
Header: this is where you include your contact details including your full name and professional credentials, phone number and email and links to your professional special networks or portfolio (optional)
Introduction: here, you should get the HR professional "hooked" and make them interested in you as a job candidate. Mention your most relevant qualifications and skills and explain (briefly) why you see yourself as the best candidate for the job.
Main body: after a condensed introduction highlighting your key skills, you can get into a bit more detail about your expertise in the main body of the cover letter. Here, you can go on to mention that you are aware of all the responsibilities that come with the job and have the capacity to handle them excellently.
Conclusion: a cover letter should generally end with a call to action. You can mention when you will be able to start the new job and say that you are waiting for feedback on your application. Don't forget to thank the hiring manager for their time for reading your letter.
Cover letter example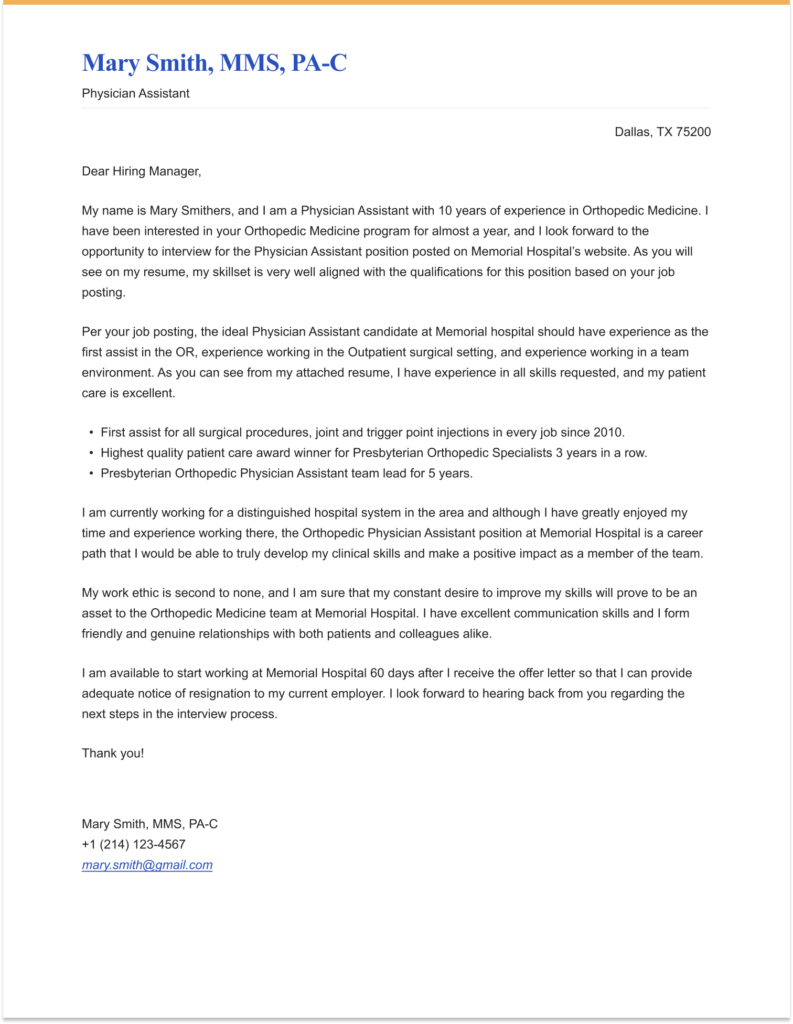 Learn more about how to write a cover letter.
Is it OK to send a resume without a cover letter?
While a cover letter is often looked at as an optional addition to the resume, it's not quite the case. In fact, most job ads these days require a cover letter — and a failure to include one will probably result in your application being rejected. Even if it's not specifically stated in the job ad that a cover letter is needed, you should definitely include one with your application. Not having a cover letter is simply a missed opportunity as it gives you extra "space" to make your case that you are the best candidate for the job.
Do you put a resume or cover letter first?
Most employers will scan your resume first. They will do so to make sure you have the relevant skills and experience for the position you are applying for. This is especially true for fields that require a specific set of hard skills like IT and engineering. While they may look at your resume first, a cover letter can help them fill in the blanks and get a more comprehensive picture of who you are as a professional. It can also be what makes you stand out among other candidates and actually gets you the job.
Is the cover letter part of the resume?
As we've mentioned above, a cover letter is a one-page document that goes alongside your resume — not inside of it or instead of it. You shouldn't insert your cover letter into your resume and it should always go as a separate document with its own title. A typical cover letter is 250 to 400 words long.
Do you still need a cover letter in 2023?
Yes, cover letters are still important. Even if the employer doesn't open your cover letter, they will still appreciate it being attached to your application. A cover letter is a good way to highlight that you are really serious about the job you are applying for. And, as we've mentioned earlier, it gives you an extra opportunity for self-presentation.
Letter of interest vs. cover letter
Quite often, when you read about cover letters, you may also come across the term "letter of interest". While these are sometimes used interchangeably, there are actually quite a few differences between the two.
A letter of interest is sent to a company and indicates that you are interested in working for them. It doesn't have to be sent to an open job offer — in fact, there may actually be no open positions at the company at the time. A letter of interest, true to its name, expresses your interest in a company.
A cover letter, on the other hand, is typically sent out together with your resume in response to a specific job offer advertised by the company. It's an essential part of your job application.
To learn more about cover letters and letters of interest, take a look at this article: Letter of Interest vs. Cover Letter: Difference, Tips and Examples.
Tips for writing your resume and cover letter
Here are a few quick tips for writing a good cover letter and resume.
Tips for writing a resume
Use the keywords from the job ad. These days, a lot of companies use resume-filtering software before going through the applications by hand. To make sure your resume doesn't get blocked by such programs, use the same key phrases that are used in the job description if they are in line with your expertise and background.

Highlight key points. Hiring managers are generally very busy people that have to look at tens or even hundreds of resumes every day. Make their job easier by formatting your resume in a way that highlights your most relevant skills and experience.

Be strategic. Think what information to include in your resume and make sure it's relevant to the position you are applying for. It's best to keep your resume as concise as possible and list work experience that best matches the expertise required for the new job.
Tips for writing a cover letter
Customize your cover letter for the job you are applying for. One of the biggest mistakes you can make is making a "one-size-fits-all" cover letter and sending it out to all the companies you are applying to.

What is the purpose of a cover letter?

The main purpose of a cover letter is to make a positive impression on the hiring manager — and the only way to do that is by writing a letter that is targeted for the position you are applying for.

Don't be vague. Your cover letter is a document that needs to impress your potential employer. This means that it's best not to use general phrases and instead focus on specifics. Include examples, achievements from your previous jobs, numbers and more.

Keep it brief. A cover letter should be a one-page document and acts as a concentrated introduction of your best professional qualities. Make sure to only include the most important and relevant information. Read over your cover letter before you send it out and remove any non-essential text.
Cover letter vs Resume. Summing things up
Both a resume and a cover letter are essential elements of a successful job application. A resume is a summary of your professional life, while a cover letter is an introduction of your skills and qualities that best match the position you are applying for.
Even if the job description doesn't specifically mention that you need to include a cover letter with your application, it's best to have one ready and send it out together with your resume. It will demonstrate to the employees the seriousness of your intent and give you the opportunity to explain why you are the best choice for this position.