When applying for a job, you will typically be asked to send your resume and cover letter. In some cases, however, the job description will require a CV. Is a CV the same as a resume?
And, if not, what are the main differences between the two? That is what we will be looking into in this article.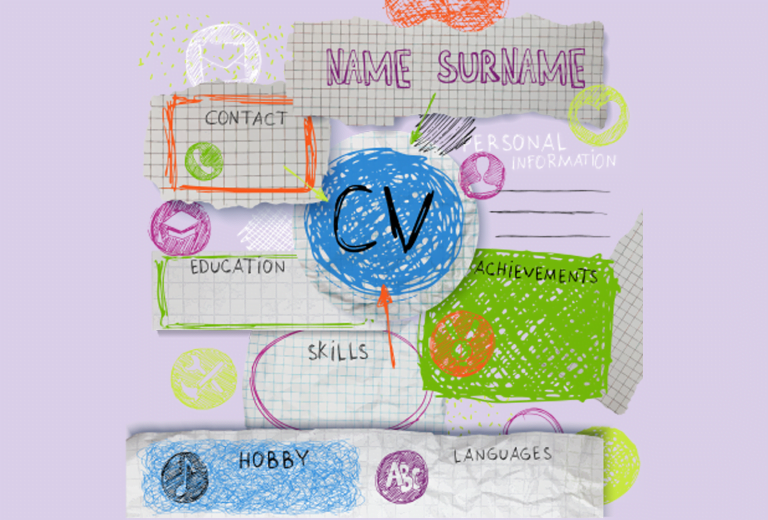 What is a CV?
CV stands for Curriculum Vitae and comes from Latin for "course of life". In the general sense, a CV is a document that is used when applying for a job: it sums up all relevant information like your skills, education and experience and "sells" you as a candidate to your potential employers.
The term "CV" is often interchangeable with the term "resume". In some countries, they are actually regarded as one and the same:
For instance, in Europe, New Zealand and Ireland, a CV means the same as a resume.
In the United States, a CV is usually considered to be an exhaustive academic resume from two to 12 pages long. It is typically used for Master's and Doctoral programs and is not customized for specific job offers.
What is the difference between a CV and a resume in the USA?
As we've mentioned above, in some countries, the term CV is used interchangeably with the word resume — thus, there is no particular difference between the two notions.
In some countries, on the other hand, a CV stands for something different.
In the United States, the term Curriculum Vitae is used to describe a full list of your academic credentials, making it a rather long document. A resume, on the other hand, is a summary of your skills and qualifications used to apply for a specific position on the job market. While a CV can be up to 12 pages long, a resume is typically a much shorter document of just one to two pages.
CVs are typically used by those seeking fellowships, grants, postdoctoral or research positions in postsecondary institutions or other organizations. A CV is generally required for graduate school applications.
Let's sum up some of the key differences between a CV and a resume:
| | |
| --- | --- |
| CV | Resume |
| Focus on academic accomplishments | Focus on professional skills |
| Used to apply for positions in the academic field, fellowships and grants | Used to apply for a specific position in a company or organization |
| From two to twelve pages long | From one to two pages long |
| Centers around work experience, skills and expertise | Centers around education, academic accomplishments, dissertation content and more |
While there are notable differences between a CV and a resume, it's always best to double check what type of document is needed in each specific case. Thus, when a potential employer asks you for a CV, it's always best to double check what type of document they have in mind.
How to write a CV when applying for work?
When applying for a job, you will probably be asked to submit a CV (the United Kingdom, other countries in Europe where CV means resume) or resume (USA) and a cover letter. So, how do you write one?
There are three popular CV and resume formats: reverse chronological format, functional format and hybrid format.
Reverse chronological format. When you structure your CV in a reverse chronological format, you focus on your work experience and list your previously held positions starting from the most recent one. This format is best suited by those with substantial work experience who will benefit from highlighting their expertise.
Functional format. A functional or skill-based CV is focused on your skillset, certification and credentials. This format will work best for those who don't yet have substantial work experience and would prefer to highlight their knowledge and professional ability. A skill-based CV is also more suitable for jobs that require specific hard skills in areas like IT, medicine, engineering, etc.
Hybrid format. A hybrid CV is a mix of both formats above. It is focused in equal measure on work experience and skills and gives you more structural flexibility. It's a great option for when you want to highlight particular strengths in your CV: whether it is education, certification, expertise, etc.
No matter what CV format you choose to go with, most CVs will include the following sections:
Header

Professional summary

Work experience

Certification and education

Additional information
Header
The header is the simplest section of a CV. Typically, it includes your full name, professional credentials, email and phone number. With that, a header also offers useful space for adding more information. For instance, it's a good idea to include a link to your online portfolio, Linkedin profile, website and more.
Professional summary
In the professional summary, you should introduce yourself and your most valuable skillset. Elaborate on your most relevant experience and expertise and other qualities that make you a great candidate for the job you are applying for.
Work experience
This section is dedicated to your professional experience. Talk about the positions you held previously and elaborate on the scope of your responsibilities. This is also a good place to mention the professional achievements that you are most proud of.
Certification and education
This is where you list your academic credentials, degrees and professional certification. Make sure to only include degrees and diplomas that are relevant to the position you are applying for.
Additional information
This section is a great place to add any extra information that may help you make your case as the best candidate for the job. According to most HR managers, it's useful to add references here or point out that you have references available on demand.
How to write an academic CV?
If you are applying for a fellowship, grant, research position or any other position in academia, you will need an academic CV. Most academic CVs include the following sections:
Contact information. This is where you include your full name, credentials and contact details.
Research objective or personal profile. A research objective is a brief description of your
research plans while a personal profile summarizes your academic background and key achievements.
Education. In this section, include all your postsecondary degrees in reverse chronological order starting with the most recent one.
Professional appointments. This part of your CV should include the institutions you work with now or worked for in the past. Mention your position, institution, dates worked and a brief summary of your responsibilities.
Publications. This part of your CV should list your peer-reviewed and other publications. Mention any books, book chapters, journal articles and other contributions.
Awards and honors. List the awards and honors you've received in reverse chronological order. This list should include the name of the award, the year when you received it and the institution that presented it to you.
Grants and fellowships. This section is dedicated to your grants and fellowships, which should be listed in descending chronological order. Mention the name of the institution and the related year span. In some cases, you will also need to disclose the amount of funding you have received.
Conferences. Here you should add information about speeches that you have presented at other institutions, campus talks that you've conducted at your institution's campus and conferences that you have participated in.
Teaching experience. Here you can list the TA courses you have taught and any other teaching experience you may have.
Research experience. Enter all your academic research posts in chronological order.
Additional activities. Under additional activities you can list any information that you consider valuable but that doesn't fit in the sections above: non-academic employment, extracurricular activities, media coverage and more.
Languages and other skills. This section is pretty straightforward: list the languages that you know well enough to understand academic texts in. You can indicate your language proficiency in the following levels: native or bilingual, full proficiency, advanced, intermediate and basic.
References. References are an important part of your CV. List them and include the full name and title, mail address and phone number and email address of each referee.
Does anyone besides academics use a CV?
This depends on how a CV is looked at in your country. In a lot of places, the curriculum vitae is primarily used to define a comprehensive description of your educational background, teaching and research experience. In this sense, it is only used to apply for long-term academic positions.
In other places, however, the term CV is used interchangeably with the term resume. In this case, your CV (just like a resume) will include a summary of your skills and professional experience and you will be using it to apply for a variety of jobs — even if they have nothing to do with academia.
What is a CV letter?
When applying for various positions — whether in business or academia — you will often be asked to accompany your CV with a cover letter. A cover letter is basically a short professional introduction (typically no more than a page long) that aims to "sell" you as the best person for the job. When writing a cover letter, you shouldn't simply repeat the same information you already have in your CV. Instead, the purpose of the letter is to highlight your most valued qualities and explain your motivation for applying for this specific position.
Here are some more tips on how to write a cover letter.
Summing things up
We hope that this article has been helpful and you now have a better understanding of when you need a CV and when you should turn to a resume. If you are looking to update your resume, you can pick up some helpful tips in our mini guide on how to write a resume.