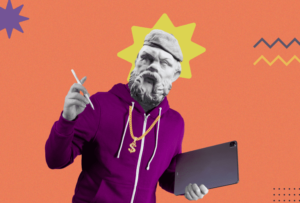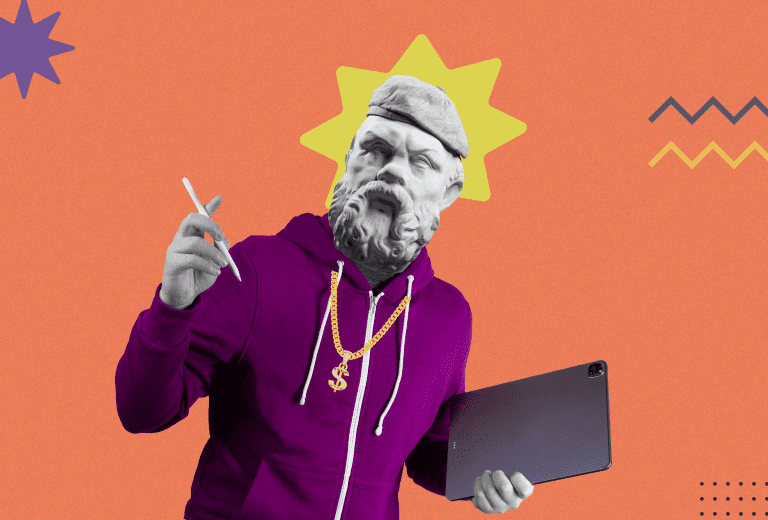 The quality of your resume can make the difference between getting completely ignored by employers or getting an interview from your dream job. Of course, that pressure can make it difficult to even start typing, but no need to worry. As long as you follow the standard conventions of resume writing and format it clearly, you will create one that will ensure you get the job you deserve.
What is a CV?
First of all, let's clear up some confusion. You've probably heard both the terms CV and resume. But are they synonyms or different documents? And what are the differences? 
The truth is, it depends on where you are located. The short answer is that both mean a summary of relevant work experience and education that a job seeker submits to potential employers to be considered for a position. In the US and Canada the term resume is used, while in other English speaking countries this is called a CV.
However, CV is also used in North America, but in a different context. Here, a CV is a longer, more detailed document that covers the whole course of a person's career. It is used for academic applications such as applying for research positions, grants, fellowships and so on. 
So, if you are in the USA or Canada, make sure you know whether you need a job resume or an academic CV before starting to write it. This guide covers how to write a resume or CV for work purposes.
Resume sections
While there are plenty of different ways to format it, the same basic sections apply to all resumes. They can then be arranged depending on what you want to focus on and prioritize. 
Name and contact information
Resume objective
Resume summary 
Professional history
Education
Skills
Extra sections: interests, certifications, languages, volunteer work, etc
Name and contacts
Let's start with the first and most simple part- your name and contact information. Traditionally, this would also include a mailing address, however this is no longer mandatory. Instead, make sure you include a professional looking email: easy to read and based on your name. 
Don't- xsuper_hackerr99@email.com
Do – James_Evans@resumekiwpadminmail.com or J.Evans@email.com
You can also include your linkedin or other online profiles if relevant. If you are applying for a creative position and want to share your online portfolio or blog, include that as well. For any links, make sure you customize the URL to make it look more tidy and professional.
Of course, triple-check the spelling of your contact information to make sure you don't end up missing an opportunity because your potential employer cannot reach you. 
Here is the standard order for this section:
Firstname Lastname
Phone number
Email address
LinkedIn/other social media (optional)
Link to online portfolio/website (optional)
Contact information example:
Mary Stuart
(123) 456-78-90
m.stuart@gmail.com
www.linkedin.com/in/mary-stuart
marysblog.com
Resume objective
This section is not required, and is actually considered by some HR experts as outdated, but it may be useful to applicants with little experience as it focuses on your career ambitions. It consists of 1-3 sentences that usually contain the job title you're applying for, a few of your key skills and what you hope to achieve in this position. Use formal language and make it concise. We suggest writing it last after you finish describing your experience, education and skills. You should also change it depending on the specific job you are applying to and tailor it based on the job requirements. Here are some examples for different types of jobs:



Resume summary
This is another recommended section. It is best for more experienced job seekers as it summarizes your accomplishments and proven skills. See this article for a detailed guide on how to write this section as well as resume summary examples.
Work experience
This can be considered the core of your resume. After all, this is what employers and recruiters focus on. Start with your most recent experience first and then move back in time. Only include relevant experience to the job you are applying for. For example, if you are applying for an office job and have relevant experience, there's no need to include anything about the time you worked as a children's entertainer in a park for one summer. 
Volunteer/unpaid work can be included as well if it is relevant or if you don't have much paid experience. If warranted, it can also be made into a separate section. 
Don't just include vague responsibilities such as "carried out sales operations". Your job title should already explain what you did at work. If possible, quantify your achievements. Include the number of people you supervised, how many products you sold, projects you led, how much sales increased when you were managing, etc. Use third person and only add 3-4 tasks/achievements to each job position. The standard format of this section looks like this:
Job Title
Company/Place of work
Time period that you worked there for (formatted as MM/YYYY)
Achievements/tasks:
Task 1
Task 2
Correct
Incorrect

Sales Manager
Best Buy
09/2018-10/2019
Achievements/Tasks
– Supervised creation of press release and catalogues
– Increased sales by 10%
– Received award for best manager in area

Store Worker
Best Buy
September 4, 2018-October 1, 2019
Achievements/Tasks
– I cleaned shelves
– Was punctual
– Sold items to customers
Education
Now for your formal education/training section. Only include your most recent education, meaning don't include high school if you already finished university. If you are a recent graduate without much work experience, it's best to highlight your education, adding more details and placing it at the beginning of your resume. Include awards you received, your GPA (if it's impressive) and courses relevant to the job.
Skills
This is a section that can be placed either closer to the top of the resume or towards the bottom depending on how much you want to highlight it. HR managers say that this is the section they look at first- so take your time writing it. 
Making a huge list of vague skills such as "fast learner" won't be very helpful. Instead, think about all your hard and soft skills and include only what is relevant to the position. Quantify your skills in numbers when possible and edit them to cater to the job requirements for the position you are applying for. Read this article to get a better idea of what skills to include.
Extra sections
Hobbies/Interests
This section is totally optional and should only be used if your interests are relevant to the position. Another reason to add it is if you are still in high school looking for work and want to make your resume look less empty. There's no need to add much detail here, just make a simple list.
Unpaid/Volunteer work
As mentioned earlier, if relevant, you can add a separate section for unpaid work. Format it in the same way as you format the work experience section.
Languages/Certifications/etc
If it is needed for your field of work, you may want to include a separate section for languages you know and your fluency levels. Same applies for certifications – you can make a separate section or simply include it in the education section. If you have other specific sections to include, it may be best to check samples online to see how it is usually done.  
How to format your resume
After you have written out the sections, you can decide on how to format your resume. Try to keep it at one page- only make it longer if you are confident that you have to. 
If you work in a more creative field where innovation is valued, you may want to get more experimental with the layout and design of your resume, but remember to keep it short and readable. It can be easy to get carried away with graphic design and end up with something way too colourful and difficult to read. In more traditional fields of work, a simple white background and black text is the best way to go. 
You can take a look at resume examples from your country and field of work to get an idea of what is considered appropriate. For example, in some countries it is standard to include a photo of yourself in the resume, while in others this will get you immediately rejected. 
There are two basic approaches to how to format your resume: reverse-chronological and functional
Reverse-chronological resumes are the classic and still most popular choice for most job seekers. Here you simply use the order of sections that we listed in the beginning of this article. The main focus will be on your work experience section. 
A functional resume has the same sections, but the skills section is moved to the beginning of the document, highlighting it above your work experience. This may be preferred if you don't have much experience so you want to focus on your skills instead.
Decide on a format based on your situation and experiment with the layout a bit until you find something that is appealing to the eye and focuses on the sections that you think are most important. It's a great idea to get some input from a friend or family member here as they can tell you their first impressions and what stands out to them so you can edit accordingly.
Finishing up
So there you go, with this you'll be able to write out all the sections of your resume and be prepared to start applying for jobs! After you finish typing it up, don't rush to immediately send it to employers. Give yourself time to proofread your resume several times and ideally get someone else to also look through it. It's best to take a break before proofreading/editing, give it 24 hours so you can look over it with fresh eyes. It can be easy to miss a typo that could ruin your chances at a job. 
After reviewing and editing thoroughly, you're ready to start your job hunt! Make sure you also learn about how to write good cover letters, and then about how to prepare for the next step: interviews.