As an engineer, problem-solving comes naturally to you, whether you specialize in mechanical, electrical, civil, software, or chemical engineering. However, when it comes to crafting a job-winning resume, you might face a challenge similar to writer's block.
You may be certain that you have the right skills, education, and even experience. But transferring this confidence from your head to a resume can often prove to be very challenging.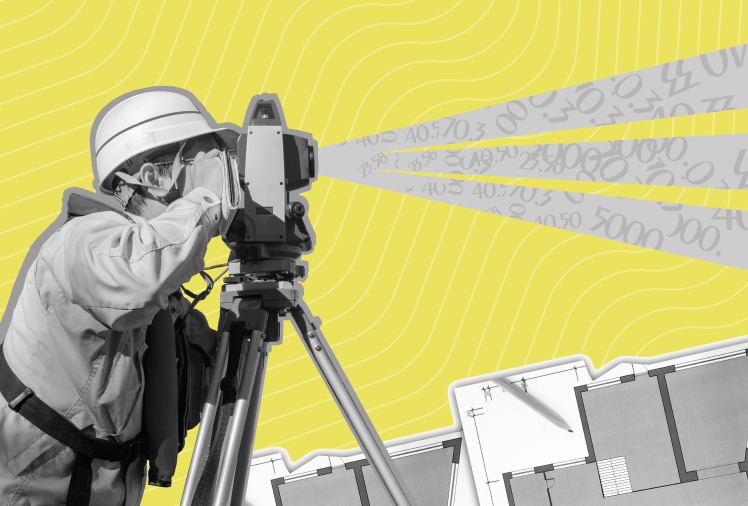 What Are Engineering Skills?
Engineering skills are a diverse set of abilities that engineers possess to design, analyze, and solve complex problems. They include technical proficiency, mathematical and analytical skills, project management, critical thinking, problem-solving, attention to detail, and effective communication.
Engineers also have specialized skills in areas like CAD modeling, programming, circuit design, and more, depending on their field. These skills enable engineers to contribute to technological advancements and make a positive impact on society.
Jobs That Require Engineering Skills
Mechanical Engineer
Electrical Engineer
Civil Engineer
Software Engineer
Chemical Engineer
Aerospace Engineer
Environmental Engineer
Biomedical Engineer
Industrial Engineer
Structural Engineer
Automotive Engineer
Robotics Engineer
Materials Engineer
Systems Engineer
Petroleum Engineer
Manufacturing Engineer
Quality Engineer
Process Engineer
Research Engineer
Project Engineer
Top Engineering Skills for a Resume
Hard Skills
1. Computer skills
In today's engineering landscape, computer skills have become essential across all disciplines. Regardless of your field, proficiency in areas like programming, machine learning and data visualization is highly valuable and sought after by employers. These skills enable engineers to develop software solutions, optimize performance, and solve complex engineering problems effectively.
"Developed and implemented scalable software solutions, leveraging my strong background in computer science principles and engineering practices."
2. Industry skills
When applying for an engineering position, hiring professionals assess your capability to perform in the specific field. Identify the most relevant skills from your prior positions and emphasize them to show that you can meet industry-specific requirements. Highlighting these skills demonstrates that you are an expert in your professional domain.
"Designed and implemented robust testing frameworks to validate the functionality and performance of software applications, resulting in a 30% reduction in post-deployment defects.'
3. Technical Software Proficiency
Proficiency in industry-specific software such as AutoCAD, MATLAB, SolidWorks, or programming languages like Python or C++ is essential for engineers. These tools enable precise design, mathematical modeling, data analysis, and software development, enhancing productivity and problem-solving capabilities.
"Experienced in designing and implementing RESTful APIs using frameworks like Flask and Node.js, as well as working with databases such as MySQL, PostgreSQL, and MongoDB."
4. Quality Control and Assurance
Knowledge of quality control techniques ensures engineers can comply with industry standards and regulations. This includes assessing and monitoring processes, conducting inspections and tests, and implementing improvements to maintain high-quality standards.
"Familiar with industry standards and regulatory requirements, such as ISO 9001 and GDPR, ensuring software quality and compliance with applicable regulations."
5. Structural Analysis
Experience in analyzing and designing structures, understanding load calculations, and utilizing structural analysis software is crucial for engineers. It involves
assessing structural integrity,
considering load-bearing capacity, and
using specialized software to optimize designs and ensure safety.
"Knowledgeable in relevant building codes and standards, such as ASCE 7, Eurocodes, or AISC, ensuring structural designs meet safety and regulatory requirements."
6. Project Management
The ability to effectively manage projects is crucial for most engineers. It involves planning, organizing, coordinating tasks, and meeting deadlines to deliver successful outcomes.
"Proficient in creating project plans, defining project objectives, deliverables, timelines, and resource requirements, ensuring clear direction and alignment with organizational goals."
7. Technical Writing
Clear and concise communication through technical writing, including reports, specifications, and documentation, is an essential skill for a modern-day engineer. It helps communicate ideas in an informative and compelling way, resulting in better teamwork and collaboration.
"Proficient in simplifying complex technical concepts into clear and accessible language, utilizing plain language techniques and avoiding jargon or technical terms that may confuse readers."
8. Programming Languages
Proficiency in additional programming languages like Java, JavaScript, or R expands an engineer's ability to develop software solutions for specific tasks. With a programming language in your engineering arsenal, you can carry out document automation, design optimisation, product simulation, and automated modeling, to name but a few.
"Proficient in Python programming, with extensive experience in developing software applications, web development, data analysis, and machine learning using libraries such as NumPy, pandas, Django, and TensorFlow."
9. Environmental Sustainability
Modern-day engineering jobs require knowledge of environmental principles and practices, including sustainability assessments, renewable energy, and waste management. Adding environmental sustainability skills to your resume will help in securing a position in a company engaged in responsible resource use.
"Proficient in applying principles of environmental sustainability, including resource conservation, waste reduction, renewable energy utilization, and carbon footprint reduction."
Soft Skills
1. Problem-solving
Problem-solving is a fundamental engineering skill that involves the ability to analyze complex issues, identify root causes, and devise effective solutions.
"Utilized strong problem-solving skills to identify and resolve critical issues in a complex manufacturing process, resulting in a 20% increase in production efficiency."
2. Critical Thinking
Engineers use logical reasoning and analytical skills to evaluate situations, make informed decisions, and solve complex problems. Critical thinking helps them assess information, analyze data, and develop innovative solutions.
"Collaborated with cross-functional teams to address technical challenges and make informed decisions. Actively participated in design reviews, offering insightful feedback and alternative approaches to enhance project outcomes."
3. Leadership
Engineers show leadership qualities by taking initiative, guiding teams, and achieving project goals. They inspire others, make informed decisions, resolve conflicts, and foster a positive work environment.
"Led by example in upholding ethical standards and promoting a safe and inclusive work environment. Ensured compliance with relevant regulations, standards, and industry best practices, prioritizing the well-being and professional growth of team members."
4. Creativity
Engineers who think innovatively find unique solutions to challenges, foster a culture of creativity, and embrace continuous improvement. They bring fresh perspectives, take calculated risks, and embrace emerging technologies to drive innovation in their work.
"Developed novel concepts and designs, incorporating unconventional thinking and approaches to deliver cutting-edge solutions. Generated new ideas and applied creative problem-solving techniques to overcome obstacles and drive continuous improvement."
5. Continuous Learning
Engineers with a growth mindset prioritize continuous learning, seek professional development opportunities, and stay updated with industry advancements. They embrace change, explore new technologies, and engage in networking to enhance their skills and adaptability.
"Proactively shared knowledge and insights with colleagues, fostering a culture of continuous learning and collaboration within the team."
6. Collaboration
Engineers should be able to collaborate effectively with colleagues, contractors, and external partners to achieve project goals and drive successful outcomes.
"Leveraged strong interpersonal skills to build and maintain positive working relationships, creating a supportive environment that encouraged collaboration, trust, and mutual respect."
7. Resilience
Engineers need to maintain composure and adaptability in the face of challenges or setbacks, persisting in problem-solving and project completion.
"Successfully managed high-pressure situations and tight deadlines, displaying resilience by effectively prioritizing tasks, managing resources, and making informed decisions to deliver results."
8. Data Visualization
Engineers should have the ability to present complex data and technical information in a visually appealing and easily understandable manner.
"Proficient in using data visualization libraries and software, such as Tableau, Power BI, and matplotlib, to create interactive and dynamic visualizations that enhance data exploration and analysis."
9. Adaptability
Adaptability is a valuable soft skill for engineers in today's rapidly evolving and dynamic work environments. Those specialists who demonstrate adaptability can quickly adjust to new situations, technologies, and challenges.
"Quickly adapted to new technologies, methodologies, and tools, staying updated with industry advancements and proactively incorporating them into projects."
Where to Describe Engineering Skills on a Resume
Skills Section: Create a dedicated skills section near the top of your resume to showcase your engineering skills. List both hard skills (technical skills) and soft skills relevant to the position.
Skills:

– Technical Software Proficiency: AutoCAD, MATLAB, SolidWorks

– Programming Languages: Python, C++

– Project Management
Work Experience Section: Incorporate your skills within the descriptions of your work experience. Highlight specific projects or accomplishments where you utilized your engineering skills effectively.
ABC Engineering Company, Engineer (2018-2022)

– Led a team of engineers in implementing a complex project, utilizing project management skills to ensure successful completion within budget and timeline.

– Utilized AutoCAD and MATLAB to design and optimize mechanical components, improving overall system efficiency by 20%.
Project Section: If you have notable engineering projects, consider creating a separate section to highlight these experiences.
Project Name: DEF Renewable Energy Project

Role: Energy Systems Engineer

Duration: 2017-2018

"Contributed to the development and implementation of a large-scale renewable energy project. Conducted feasibility studies, performed energy modeling, and optimized system design to maximize energy generation and efficiency. Collaborated with cross-functional teams, including electrical engineers and environmental specialists, to ensure seamless integration and compliance with regulatory requirements. Resulted in the successful installation and operation of a solar energy farm, providing sustainable energy to thousands of households."
Example of a Resume Emphasizing Engineering Skills
John Doe

123 Engineering Street, Cityville, State 12345

Phone: (123) 456-7890 | Email: johndoe@email.com

Skills:

– AutoCAD and SolidWorks

– Java, JavaScript, and R

– QA and Assurance

– Finite Element Analysis (FEA)

– Project Management

Objective:

Results-driven and detail-oriented engineer with a strong technical background and expertise in mechanical design and project management. Demonstrated ability to lead cross-functional teams, solve complex problems, and deliver innovative solutions. Proficient in CAD software (AutoCAD, SolidWorks) and experienced in managing projects from concept to completion. Committed to continuous improvement, staying updated with industry advancements, and fostering a culture of collaboration and innovation.

Education

Bachelor of Science in Mechanical Engineering

ABC University, Cityville, State

Graduation Date: May 20XX

Experience

Engineer, XYZ Engineering Company, Cityville, State

June 20XX – Present

– Led a multidisciplinary team in the design and development of a new product, resulting in a 30% increase in market share.

– Utilized CAD software to create detailed mechanical designs, ensuring compliance with industry standards and optimizing product performance.

– Coordinated with suppliers and manufacturers to oversee the production process, ensuring timely delivery and adherence to quality standards.

– Conducted performance testing and analysis, identifying areas for improvement and implementing design modifications to enhance efficiency.

– Collaborated with cross-functional teams (including R&D, marketing, and manufacturing) to ensure successful project execution.

Junior Engineer, ABC Engineering Firm, Cityville, State

September 20XX – May 20XX

– Assisted senior engineers in conducting feasibility studies and creating technical documentation for engineering projects.

– Utilized CAD software to develop 2D and 3D drawings for mechanical components, contributing to project deliverables.

– Conducted research and gathered data to support analysis and design optimization.

– Assisted in project scheduling, resource allocation, and progress tracking to ensure project milestones were met.

Certifications:

– Project Management Professional (PMP)

– SolidWorks Certified Professional (CSWP)

– Professional Affiliations

Member, American Society of Mechanical Engineers (ASME)

Member, Society of Automotive Engineers (SAE)
How to Improve Engineering Skills
There are several things you can do to improve your skills:
Engage in lifelong learning by staying updated with the latest advancements, research, and technologies in your field. Attend workshops, conferences, and seminars, and explore online resources, courses, and industry publications to expand your knowledge base.
Seek out professional development opportunities, such as certifications, workshops, or specialized training programs, to enhance your technical skills and stay competitive in the job market. Consider these programs and certifications:
Six Sigma Certification: obtaining Six Sigma certification equips engineers with skills in process optimization, statistical analysis, and problem-solving techniques to enhance efficiency and quality.
Project Management Professional (PMP) Certification: PMP certification focuses on project management principles and best practices.
Autodesk Certified Professional: Autodesk offers specialized certifications for engineers working with software tools such as AutoCAD, Revit, Inventor, and Fusion 360.
Certified Energy Manager (CEM): CEM certification is designed for engineers working in the energy sector. It provides expertise in energy management, renewable energy systems, energy audits, and sustainable practices.
Lean Six Sigma Certification: Lean Six Sigma combines the principles of lean manufacturing and Six Sigma to optimize processes and reduce waste. This certification equips engineers with skills in streamlining operations, improving productivity, and eliminating non-value-added activities.
Certified Quality Engineer (CQE): CQE certification focuses on quality management and assurance. It covers topics such as statistical analysis, quality control techniques, process improvement, and quality system standards.
Certified Scrum Master (CSM): Scrum is an agile project management framework widely used in software development. CSM certification equips engineers with knowledge of agile principles, facilitating effective collaboration, and managing projects using Scrum methodologies.
Safety Certification for Engineering Professionals: Various organizations offer safety certifications, such as the Certified Safety Professional (CSP) or the Construction Health and Safety Technician (CHST). These certifications emphasize safety protocols, hazard identification, and risk management in engineering projects.
It's important to note that the availability of specific certifications may vary based on your location, industry, and specialization. Researching and selecting certifications aligned with your career goals and industry requirements can enhance your skills and professional credibility as an engineer.
Embrace Challenging Projects
Take on projects outside your comfort zone to stretch your skills and gain new experiences. Embracing challenges fosters problem-solving abilities, adaptability, and resilience, helping you grow as a professional.
Develop Soft Skills
Recognize the importance of soft skills such as communication, teamwork, leadership, and critical thinking. Focus on improving these skills through workshops, courses, and practical application, as they complement technical expertise and contribute to career success.
Engage in Hands-on Practice
Apply theoretical knowledge to practical scenarios through hands-on projects, internships, or research opportunities. Practical experience enhances your understanding, builds confidence, and sharpens your engineering skills.
In Summary
In conclusion, when crafting a resume for an engineering position, it is essential to highlight a combination of technical skills and soft skills that are highly valued in the field. Technical skills specific to your discipline should be clearly outlined, demonstrating your proficiency in relevant tools, methodologies, and industry standards. Additionally, incorporating soft skills such as effective communication, problem-solving abilities, teamwork, adaptability, and critical thinking showcases your ability to navigate complex challenges and work collaboratively.
FAQ
Which Soft Skills Are Engineering Skills?
Soft skills that are highly valuable in the field include communication, problem-solving, critical thinking, collaboration, adaptability, time management, resilience, creativity, and others.
What Skills Are Engineering Employers Looking For?
Employers commonly seek candidates who possess a combination of technical skills and soft skills:
technical proficiency (software programming, design software, data analysis tools, or specialized engineering techniques)
problem-solving abilities (employers value engineers who can effectively analyze problems, devise practical solutions, and implement them efficiently)
teamwork (the ability to work effectively in multidisciplinary teams and communicate ideas clearly is crucial for successful project completion)
analytical and critical thinking (the capacity to analyze complex data and make data-driven decisions is sought after in engineering roles)
leadership potential (employers often seek candidates who can demonstrate leadership skills, take initiative, and effectively manage projects or teams)
Employers may prioritize specific skills based on the engineering discipline or industry. It's important to review job descriptions and research the desired skills for the particular role you're interested in to tailor your qualifications accordingly.