Highlighting the right sales skills on your resume can make a significant impact on your job search. Sales professionals need to have a unique set of skills to succeed in their role, including communication, negotiation, and problem-solving. Knowing which sales skills to emphasize on your resume can help you stand out to potential employers and showcase your expertise in the field.
In this article, we'll discuss some of the best sales skills to put on a resume, providing examples and tips on how to highlight them effectively.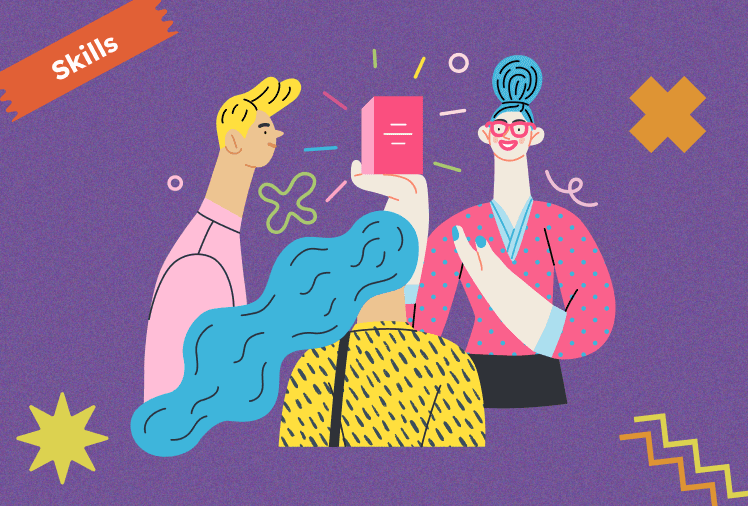 What are Sales Skills?
Sales skills are a set of abilities and competencies that are necessary for effectively selling products or services. These skills include both technical and interpersonal skills that are essential for building rapport with customers, understanding their needs, and persuading them to make a purchase. Here are some examples of sales skills:
Jobs That Require Sales Skills
Sales skills are highly valued in many industries, as they are essential for driving revenue growth and building strong customer relationships. Here are some examples of jobs that require such skills:
Sales Representative
Account Manager
Business Development Manager
Customer Service Representative
Marketing Manager
Real Estate Agent
Financial Advisor
Insurance Agent
Retail Sales Associate
Pharmaceutical Sales Representative
Advertising Sales Representative
Recruiter
Event Planner
Fundraiser
Travel Agent
Car Salesperson
Business Owner
Stockbroker
Freelance Writer
Public Relations Specialist
Top Sales Skills for a Resume
Hard Sales Skills
Prospecting
Prospecting is a critical sales skill that involves identifying and qualifying potential customers or clients. Successful prospecting involves a combination of research, communication, and relationship-building skills. Employees must be able to identify potential prospects through various channels, such as social media, industry events, and referrals.
Example: Consistently exceeded monthly sales targets by generating 50+ new leads per week through cold calling and networking events.
Google Analytics
Google Analytics is a valuable sales skill that involves the ability to analyze complex data and use it to improve customer experience and boost revenue. Hiring managers often value applicants who have strong Google Analytics skills as it can give businesses a competitive edge in understanding customer behavior, identifying trends, and making informed decisions.
Example: "Leveraged insights gained from data analysis to develop targeted sales strategies, resulting in a 25% increase in conversion rates and a 30% increase in revenue."
CRM Systems
Recruiters value Customer Relationship Management (CRM) systems such as Salesforce, Hubspot, Monday, Zendesk, Sendinblue, Pipedrive, and others because they are powerful tools for storing and managing customer data. Essentially, these systems function like a digital diary, containing all the information needed to ensure high levels of customer satisfaction. By leveraging the data stored in CRM systems, sales professionals can identify opportunities to increase revenues.
Example: "Expertly utilized CRM systems such as Salesforce and Hubspot to manage customer data, track leads, and improve customer satisfaction.
Microsoft Office Skills
While some people may think that showcasing MS Office proficiency is uninteresting and discouraged by recruiters, and instead advocate for emphasizing less apparent abilities — but this viewpoint may not be entirely accurate.
This is because many firms employ applicant tracking systems (ATS) that filter resumes based on specific keywords. Thus, neglecting to include MS Office on your resume may sometimes decrease your chances of being invited for an interview.
Example: "Developed and delivered sales pitches and presentations using Microsoft PowerPoint, resulting in a 20% revenue increase".
Product Knowledge
Product knowledge is a crucial sales skill that allows the team to understand the features, benefits, and competitive positioning of the products or services they are selling. By possessing in-depth knowledge of the products, employees can provide accurate information to customers, answer questions, and address any concerns or objections.
Example: "Leveraged product knowledge to create customized pitches and presentations that addressed the unique needs and preferences of each customer, resulting in increased customer satisfaction and sales."
Lead Generation and Nurturing
Generating and nurturing leads to convert potential customers into loyal clients requires more than just a simple approach. It can be a challenging task to undertake, and it's important to showcase your exceptional skills in this area to potential recruiters.
Example: "Successfully closed a high number of deals by utilizing effective lead generation and nurturing techniques, resulting in consistent financial growth and revenue targets achieved."
Soft Skills
Emotional Intelligence
Emotional intelligence is an important sales skill that allows people to understand and manage their emotions and those of others to build stronger relationships with customers. By leveraging emotional intelligence, sales professionals can communicate more effectively with customers, address their needs and concerns, and provide personalized solutions.
Example: "Demonstrated emotional intelligence by developing a deep understanding of customer needs and effectively managing challenging customer situations, resulting in increased customer satisfaction and retention."
Negotiation Skills
Negotiation skills are crucial for finding mutually beneficial solutions for both the customer and the company. By effectively negotiating, salesmen can build strong relationships with customers, establish trust, and close more deals.
Example: "Leveraged negotiation skills to establish and maintain strong relationships with partners and internal stakeholders, resulting in effective collaboration and partnership development."
Active Listening
Active listening is an essential skill that allows the team to understand their customers' needs, concerns, and preferences effectively. By actively listening to their customers, sales professionals can build trust, establish rapport, and provide personalized solutions.
Example: "Effectively clarified information and addressed customer concerns by actively listening and asking probing questions, resulting in increased sales and customer retention."
Problem Solving
Problem-solving is a valuable skill that enables sales professionals to identify and analyze complex problems and develop effective solutions that meet customers' needs. Effective problem solving lets the team understand and address customer pain points, develop unique value propositions, and tailor their sales approach to meet specific customer needs.
Example: "Identified and addressed customer pain points through the use of problem-solving skills, resulting in increased customer satisfaction and retention."
Leadership
Leadership is an essential sales skill that empowers the team to inspire and motivate teams towards achieving target revenue and creating an environment of constant improvement. By leveraging leadership skills, sales professionals can mentor and guide team members, devise effective merchant strategies, and provide direction and counsel in a dynamic trade landscape.
Example: "Developed and implemented effective sales strategies by leveraging leadership skills to foster collaboration, innovation, and accountability among team members."
How to List Sales Skills on a Resume
When listing sales skills on a resume, it's important to customize the skills section to the specific job description and requirements of the role you're applying for. Here are some tips on how and where to list these skills on a resume:
Create a separate skills section: Start your resume by creating a separate section that lists your sales skills, highlighting the most relevant and important ones that match the job description.
Use bullet points: Use bullet points to organize your skills section, making it easy for recruiters to scan and identify the skills they are looking for.
Order your skills by importance: List your most important skills first, based on the job description and requirements of the role you're applying for.
Be specific: Be specific when describing your sales skills. Use numbers, percentages, or examples to demonstrate your achievements and impact.
Use keywords: Use keywords from the job description in your sales skills section, as many companies use applicant tracking systems (ATS) to screen resumes for specific keywords.
Include sales skills in your experience section: In addition to your skills section, highlight your skills and accomplishments in your experience section, describing how you applied them to achieve specific goals and results.
Overall, by highlighting your sales skills on your resume, you can demonstrate your expertise and stand out to potential employers, ultimately increasing your chances of getting hired.
Example of a Sales Resume
John Doe
123 Main St., Anytown USA | 555-555-5555 | johndoe@email.com

Objective: Results-driven sales professional with over 5 years of experience in B2B and B2C sales seeking a challenging position in a dynamic company.

Skills:

– Strategic account management
– New business development
– Relationship building
– Consultative selling
– Sales forecasting
– Lead generation and nurturing
– Negotiation skills
– Active listening
– Emotional intelligence
– Problem-solving skills
– Leadership and team management

Experience:

Senior Sales Representative
XYZ Corp, Anytown USA
March 2018 – Present

– Utilized strategic account management skills to maintain and grow relationships with key clients, resulting in a 20% increase in revenue.

– Developed and implemented effective lead generation and nurturing strategies, resulting in a 35% increase in qualified leads and a boost in sales revenue.

– Demonstrated expert negotiation skills in closing complex deals with key customers, resulting in increased revenue and customer satisfaction.

– Utilized active listening skills to understand and address customer concerns, resulting in increased customer loyalty and retention.

– Led a team of 5 sales representatives, providing mentorship and guidance in achieving revenue targets and cultivating a positive and productive work culture.

Sales Representative
ABC Inc, Anytown USA
January 2016 – March 2018

– Prospected and developed new business opportunities through cold calling, networking, and referral programs, resulting in a 25% increase in revenue.

– Demonstrated consultative selling skills by understanding customer needs and providing personalized solutions, resulting in increased customer satisfaction and retention.

– Effectively utilized forecasting skills to predict and plan for future sales opportunities and trends, resulting in improved financial performance and revenue growth.

– Collaborated with marketing teams to develop and execute lead generation
campaigns, resulting in a significant increase in leads and conversions.

Education:

Bachelor of Science in Business Administration
Anytown University, Anytown USA
Graduated May 2015
How to Improve Sales Skills
Improving sales skills is an ongoing process that requires continuous learning, practice, and feedback. Here are some tips on how to improve such skills:
Learn from others: Observe successful sales professionals and learn from their techniques and strategies.
Attend sales training: Attend training courses, seminars, and workshops to improve your skills and gain new insights and ideas.
Read sales books: Read books, blogs, and articles to gain knowledge and stay up-to-date on sales trends and techniques.
Practice active listening: Develop your active listening skills to understand your customer's needs and preferences, and provide tailored solutions.
Seek feedback: Seek feedback from customers, colleagues, and mentors to identify areas for improvement and develop an action plan.
Role-play scenarios: Practice role-playing different sales scenarios to build confidence and develop effective communication and persuasion skills.
Utilize technology: Utilize technology to track and analyze your sales performance, identify areas for improvement, and automate manual tasks.
Stay motivated: Stay motivated and focused on your goals, and maintain a positive attitude even in the face of rejection or failure.
FAQ
What Skills Can I Add to a Sales Resume With No Experience?
If you have no experience in sales, you can still add relevant skills to your sales resume that demonstrates your ability to succeed in a sales role.
For example, you can highlight your strong communication skills, ability to work in a team, problem-solving abilities, and customer service experience. You can also showcase any relevant coursework, certifications, or extracurricular activities that demonstrate your interest in sales or develop skills relevant to the field.
Additionally, you can highlight any transferable skills from other jobs or experiences, such as leadership or project management skills. By emphasizing your skills and potential, you can show potential employers that you have what it takes to succeed in a sales role, even without prior experience.
What Are Some Good Resume Skills to Add for Different Sales Positions?
Tailoring your resume skills section to the specific job description and requirements of the position you're applying for is important. Some good resume skills to add for different sales positions include consultative selling, strategic account management, new business development, lead generation and nurturing, sales forecasting and analysis, negotiation skills, relationship building and management, active listening, emotional intelligence, problem-solving skills, leadership and team management, product knowledge, time management and organization, communication and presentation skills, and technical skills such as proficiency in CRM software or other tools.