To get the job you want, you need to stand out among lots of other applicants. While your resume is the first step in making a good impression, a well-written cover letter can actually help you seal the deal.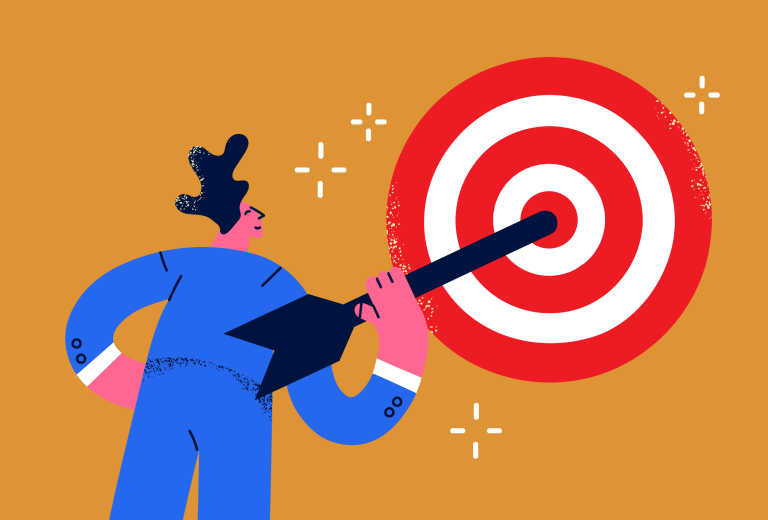 What is a cover letter?
A cover letter is a document that you submit together with your resume when applying for a job. It's basically a condensed professional introduction that aims to "sell" you as the best candidate for the job.
In short, a cover letter gives you a chance to introduce yourself to the hiring manager and explain why you believe you would do great in this position and benefit the company.
A cover letter should complement your resume — but not repeat the same information. The main purpose of a cover letter is to highlight your most important and relevant skills and add a personal touch to the application.
Do you need both a cover letter and a resume?
In most cases, a job application should include both a resume and cover letter — unless there are specific instructions that say otherwise in the job description. While hiring managers may not have the time to read through all the cover letters they receive, they will definitely read the cover letters of their selected candidates.
Plus, if the hiring manager is on the fence when choosing between two candidates, the cover letters may actually tip the scale in someone's favor.
How do I write a cover letter for my resume?
A cover letter should be centered around your best professional qualities, achievements and experience. Only the information that you believe will make you stand out among other candidates should make it into your cover letter. How long should a cover letter be? A cover letter shouldn't be more than one page — typically, 250 to 400 words long.
Most cover letters will have the following parts: a header, a greeting, an opener/introduction, the main body and a call to action.
Let's look at these in a bit more detail.
Header
This is the easiest section of your cover letter. Here, you should include the following information:
Your full name and relevant professional credentials.

Your location: city, state or country (optional).

The way in which you prefer to be contacted: phone or email.

A link to your professional networks or online portfolio (optional).
Introduction
The purpose of this section is to get the HR manager "hooked" on reading the rest of your application. Focus on your most standout features as a professional and explain why you believe that you are the perfect candidate for the position.
Main body
In the main body of your cover letter, add more supporting arguments for why you are the best choice for the job. Mention that you are well aware of all the responsibilities that come with the position and that you are fully equipped to handle them. Support this claim with specific facts and examples: these can be your accomplishments in previous workplaces, a particular set of skills, certification, etc.
Call to action
End your cover letter with a call to action — what would you like to happen next? You can mention when you will be available to start the new job (if selected) and ask for feedback on your application. It's always a good idea to thank the HR manager for their time at the end of your cover letter.
Tips for writing an effective cover letter
There are a few simple rules to follow when composing your cover letter.
Personalize your letter.

Having a one-fit-all cover letter and sending it unchanged to different companies is a very bad idea. The main purpose of your cover letter is to convince the hiring manager that you are the perfect candidate for this specific job. If your cover letter is too general and doesn't mention any specific information, it simply defies its own purpose. Plus, it's very easy for the HR manager to spot a generic cover letter. This is why it is very important to customize your cover letter to the job you are applying for.

Explain why you want the job.

A cover letter offers you a unique opportunity to be more personal and tell the hiring manager why you are passionate about the job — something you can't really do in a resume. Your motivation and enthusiasm about working for the company can be a very convincing factor for the HR manager to prioritize you over other applicants.

Keep it short.

Short cover letters tend to be more effective than long ones. This is often the case because hiring managers have a very limited time to spend on your application. Thus, a concise cover letter highlighting your most prominent professional achievements is the best way to go.

Do your research. As we've mentioned right at the beginning, personalizing your cover letter is one of the keys to its success. To customize your letter, do some research on the company you are applying for, learn about its culture, mission, values and more. This can help make your application more "relatable" to the person reading it and make you a good fit for the company in their eyes.
Fill your cover letter with facts and statistics.

Avoid generalities in your letter. As it's best to keep your cover letter short, use this space carefully. Include the information that would cause the most impact: numbers, professional achievements, awards, certificates and more.

Fill the gaps in your resume.

If there are things in your resume that you feel need explaining, the cover letter can be a great place to do that. For instance, if you've spent some time out of official employment, you can mention in your cover letter that, for instance, you worked freelance during that time.
Cover letter sample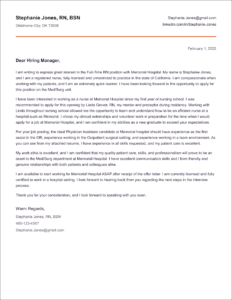 Learn more about how to write a cover letter.
Should I put my cover letter or resume first?
Most employers will start by reading your resume — or, at least, by scanning through it. This will give them an idea about whether you have the needed qualifications for work in the role you're applying for — and this is especially true in technical fields that you require a specific set of hard skills.
While HR professionals will generally read the resume first, if they are interested in the candidate, they will definitely go on to read the cover letter. And, if there is a choice to be made between several candidates with similar qualifications, a cover letter may actually play a decisive role in the final choice.
Learn more about how to write a resume.
Letter of interest vs. cover letter
The term cover letters is often used interchangeably with letters of interest. However, there is a difference.
A letter of interest indicates your desire to work for a specific company — but it doesn't have to be sent to an open job offer. There may actually be no vacancies in the company you are sending the letter to at the time — but you want your candidacy to be considered if a position opens up. A cover letter, on the other hand, generally accompanies your CV in response to a specific job offer.
Learn more about cover letters and letters of interest in our post: Letter of Interest vs. Cover Letter: Difference, Tips and Examples.
Modern cover letter formats — a video letter
While standard cover letters are sent out as documents, there are also new cover letter formats emerging that can make your application even more personal. A video cover letter is one of such formats. The primary aim of the video cover letter is the same as of a standard cover letter — to introduce yourself and make your case as the best choice for the job. The video format makes the letter much more personal and gives your potential employer a chance to get to know you even better.
Summing things up
Most job applications these days need to include both a resume and a cover letter.

The purpose of a cover letter is to introduce yourself and make your application stand out.

Your cover letter should be brief, memorable and highlight your most relevant skills and experience.

Use as much specific information as possible: include numbers, professional accomplishments, relevant certification, examples from your previous work, etc.

Customize your cover letter for any new company and position you are applying for.

To make your cover letter more personal, consider using a video format.
We hope that you have found some useful tips for composing your cover letter in today's post. Happy job hunting!