As an educator, your appearance reflects your professionalism and ability to be taken seriously in the classroom. So, what to wear to a teacher interview matters just as much as what you say.
Interviewers are looking for a potential colleague who is trustworthy, respectful and has a positive attitude. Your look should reflect this, and that's why you must dress with care as you interview for teaching positions.
It would help if you found that delicate balance between looking like yourself and presenting the professional image you want others to have of you.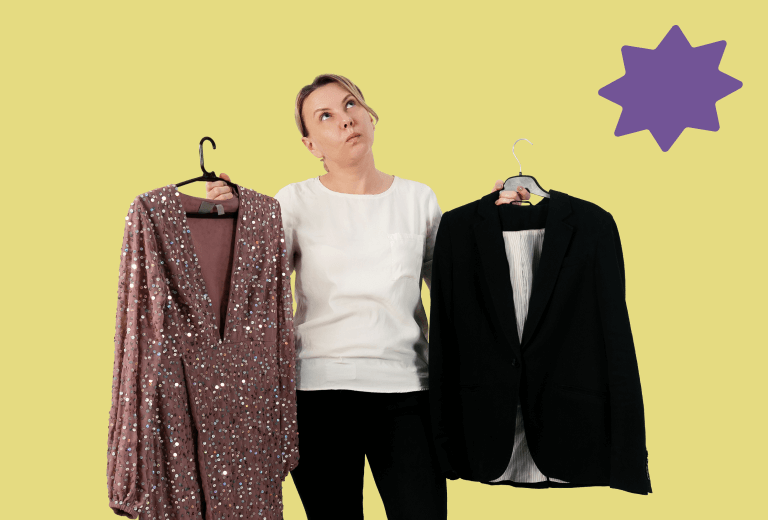 Why is What to Wear to a Teacher Interview Important?
Your interview outfit can say a lot about your attention to detail, professionalism, and how you see yourself. It is the first thing a potential employer will notice, and it could help you make an excellent first impression. It will also give you confidence throughout the interview, which is critical to performing your best. It is crucial to choose carefully to avoid inappropriate dressing, especially for female teachers. This can make you look unconfident and unprofessional.
What to Wear to a Teacher Interview
As you pick an outfit, aim for comfortability and decency. Whether you wear a basic black dress or go for something more colorful, you must ensure you look put-together and professional. For men, outfit ideas include a nice suit, a button-up shirt, or a bright blazer. Female teachers can wear official dresses, structured pants, skirts, blazers, cardigans, basic shoes that match, or nice blouses.
How to Choose What to Wear to a Teacher Interview
Balancing formal and casual is the key to choosing the perfect outfit for your teacher interview. Finding a happy medium between these two extremes can be challenging, but you can consider the following tips to guide you:
1. Choose a Classic Color for Your Interview Outfit
If you want the color of your outfit to convey authority and experience, you might want to choose a classic color like black or navy blue. But if you want a more fun and youthful image, go with a vibrant or bright color.
Choosing a black outfit for your interview gives you a lot of alternatives to style it up. By contrast, a colored one may limit your choices as it has less flexibility.
2. Keep Accessories to a Minimum
Even though accessories are great ways to add style to an outfit, you don't want them to overpower your overall look. The accessories should subtly enhance your style without being the picture's focus. So, avoid anything that might be too distracting during the interview, like a big necklace or a bracelet. Also, it is best to avoid wearing a watch with a suit jacket as it can be seen as too casual and unprofessional.
3. Add Some Flair with an Accent Piece
You can also use an accessory to create an impression unique to your profession. For example, you can wear a scarf printed with your favorite language's alphabet if you are a language teacher, or as a creative arts teacher, wear something that reflects your creative side.
4. Be Confident
You will project confidence when you feel great in your outfit. Taking a few risks with your outfit choices is okay, but make sure you feel good about what you're wearing. Confidence in your dressing will direct your body language, which affects the impression you make.
5. Invest in Quality, Professional Fabrics
You don't have to reinvent the wheel if you are unsure what to wear to a teacher interview. Instead, choose a classic outfit that suits a professional setting. Look for high-quality fabrics and classic colors like navy blue and black. Also, ensure your belt is sturdy and not frayed.
6. Make Your Shoes Part of Your Strategy
Shoes are one of your most important accessories. They will be seen as much as your belt or tie. Ensure you polish your shoes and match them with the outfit you pick. Beware that if you wear a blue suit and blue shoes, it will create a jarring effect.
7. Don't Forget the Final Touch: Fragrance
Fragrance can help create an impression of who you really are and your personality. You might want to choose a subtler scent for an interview. This helps in case the interviewer has allergies or sensitivities. It's good to keep this in mind when meeting potential employers.
What Not to Wear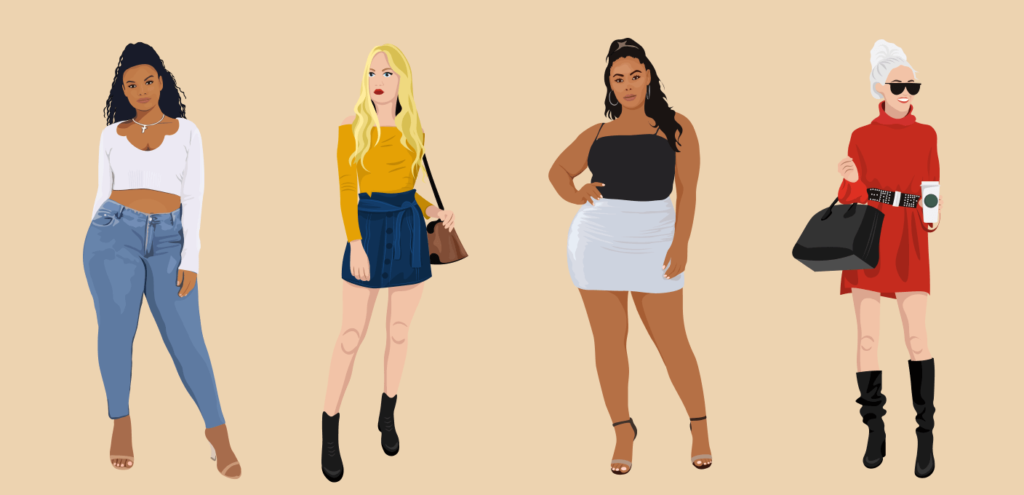 As much as we'd like to say anything goes, some things are better left out of your interview outfit. While it wouldn't be the end of the world if you showed up in any of these items, they'd be better to avoid. Outfits like jeans, sweats, or T-shirts are too casual for a teacher interview.
You should also avoid large logos and slogans. Some logos, such as sports team logos, are okay, but large logos on clothing can be too distracting. The same goes for slogans. They can be significant in everyday life, but they are inappropriate for an interview.
How Do You Introduce Yourself in a Teacher Interview?
In a teaching interview, the interviewer typically asks the first question with a specific purpose. This question helps the interviewer learn about your communication skills, personality, and background. This can include details about your family, such as children and a spouse, or even a hobby you enjoy when you have time off. So, one of the first things to do is say your full name and mention what you do and the position you're applying for.
In addition, your verbal and non-verbal communication must match to help make a good first impression. Therefore, make sure everything you say or do describes your passion for helping children.
It is vital to be enthusiastic when talking to a new hiring committee and make positive non-verbal gestures. Your body language should also be open and professional.
What Should Teachers Not Do in an Interview?
Like in any other job interview, you should be careful not to shift the interviewer's attention to unnecessary things. Therefore, avoid taking out your phone or picking your nose in an interview. If your phone rings, it is respectable to put it in silent mode or switch it off. Leaving the room to answer a phone call may seem rude and unprofessional. Also, avoid lying about anything or using informal language.
Conclusion
Your interview outfit is the first thing that interviewers notice about you. It is an opportunity to showcase your style and your professionalism. So, ensure your outfit is tailored and pressed and that you have accessorized it with confidence and flair.
You can do this by choosing a classic color that conveys authority and ensuring that your accessories are subtle and appropriate for the setting. We hope this article will help you pick the best outfit to increase your chances of landing a job.