Crafting a resume with impressive barista skills is essential to stand out from other candidates. Employers seek specialists with a combination of technical expertise, exceptional customer service skills, and a genuine love for coffee.
In this article, we will explore the key skills and qualifications that can make your barista resume shine, helping you land your dream job in the coffee industry.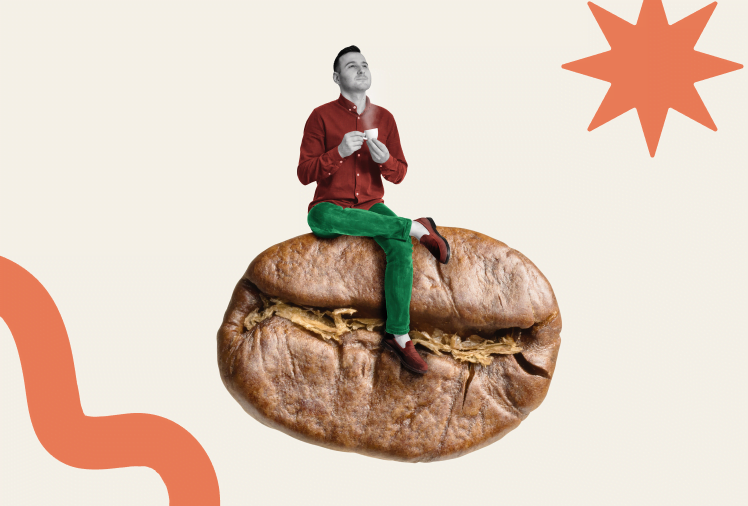 Key Barista Skills
The role of a barista goes far beyond brewing a delicious cup of coffee. Baristas are skilled professionals who possess a unique blend of technical expertise, creativity, and outstanding customer service. In order to get hired for a barista position, it is essential to effectively demonstrate your skills in your resume.
Here are some key skills and qualifications that can help your barista resume stand out in the competition:
Methods of Coffee Preparation and Brewing
As a barista, you need a firm grasp of coffee brewing methods, such as French press, pour-over, and espresso-based drinks. Showcasing your proficiency in these techniques will demonstrate your ability to consistently deliver high-quality coffee to customers.
Knowledge of Coffee Beans and Roasting Methods
A barista should have competent knowledge of different kinds of coffee beans, their flavor profiles, and roasting methods. Highlight your knowledge of various coffee origins, blends, and the impact of roast levels on taste when crafting your resume.
Operating and Maintaining Espresso Machines
A barista is primarily responsible for operating and maintaining espresso machines in the workplace. Familiarize yourself with different espresso machines, including their functions, cleaning procedures, and troubleshooting techniques. This skill is highly valued by employers.
Latte Art and Presentation Skills
Mastering the art of creating visually appealing latte art designs adds a touch of elegance to your coffee creations. Applying skills like your artistic flair and attention to detail can facilitate a positive customer experience.
Communication and Customer Service Skills
To succeed in the coffee industry, you need excellent customer service skills. Effective communication, active listening, and the ability to anticipate and exceed customer expectations are qualities that employers seek in baristas. Highlight your capability of creating a personalized and warm experience for every customer.
Operating Cash and Point of Sale (POS) Equipment
Baristas often handle cash transactions and operate point of sale systems. Experience in cash handling, cash register operations, and proficiency with POS software are valuable skills that demonstrate your reliability and trustworthiness.
Organizational Skills and Time Management Proficiency
A coffee shop is a fast-paced environment where advanced time management and organizational skills are of utmost importance. Employers appreciate baristas who can efficiently handle multiple tasks, prioritize responsibilities, and maintain a clean and organized workspace.
Multitasking and Stress Management
The coffee industry can be demanding and fast-paced, particularly during peak hours. Demonstrating your ability to multitask effectively while staying calm under pressure will assure employers that you can thrive in a high-stress environment.
Menu Knowledge and Product Recommendations
A comprehensive knowledge of the coffee shop's menu, including different coffee beverages and accompanying pastries, allows you to make accurate recommendations to customers. Highlight your familiarity with the menu items and your ability to guide customers in their choices.
Menu Development and Specials
Some coffee shops encourage baristas to contribute to menu development and create unique specials. If you have experience in crafting new beverages, experimenting with flavors, or suggesting creative additions to the menu, be sure to highlight these skills in your resume.
Hygiene and Safety Standards
Maintaining proper hygiene and adhering to safety protocols is crucial in the food and beverage industry. Emphasize your knowledge of health and safety regulations, such as proper food handling, cleanliness, and allergen awareness.
Equipment Handling and Maintenance
Baristas work with a range of equipment, including espresso machines, grinders, and brewers. Proficiency in operating, cleaning, and maintaining these machines is essential for ensuring consistent quality in the coffee you serve. Highlighting your technical skills in equipment handling and troubleshooting will make you a valuable asset to any coffee shop.
Continuous Learning and Upgrading Skills
The coffee industry is constantly evolving, and staying updated with the latest trends, brewing methods, and industry advancements is crucial for a successful barista. Demonstrating a commitment to continuous learning, attending coffee workshops or certifications, and seeking opportunities to enhance your skills will make you an attractive candidate for coffee shop employers.
How to Showcase Barista Skills in Your Resume
Crafting an effective resume requires strategic placement of your barista skills to capture the attention of hiring managers. Here are some key areas where you can showcase your barista skills:
Craft an effective resume objective or summary
The resume objective or summary is a section of your resume that immediately catches the eye of a potential employer. It is the best place to highlight your passion for coffee, your experience as a barista, and the specific skill set you have.
Demonstrate relevant expertise in the skills section
A dedicated skills section on your resume can be the best place to expand on your barista skills. Make sure to list both technical skills, such as the ability to operate an espresso machine and perform latte art, and soft skills, like excellent people and customer service skills.
Use the work history section to describe your previous barista experience
In the work history section, provide detailed descriptions of your barista experience. Highlight specific achievements, responsibilities, and any leadership roles you have taken on. Emphasize your ability to work under pressure, handle a high volume of orders, and maintain a positive customer experience.
Incorporate barista skills in the education section
If you have attended any relevant courses or workshops related to coffee or barista skills, mention them in the education section of your resume. This highlights your firm dedication to professional growth.
Add relevant volunteer or community experience
If you have volunteered at coffee-related events or worked with coffee-related organizations, include this information. It shows that you are deeply committed to the coffee community and that you are willing to contribute to its growth.
Include any relevant barista awards and achievements
If your barista skills have earned you awards or recognition, make sure to highlight them on your resume. These achievements let your excellence shine through and set you apart from other candidates.
Identifying relevant industry keywords
Scan through a few barista-related job ads to find the most suitable keywords and phrases in the field. Scatter them naturally across your resume to make it more visible and aligned with employers' needs and expectations.
Incorporate action verbs to make descriptions more powerful
Starting bullet points with relevant action verbs will add weight to your achievements and responsibilities. For example, instead of saying "Responsible for making coffee," say "Expertly brewed a variety of coffee beverages to meet customer preferences."
Barista Resume Example
John Smith
123 Main Street, Cityville, USA | (555) 123-4567 | johnsmith@email.com

Summary

Skillful, vigorous and dedicated barista with more than 5 years of coffee industry experience. Advanced expertise in coffee preparation, delivering high-class customer service, and creating a cozy atmosphere. Excellent knowledge of various brewing methods and a strong commitment to delivering exceptional coffee experiences. Seeking to contribute my expertise and enthusiasm to a dynamic coffee shop.

Skills

– Coffee Preparation: A firm grasp of common brewing methods like French press, pour-over, and espresso-based beverages.

– Latte Art: Proficient in creating visually appealing latte art designs to enhance the presentation of beverages.

– Espresso Machine Operation: Extensive experience operating and maintaining commercial espresso machines.

– Customer Service: Exceptional communication skills, ensuring personalized experiences and exceeding customer expectations.

Menu Knowledge: Thorough understanding of coffee shop menus, including coffee beans, flavor profiles, and food pairings.

Cash Handling: Proficient in cash register operations, handling transactions accurately and efficiently.

Time Management: Experience working in rapid environments, with a focus on multitasking and prioritizing tasks effectively.

Teamwork: Collaborative team player with a strong work ethic, contributing to a positive and productive work atmosphere.

Hygiene and Safety Standards: Committed to maintaining high standards of cleanliness, hygiene, and adherence to safety protocols.

Experience

Senior Barista | Coffee Delights, Cityville, USA | 2018-Present

– Prepare and serve various coffee beverages, maintaining high quality in taste and presentation.
– Deliver consistently outstanding customer service, focusing on clients' preferences and recommending the most suitable beverages and snacks.
– Train new baristas on coffee preparation techniques, menu knowledge, and customer service skills.
– Perform inventory management tasks, such as monitoring stock levels and placing orders if need be.
– Engage in maintaining a clean, safe and organized workspace as part of a team, maintaining smooth and consistent customer service during peak hours.
Perform cash flow and cash register handling and sales reconciliation at the end of shifts.

Barista | Java Junction, Townville, USA | 2015-2018

– Prepared and served coffee and tea beverages, utilizing various brewing methods.
– Interacted with customers, providing detailed explanations of coffee options and making personalized recommendations.
– Kept the coffee bar clean and organized, meeting accepted hygiene and safety standards.
– Helped train new baristas, explaining coffee preparation techniques and sharing customer service best practices.
– Operated the cash register, handling cash transactions accurately and efficiently.

Education

Barista Certification | Coffee Academy, Cityville, USA | 2015
Completed comprehensive barista training program, covering coffee preparation, latte art, and customer service skills.

References
Available upon request
Tips for Job Seekers for Barista
Invest time in learning about different coffee beans, brewing methods, and flavor profiles. Make sure you know the terminology common in the coffee industry. Potential employers will be impressed by this knowledge, and you will get a confidence boost interacting with customers.
Engage in practical activities and training to gain hands-on coffee industry experience. Consider volunteering at local coffee shops or participating in barista training programs. By obtaining practical experience you will not only expand your skill set but will also make your resume more compelling and attractive.
Enhance your fundamental barista skills. You should be proficient in espresso extraction, steaming milk, and latte art. These skills are the foundation of any barista's repertoire and will set you apart from other candidates.
Providing impeccable customer service is a core aspect of being a skilled barista. Make sure you are an effective communicator and learn how to properly interact with customers and meet their needs. The ability to create a welcoming and personalized experience for each customer is highly valued in the coffee industry.
Coffee shops often have varying work schedules and high-demand periods. Demonstrate your flexibility by showing you can go the extra mile and work unconventional hours, including early mornings, late evenings, weekends, and even holidays. Additionally, highlight your ability to adapt to a fast-paced and dynamic environment.
If you don't have previous barista experience, emphasize transferable skills from previous roles. Skills such as multitasking, attention to detail, teamwork, and customer service are valuable in the coffee industry. Show how these skills can be applied effectively in a barista role.
Learn more about the coffee shop you want to work at and get to know their menu and values. Practice answering common interview questions, such as describing your favorite coffee drink or providing examples of how you handle difficult customer situations. Be prepared to demonstrate your skills during a practical barista test if required.
Attend coffee events, workshops, and industry gatherings to expand your network. Connect with other baristas, coffee enthusiasts, and professionals in the coffee industry. Networking can lead to valuable opportunities and provide insights into job openings.
Show genuine passion for coffee and the industry during your job search. Employers appreciate candidates who are truly enthusiastic about their craft. Share your favorite coffee experiences, experiments with brewing methods, or special coffee-related projects you have undertaken.
Summary
Showcasing your barista skills on your resume is essential for attracting the attention of potential employers in the coffee industry. By strategically placing your skills, highlighting your accomplishments, and emphasizing your passion for coffee, you can create a resume that stands out from the competition.
Remember to showcase both technical and soft skills, incorporate professional development experiences, and utilize keywords and action verbs to optimize your resume. A proper barista resume boosts your chances of landing a rewarding job in the coffee industry.
FAQs
How do I demonstrate my barista skills if I have no prior coffee-making experience?
If you are new to coffee-making, highlight soft skills that are relevant to the role, such as attention to detail, excellent customer service and strong communication capabilities. Include any relevant volunteer experience, training, coursework, or certifications pertaining to the coffee industry or customer service.
Should I stick to any specific resume formats for baristas?
No specific resume formats exist specifically for baristas, and a neat and professionally looking resume that showcases skills and experiences relevant to the coffee industry is recommended. Consider using a template tailored to barista roles or create a customized layout that effectively showcases your qualifications.
How can I include customer service skills in my resume?
Advanced customer service skills are extremely important in the coffee industry. Add them to your resume by providing real-life examples of outstanding customer service, conflict resolution and product upselling. Highlight your capability of fostering a positive and friendly atmosphere for clients.
What career opportunities exist for a barista?
Becoming a barista can be your first career experience in the coffee industry. With further training, you can obtain opportunities in areas like coffee shop management, specialty coffee consulting, coffee roasting, or even coffee shop business.