Knowing how to end a cover letter properly helps you stand out from other candidates, and make the best first impression. Doing so increases the chances of getting hired.
Today's guide will teach you how to end your cover letter to increase your success rate in the job market.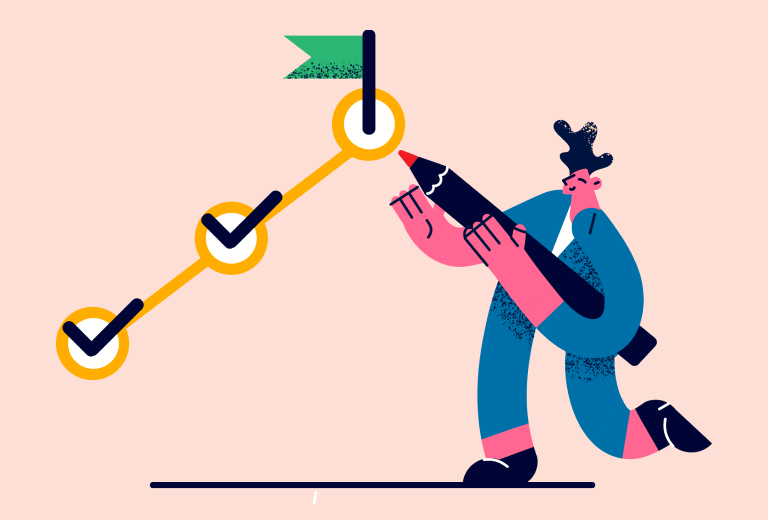 Key Components of a Good Cover Letter Ending
It's crucial to conclude your cover letter with highlights reaffirming important points. Below are vital aspects to consider to help craft a well-rounded cover letter ending:
Show Confidence
Most people only focus on showing confidence in the first half of their cover letters. However, that should not be the case as you must portray confidence throughout the entire letter, including the ending. This enables you to prove you are the ideal candidate for the advertised position more effectively.
Add Your Most Relevant Skills
You need to summarize your skills and qualifications while ending your cover letter and draw a final comparison. Additionally, state how your skills will add value to the company.
Restate Your Value Through Enthusiasm
Most employers look out for employees who are motivated and engaged. You might be confident and highly qualified but lack enthusiasm. Your cover letter should reveal your passion and energy for the role you are applying for.
Quantify Your Goals
Another critical approach to ending your cover letter is by outlining your professional goals, which provides the recruiter with a rough idea of what to expect from you once you are hired. It indicates that you are proactive and have clear objectives for your career growth. However, as you outline your goals and objectives, ensure they align with the company's. The objectives should showcase how you'll benefit the company in achieving theirs.
Show Gratitude
Ensure you end your cover letter with appreciation. Recruiters review countless applications daily. Showing gratitude will add to your application points during the selection process, and make your cover letter more compelling as it shows you appreciate the recruiter's efforts.
Make It Professional
Most people don't usually know that there is a difference between a cover letter and a letter of interest. A cover letter must always be professional. Therefore, avoid being too casual and using slang, as that might reduce the chances of you getting hired.
Examples of How to End a Cover Letter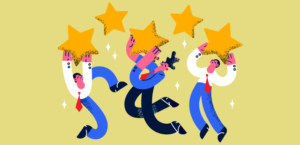 Cover letter ending statements enable the recruiter to assess your potential better and be curious to know more about you. Below are some examples of how to end a cover letter that are based on the tips discussed above:
How to End Your Cover Letter by Quantifying Your Goals and Expectations
I'm interested in knowing more about your incremental goals for your new project. Can we allocate an appointment to discuss how I can help?

My goal is to be top-rated among the best professionals in Artificial Intelligence, with a holistic enthusiasm for skills and innovation. Your firm's mission to transform some real-time issues is an inspiration to my abilities, and I'd be glad to contribute my knowledge to help achieve your goal.
How to End a Cover Letter with Relevant Skills
I'd love to showcase how cooperatively combining all the prefabricated materials enables me to develop a successful project model.
How to End a Cover Letter Professionally and Show Some Personal Growth
I look forward to polishing my skills at the GoTech AI firm since the position is globally dynamic.
How to End a Cover Letter with Enthusiasm
Having the chance to apply my technical skills to your AI-based project is an exciting opportunity for my career growth.
How to End a Cover Letter with Gratitude
Thank you for reviewing my application. I do appreciate your consideration and hope to get a chance to work with you.
The Don'ts of Ending a Cover Letter
Let's now evaluate some of the things you should not do when ending a cover letter. The most crucial ones include:
Don't give an impression of desperation for the position. You can showcase enthusiasm for the role without seeming desperate. If you seem desperate for the position, you might not be selected for an interview.
Don't have errors. Not proofreading your cover letter would lead to errors that may seem unprofessional. This shows your recruiter that you are careless, thus disqualifying your application. So, ensure you double-check your letter by addressing typos and grammar using the right tools.
Avoid Being Entitled or Boastful. If you end the letter with entitlement, making it seem like the company is obligated to hire you, might cause you to not get hired.
Avoid slang. Professionals look for people who disclose ultimate professionalism in their team. So, maintain a professional writing style throughout your cover letter.
Related: To Whom It May Concern Alternatives
How to Sign Off a Cover Letter
After drafting the final catchy and impactful phrases, you need to end your cover letter with the right closing statement followed by your full name. For example:
Most sincerely,
Tariq Wailer
Some of the signing-off phrases you should consider are:
Thank you for your consideration
Kind regards
With best regards
Respectfully yours
Best regards
Signature Lines Not to Use
There are some signature lines that you should refrain from as they seem somehow unprofessional. They include:
Affectionately
Yours
Cheers
Warm Regards
Take it easy
Yours Truly
Fondly
Have a wonderful day
Any emoji
Godspeed
Conclusion
Knowing how to end a cover letter properly reinforces your strengths as a candidate. The right impression compels your recruiter to move your application to the next stage. Hopefully, this article has helped you understand the do's and don'ts of ending a cover letter.