It's a quiet day at the office and you just don't know what to do. There is no supervisor looking over your shoulder and no possibility of overtime in the foreseeable future. To some, this may sound like an office dream come true. However, in reality, a lot of people with nothing to do at work will actually feel lost, unmotivated and unfulfilled.
Being challenged at work is not only important for the company you work for. It's actually a strong personal motivator and a way to know that your professional skills and knowledge are in demand.
So, what can you do when there is nothing to do at work? Below, we will look into several helpful strategies that can help you improve your professional skills further your career or motivate you to develop personal projects that will secure your future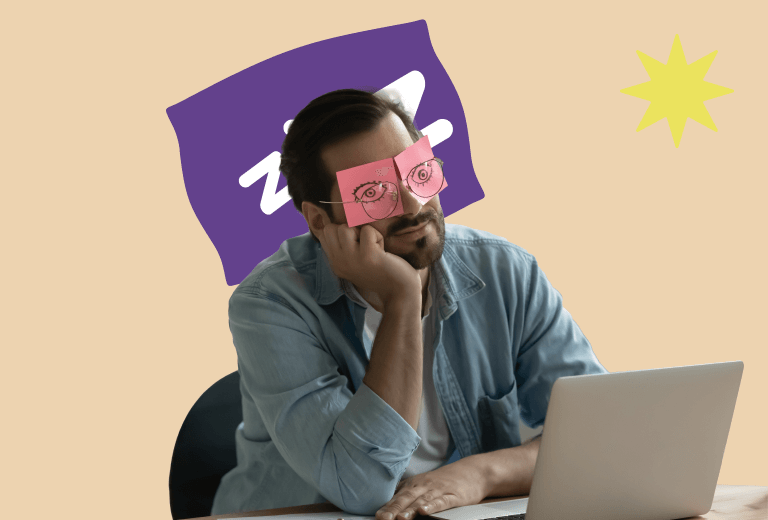 What does it mean to have nothing to do at work?
Typically, when a person has nothing to do at work, it means that there are no or few tasks that your employer expects you to complete. Sometimes, this can be a very welcome break from strict deadlines and a stressful and fast-paced working environment. However, if this period of not having to work lasts too long, it can have a counterproductive effect and make an employee feel unneeded and irrelevant.
Should I Go to Work Today? The Answer is Simple
How to stay productive when there's nothing to do at work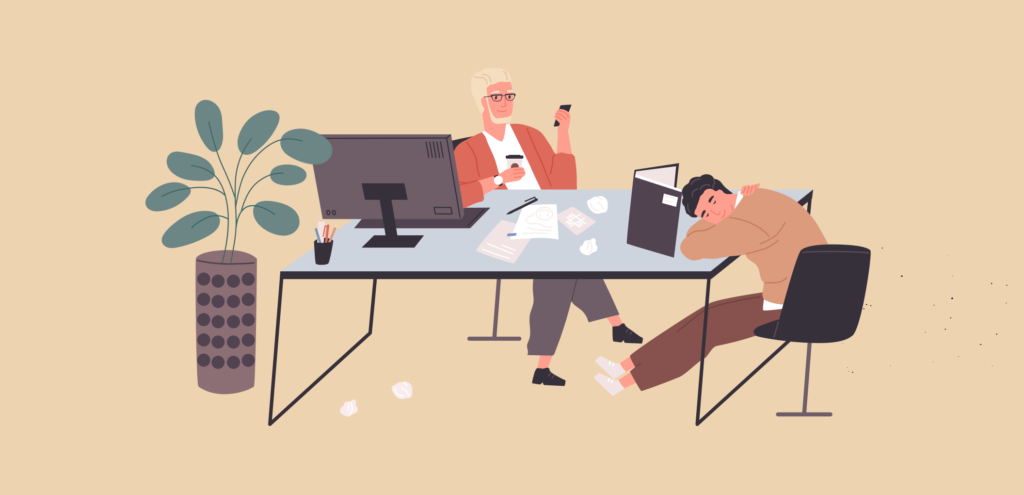 If you are in a slow period at work, the most important thing is to not let it become a demotivator. Here are several effective strategies that can help you use the free time you have at the office to your advantage.
1. Ask for extra projects
If your goal is to build a career at the company that currently employs you, asking for extra work will be the right step in this direction. If you don't have enough work for an extended period of time, consider asking your supervisor for additional projects. If your supervisor grants you extra responsibilities, you may be able to receive more benefits or qualify for more advanced opportunities with the company in the future.
2. Create a deadline for yourself
If you have something to work on but no deadline has been assigned to the task, this assignment can drag on. Consider becoming your own supervisor in this situation and settling a deadline for the work. Challenging yourself to complete a task within a limited time can be very motivational and help you practice performing in a more stressful environment.
3. Consider your career goals
Going through a slow period at work can be a great opportunity to organize your plans and ideas for the future. You can use this time to reflect on the work you are currently doing and what you want from your future professionally. If you often find yourself with little or nothing to do at work, it may be the time to ask yourself whether you are in the right position or line of work. It may also be a sign that you are ready to move up the career ladder and take on new responsibilities.
4. Plan your time-off
Slow time at work may be a great time to plan your vacation. If you have little to do, your supervisor may be more likely to approve a request for time off as it will not affect any current responsibilities. Education can be a great way to escape an unproductive work environment and use this period to relax and reload your brain. This way, you will come back refreshed and ready to take on new challenging projects.
5. Get organized
If your work revolves around various types of data, you can use your free time to organize this data into files and folders on your PC. You can clean up your desktop and make it easier to find the information you need in the future. You rid your PC of clutter and unneeded files to free up some space. Or, you can even use this time to teach yourself various organizational techniques such as the Pomodoro Method. This can be a highly useful investment of your time: according to a recent case study, the Pomodoro Method can potentially help you finish 40 hours of work in under 17 hours.
6. Take up a course
A slow period at work can be a good time to take up a course to improve your professional skills. You may use this time to catch up on some reading in your line of work or to enroll in a course that will make you a better expert. A lot of educational programs are now available online: from short-term courses to university study plans with a degree. Alternatively, you can use this time to master a new language: whether it's a foreign language or a programming language.
7. Build professional relationships
If you have little to do at work, consider using this time to get to know your coworkers. This can be especially beneficial if you are new to the company and don't yet know your team well. If your coworkers are busy, you can offer to help them with their assignments. Being useful to your team members can help you feel as part of a community and make work more fulfilling. What's more, you can use this time to develop cooperation strategies that will help you in the future: according to Proofhub, 86% of executives name ineffective communication as the lead cause in productivity-related issues.
8. Look for alternative opportunities
If you feel under-utilized and unfulfilled in your current position, it may be time to look for a new role in a different company. A slow period at work may be the perfect time to do this. You can use this opportunity to check what's on offer on job hunting websites, research other companies in your line of work and more. As a result, you may be able to find a job that will challenge and excite you in a more dynamic and promising workplace.
9. Work on personal projects
If you are done with all your work assignments, you can use the free time you have for personal projects. These can be education, reading, catching up on the news in your industry or even completing a puzzle. Naturally, what you can do in your free time at work depends on the rules of the company that employs you: some employers may have strict policies in place that won't allow you to take up any activities that are not work related. Use your best judgment to decide what activities are suitable for your workplace.
How To Be Goal Oriented At Work?
10. Plan your business
If your ultimate goal is to have your own company and build your own business, a slow period at the office could be a good time to make plans in that regard. You can note down ideas for your company's offerings, consider what you will need to get started, explore fundraising options and more.
How to stay productive when there's nothing to do at work: summing it up
Do your best to look at the situation when there is nothing to do at work as an opportunity.
It may be an opportunity to prove yourself in your current role by taking on additional responsibilities.
It may be a way to explore alternative employment options or even get a part time job.
It may also be a way to improve your professional qualifications by enrolling in relevant online courses.
You can use this time to talk to your team, discuss current and future projects and improve communication.
Finally, you can use this time for personal projects: organize your workspace, plan your professional future.
However you choose to use your free time at the office, make sure you stay productive. This will keep you motivated, energized and happy in your workplace.
If you are feeling unmotivated at work, check out our post on I Hate Working, But I Have To. What Should I Do?