"Do I need a LinkedIn profile?" This is one of the serious questions every determined professional has to ask themselves while planning to further their career. In this article, we touch on why you might need a LinkedIn profile and account.
This section covers some of the reasons people use LinkedIn and is followed by a section about the benefits of a LinkedIn profile.
The article also explains when having a LinkedIn profile becomes a waste of time and money, and finishes with how to make the professional networking platform work for you.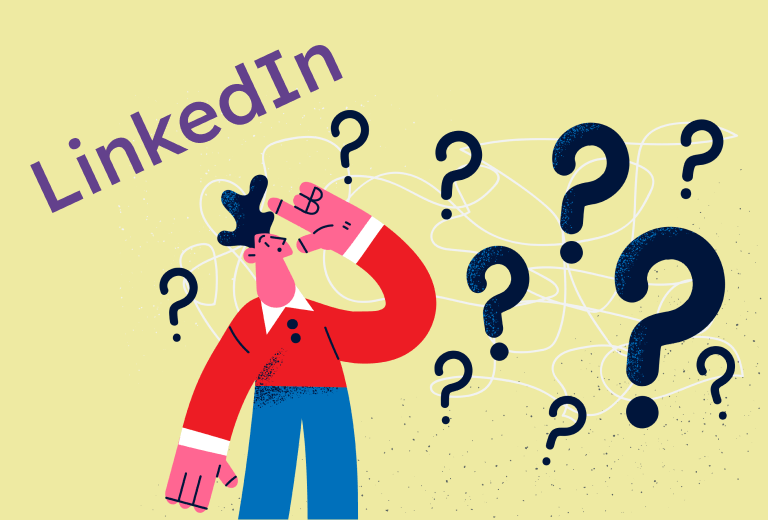 Do You Need a LinkedIn Profile?
Absolutely! If you have been asking yourself, "Do I need a LinkedIn profile" and can't come to a conclusion, here are some of the reasons many professionals use LinkedIn.
1. To build the virtual cardboard of your professional life
A LinkedIn profile serves many purposes, but the platform's developers intended it to be something of a journal of your professional life. Think of it as an online display for your certifications. Much like a permanent online resume, a LinkedIn profile collects and displays preferred aspects of your career. Consequently, your profile opens you up to all kinds of opportunities that may not be found elsewhere.
Having a LinkedIn profile, therefore, means that you are part of the global community of progressive professionals. Every other professional can look up your profile and connect with you. So, if your LinkedIn profile is appealing and based on proficiency and competence in your field of endeavor, then it constitutes an absolute advantage in the advancement of your career objectives.
2. For brand networking and development
Another prominent reason some of the most accomplished career paragons are on LinkedIn is to build brands and businesses. A considerable fraction of social media has been converted into a virtual marketplace. Compared to the past, there are more people today willing to order and purchase their favorite products and services from social media platforms. As a result, having a LinkedIn profile gives you a useful pass to these client demands and opportunities.
Currently, brand building and business development are core pillars of LinkedIn profiles. This is why virtually every notable LinkedIn profile links to a business or brand. So, if you have something to sell, whether a product, a service, or a skill, LinkedIn is a great place for you.
3. To search for jobs
LinkedIn was not originally designed as an exclusive platform for job applicants and hiring managers. However, due to the penetrative popularity of the platform, it has become one of the most reliable sites for jobs. The average LinkedIn user can search for available roles and jobs, and choose from a long list of temporary or permanent job opportunities. So, if you want to increase your job searchability, then having a LinkedIn profile is one of the best decisions you can make.
4. Recruiters and hiring managers use it all the time
Complementing the fact that a LinkedIn profile significantly broadens your job searchability, creating a LinkedIn account is a smart way to stay abreast of the job market. LinkedIn is not only a platform for job seekers and accomplished professionals. Recruiters and hiring managers have also turned it into a virtual terminal where they can hire talents. This is because LinkedIn makes it easy for them to confirm some of the credentials uploaded. This ties into your LinkedIn profile being the virtual cardboard of your professional life. So, assuming your LinkedIn profile shows that you are open to work, you can reduce your job-searching and create an online resume fitted to HR requirements.
5. To join the global community of professionals
Having a LinkedIn profile also means plugging into a global community of serious-minded professionals. The community is dynamic and opens you up to a world of opportunities and relationships that can elevate your career continuously. These opportunities may come because you follow an accomplished paragon in your field or a company that you always wanted to work for. You can learn their habits and preferences, and make adjustments to your own.
Moreover, having a LinkedIn profile also means that you can reignite past professional relationships. So, you can connect with old work pals and colleagues or even former superiors.
As long as you can relate to any of these reasons, then your answer to "Do I need a LinkedIn account in 2022" is Yes.
The Benefits of Creating a LinkedIn Account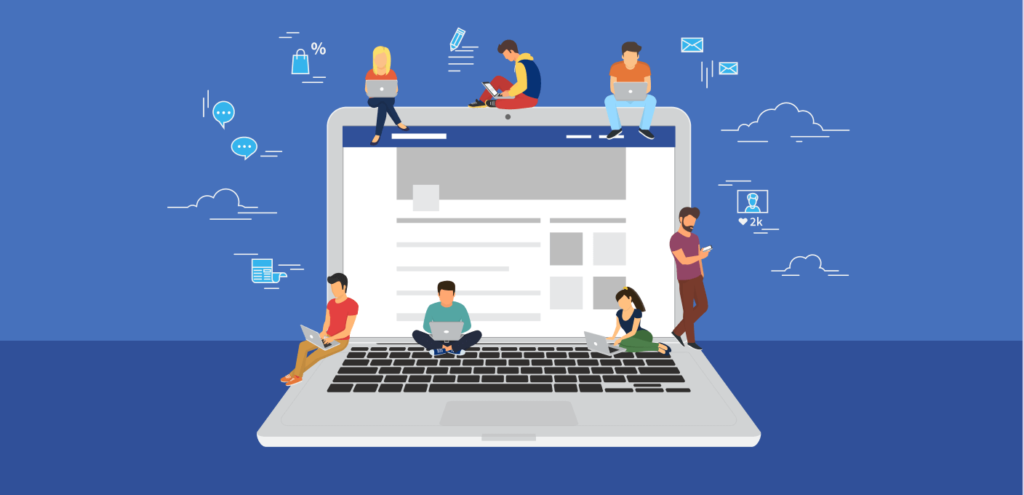 There are many benefits you can accrue from having a LinkedIn account. Some of these are highlighted below:
1. You don't have to pay to use LinkedIn
LinkedIn, as we have shown, is replete with opportunities for career advancement. You may decide to simply create a profile and include as many educational achievements and credentials as you want. And then you wait for hiring managers to notice you and invite you for interviews. LinkedIn offers this entire process for free, meaning that you don't have to pay anything to create a profile. Connecting with, following, or honoring invitations from recruiters and potential mentors is also free.
2. The most accomplished professionals are on LinkedIn
LinkedIn has every so often been described as the Facebook for professionals. What this indicates is LinkedIn's potential to overshadow every other social media platform when it comes to individuals showcasing their professional lives. Even presidents of developed nations are on LinkedIn, not to mention CEOs of multinationals. So, a LinkedIn account offers you access to these individuals, so much so that you can tail their decision-making processes and learn from them.
3. Job listings are abundant
If your core pursuit at present is employment, then LinkedIn can be immeasurably beneficial. As earlier noted, recruiters and hiring managers use the platform all the time. As a result, these hiring managers are always posting jobs and looking for reliable applicants to employ. And if you cannot actively scour the platform's pages for these job listings, you can always set up a strong profile that encompasses the crux of your field. Once you do this, LinkedIn's algorithms will keep suggesting you as a solid match for some of the best-suited jobs posted on the platform.
4. LinkedIn is a great place to learn the best and most trendy professional tips
In terms of the kind of learning that has career-elevating effects, very few platforms are on the same level as LinkedIn. LinkedIn is all about showcasing professional proficiency and opportunities to develop this proficiency. As a result, you get to learn a lot of things from people in the same industry who are currently ahead of you. You can also learn how to communicate effectively or tell the difference between soft and hard skills. In other words, LinkedIn gives you a heads-up regarding the fundamentals of your career, whether you have started it or not.
5. LinkedIn is a virtual terminal for useful professional connections
In recent years, LinkedIn has grown into a meeting place for the community of progressive professionals all over the world. Due to the absence of international boundaries, the platform is likely the best for establishing and maintaining professional connections. You can easily keep an eye on people and agencies on LinkedIn and monitor the kind of progress they have made over time. This makes it easy for you to conceptualize the path of advancement in your industry and beyond, and travel on this path in due course.
6. Effortlessly use LinkedIn to develop your business and brand
LinkedIn has been fitted with algorithms that specialize in boosting virtual presence. If you can maximize these tools for increased visibility and adapt them to your brand or business, you are sure to make considerable progress and profit. On this front, LinkedIn serves as an amplifier. So, you can use the platform efficiently for improving brand awareness, promoting your business to dynamic international audiences instead of only local spectators, and essentially changing the narrative of your business.
With these benefits, the answer to "Do I need a LinkedIn profile to succeed" has to be yes. Even if your expectations are not met immediately, having a LinkedIn profile makes the future of your career, brand, or business more promising.
How LinkedIn Might Waste Your Time and Money
Despite what we have shown so far, creating a LinkedIn account may eventually turn out to be disadvantageous. In such instances, it can waste both your efforts and time, not to mention your money. Here are some of the ways LinkedIn can undermine—rather than bolster—your career efforts:
It does not guarantee everything: Having a LinkedIn profile is not the be-all and end-all of a successful professional career. No, not even if your vocation is social media marketing. The difference between LinkedIn and other social media platforms is that it is more robust for professionals, so the chances for career advancement are higher. Even so, creating a LinkedIn profile does not automatically mean that your success is all but guaranteed.
It can be expensive: Although LinkedIn is free, there are aspects of it that you have to pay to use. For example, the 'Job Seeker Premium' feature lets you use LinkedIn's advanced algorithms to customize your job-seeking adventures. However, you have to pay $29.99 per month to use this. Considering that you may not immediately get a satisfactory job after two or three months, this price tag can be discouraging.
It can be distracting: Like any other social media platform, LinkedIn can be very distracting. You can spend hours reading posts and watching videos and not do anything else. This is not a productive habit. So, LinkedIn can become a nuisance after some time unless you can build a disciplined attitude to using the platform.
It can be stressful and frustrating: Very few LinkedIn members post their failures. Instead, the majority of LinkedIn posts are about new accomplishments, some of which are exaggerations. So, due to the competitive environment, LinkedIn can make you feel like a failure if you are still struggling to build a career. In such instances, having a LinkedIn account can extinguish any excitement you have for the future. Once again, unless you have a disciplined and careful attitude towards the posts on the platform, it can wreck your budding career.
How to Make LinkedIn Work for You
Needless to say, a LinkedIn profile is more advantageous to your career-building than it is disadvantageous. The favorable aspects of the platform significantly overshadow the negatives, as long as you follow the following tips about making LinkedIn work for you.
Customize your LinkedIn profile: Make sure your LinkedIn profile captures the most essential characteristics of your professional life. An educational profile and career credentials are good. Anything else should be added in moderation.
Be specific in industry descriptions: Specialization is one of the secrets of efficient LinkedIn membership. So, make sure to keep your LinkedIn profile tied to your industry.
Follow people of the same industry: Build connections with only individuals in the same industry as you. The more you follow and interact with these individuals, the easier it would be for LinkedIn to streamline the content you see to only what you need.
Keep abreast of relevant issues: One way to be relevant and impress hiring managers and other LinkedIn users is to be up-to-date. Relevance is another strong pillar of successful LinkedIn membership. Thus, the more you are current, the more relevant you can be to your field of endeavor. Then you can answer "Yes!" when someone else asks you, "Do I need a LinkedIn profile?"
Conclusion
LinkedIn serves as one of the most promising, stimulating, and elevating virtual platforms in the present day. The stats on experts across different industries who are actively reliant on the platform to solidify their passions and occupations are staggering. As a result, having a LinkedIn has become a point of reference for today's professionals, and asking "Do I need a LinkedIn profile" is suggestive of a serious-minded individual.