Are you looking for core skills to boost your teacher assistant resume? You are in the right place.
As a valuable member of the educational team, teacher assistants play a crucial role in supporting both the teachers and their students in the classroom. When crafting your resume for a teacher assistant position, it's important to highlight the specific skills that make you an exceptional candidate.
In this article, we will explore the essential skills that you'll want to list on your resume to impress potential employers.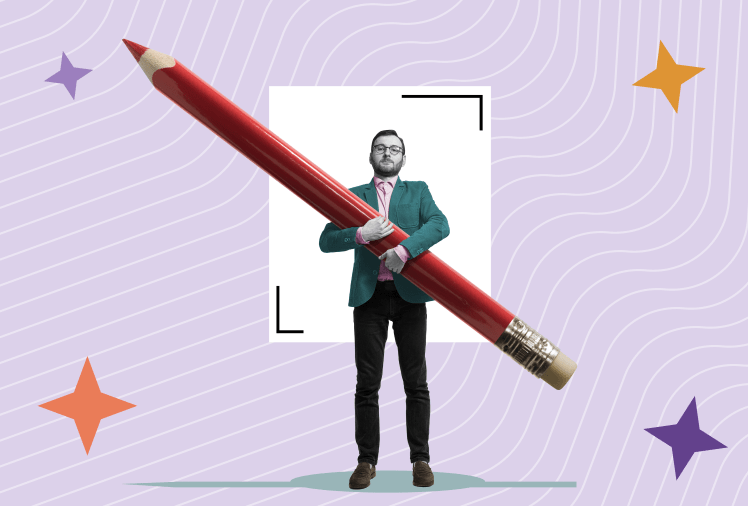 Essential Teacher Assistant Skills
Being a teacher assistant requires a diverse set of skills that contribute to successful completion of various classroom activities. When creating your resume, it's essential to showcase your abilities in various areas to demonstrate that you are competent and a great match for the role.
Communication Skills
As a teacher assistant, effective communication is key. You need to communicate clearly and concisely with both teachers and students. Strong skills in both verbal and written communication are a must for assisting with instruction, providing feedback, and collaborating with colleagues.
Instructional Support
A teacher assistant provides valuable instructional support to teachers. Include examples on your resume that highlight your ability to assist with lesson planning, preparation of teaching materials, and providing individualized attention to students who require extra assistance.
Classroom Management
An essential skill for any teacher assistant is the ability to assist with classroom management. Showcase your experience in maintaining a positive learning environment, managing student behavior, and enforcing rules and procedures.
Adaptability and Flexibility
The classroom environment is dynamic, and as a teacher assistant, you must be adaptable and flexible. Highlight your ability to handle unexpected situations, adjust to changing needs, and support teachers in implementing new strategies or curriculum.
Special Education Knowledge
If you have knowledge or experience in special education, make sure to highlight it on your resume. Teacher assistants who can provide support to students with special needs are highly sought after in the education field.
Cultural Sensitivity
In diverse classrooms, cultural sensitivity is vital. Emphasize your ability to respect and appreciate different cultural backgrounds, fostering an inclusive learning space.
Time Management and Organization
Possessing effective skills in time management and organization is extremely important for a teacher assistant. Emphasize your ability to prioritize tasks, manage multiple responsibilities, and meet deadlines while ensuring smooth classroom operations.
Technical Skills
In today's digital age, having technical skills is increasingly important. If you possess expertise in educational technology, such as using learning management systems or digital tools, make sure to include them on your resume.
Record Keeping and Documentation
Maintaining accurate records is crucial for tracking student progress and ensuring accountability. Showcase your ability to maintain organized records and document important information.
Multitasking Abilities
Teacher assistants often juggle various responsibilities simultaneously. Demonstrate your multitasking abilities by showcasing examples of how you manage different tasks efficiently and effectively.
Patience and Empathy
Working with students of diverse backgrounds and learning or physical abilities requires you to exercise empathy and patience. Showcase your ability to create an inclusive and highly supportive environment in the classroom that would help every student feel understood and appreciated.
Teamwork and Collaboration
Collaboration with teachers and other staff members is a fundamental aspect of being a teacher assistant. Highlight your experience working as part of a team and your ability to contribute to a positive and cooperative work environment.
Conflict Resolution
Conflict may arise in the classroom, and as a teacher assistant, you should be skilled in conflict resolution. Demonstrate your ability to mediate conflicts, promote positive relationships, and create a harmonious learning environment.
Leadership Skills
Although teacher assistants work under the guidance of teachers, leadership skills are still valuable. Be sure to highlight situations from your experience where you demonstrated initiative, took responsibility, or assumed leadership roles within the classroom or school community.
Creativity and Resourcefulness
Highlight your creativity and resourcefulness in finding innovative solutions to challenges within the classroom. This could include developing engaging educational activities or adapting school materials to be better suited for diverse learning styles.
How to Showcase Your Teacher Assistant Skills on a Resume
If you're applying for a teacher assistant position, it's crucial to effectively showcase your skills and qualifications on your resume. Your resume serves as a powerful tool to highlight your experiences and abilities, enabling you to stand out among other candidates. Get ready to receive tons of valuable tips on how to effectively showcase your teacher assistant skills in a resume.
Customize Your Resume
Tailor the contents of your resume to the specific requirements of the teacher assistant position you'd like to apply for. Read through the job description and try to single out the main skills and qualifications the employer is interested in seeing in a successful candidate. Include these specific words and phrases in various places on your resume to show that you have just what's needed.
Create a Skills Section
Include a dedicated skills section in your resume to emphasize your teacher assistant skills. Use bullet points to list your relevant skills, such as instructional support, classroom management, communication, organization, and adaptability. Try to be specific by offering some examples of how you have used these skills in previous roles or experiences.
Highlight Educational Background
In the education field, relevant academic qualifications hold significant value. Include your educational background in a prominent position on your resume. Mention your degree, the name of the college you attended, as well as any certifications you received or courses you took. If you have additional qualifications, such as a teaching assistant certification or courses in child development, be sure to highlight them as well.
Showcase Work Experience
List your work experience using the standard reverse chronological order, going from the most recent position backward. Focus on highlighting your responsibilities and achievements as a teacher assistant in each role. Use action verbs and quantitative data when you can, which will support your claims of the impact your contribution made.
For example, instead of simply stating "assisted with classroom management," say "facilitated classroom management strategies that resulted in a 20% improvement in student behavior."
Provide Examples of Instructional Support
Teacher assistants play a vital role in providing instructional support to teachers. Use your resume to showcase your ability to assist with lesson planning, material preparation, and individualized student attention. Describe specific instances where you worked on developing engaging learning activities in collaboration with teachers or provided individualized support to students with special needs.
Emphasize Communication Skills
For a teacher assistant, it is essential to be able to communicate effectively. Highlight your communication skills by mentioning your ability to effectively deal with teachers, students, and parents. Include examples of written communication, such as assisting with grading papers or drafting newsletters, as well as verbal communication, such as facilitating group discussions or parent-teacher conferences.
Demonstrate Classroom Management Abilities
As a teacher assistant, you contribute to maintaining a positive and organized classroom environment. Illustrate your classroom management abilities by describing how you supported teachers in managing student behavior, enforcing rules, and promoting a safe and respectful learning atmosphere. Highlight any specific strategies or techniques you employed to maintain discipline and foster student engagement.
Showcase Adaptability and Flexibility
Working in the education field requires adaptability and flexibility. Teachers and students encounter various challenges and changes, and as a teacher assistant, you must be able to adapt quickly. Showcase your adaptability and flexibility by mentioning instances where you successfully adjusted to changing circumstances or supported teachers in implementing new teaching methods or technologies.
Include Volunteer or Extracurricular Activities
If you have been involved in any relevant volunteer work or took part in extracurricular activities related to the education field, be sure to list those on your resume. This demonstrates your commitment to educating and your willingness to take extra steps and put in more effort when needed. For example, if you volunteered as a tutor or mentored students, highlight these experiences to showcase your dedication and passion for education.
Proofread and Edit Carefully
Before you send in your resume, go over it one more time and make sure it contains no typos or errors. Check it carefully, paying attention to grammar, punctuation, and formatting. This is especially important for someone working in education. Consider asking someone skilled at proofreading text content to review your resume for you, as they may catch mistakes or provide valuable feedback.
By following these tips, you can effectively showcase your teacher assistant skills on your job application materials and increase your chances of getting just the kind of position you want.
Where to Put Skills on a Teacher Assistant Resume
When creating a teacher assistant resume, it's important to strategically position your skills to highlight your qualifications and catch the attention of potential employers. Here are some key areas where you can effectively showcase your skills on a teacher assistant resume:
Skills Section
Include a section dedicated to listing your position-specific skills near the top of your resume. This section allows you to single out and highlight your key skills related to the teacher assistant role in a location where they would be sure to catch the recruiters' eye. Using a bulleted list when specifying your skills helps that purpose too. Just make sure the skills you list are relevant to the position and the employer's needs.
Examples of teacher assistant skills you can include are:
Instructional Support
Classroom Management
Communication
Organization
Adaptability
Technology Proficiency (Learning Management Systems, Digital Tools)
Multitasking
Patience
Teamwork
Conflict Resolution
Choose the skills to include based on the specific requirements mentioned in the job description. This section provides a quick overview of your qualifications, making it easy for hiring managers to assess your suitability for the position.
Summary or Objective Statement
Use the summary section in your resume to highlight some of your main skills within the context of your professional profile. For example, you can write a summary statement that highlights your instructional support abilities, communication skills, and adaptability. This way, you grab the reader's attention right from the start and provide a glimpse of the skills you bring to the table.
Work Experience Section
Within your work experience section, utilize bullet points to highlight specific skills you utilized or developed in each role. When describing your responsibilities and achievements as a teacher assistant, include examples that demonstrate your skills in action. For instance:
Assisted lead teacher in implementing classroom management strategies, fostering a positive learning environment for students.
Provided instructional support by preparing teaching materials and resources, assisting with lesson planning, and facilitating small group activities.
Demonstrated effective communication skills through regular collaboration with teachers, students, and parents.
By incorporating skills within your work experience section, you not only demonstrate your abilities but also provide evidence of how you have applied those skills in real-life scenarios.
Education Section
While the education section primarily focuses on your academic qualifications, you can mention any relevant skills you acquired during your studies or through additional certifications. For example, if you completed a teaching assistant certification program, include it under your education section and mention the skills you gained from the program.
Cover Letter
In your cover letter, expand on your skills and provide examples of how you have utilized them to contribute to the educational environment. Use the cover letter as an opportunity to elaborate on your experiences and skills that make you a strong candidate for the teacher assistant role. This allows you to provide more context and showcase your abilities in a personalized manner.
Remember to tailor the placement and emphasis of your skills based on the specific job requirements and the needs of the employer. By strategically positioning your skills throughout your teacher assistant resume, you can effectively highlight your qualifications and boost your chances of getting invited for an interview.
Teacher Assistant Resume Sample
Are you looking for inspiration to create your teacher assistant resume? We've put together a sample resume to help you effectively demonstrate your skills and qualifications. Use this as a general guide when writing your own resume and get ready to impress potential employers.
Personal Information
Name: [Your Name]
Address: [Your Address]
Phone: [Your Phone Number]
Email: [Your Email Address]

Objective Statement
A dedicated and enthusiastic teacher assistant with a passion for supporting student learning and assisting teachers. Seeking a position where I can utilize my strong communication skills, instructional support abilities, and classroom management expertise to contribute to a positive and productive learning environment.

Education
Bachelor's Degree in Education
[University Name], [City, State]
Graduation: [Year]

Skills
– Instructional Support
– Classroom Management
– Communication
– Organization
– Adaptability
– Technical Proficiency (Learning Management Systems, Digital Tools)
– Multitasking
– Patience
– Teamwork
– Conflict Resolution

Work Experience

Teacher Assistant – [School Name], [City, State]

– Assisted lead teacher in developing and implementing lesson plans.
– Provided special needs students with individualized support.
– Facilitated classroom management strategies to ensure a positive learning environment.
– Collaborated with teachers to prepare teaching materials and resources.
– Assisted in grading assignments and providing feedback to students.
– Conducted small group activities to reinforce lesson objectives.

Teacher Assistant Intern – [School Name], [City, State]

– Supported lead teacher in delivering instructional content.
– Assisted in the organization and management of classroom materials.
– Supervised students during recess and other activities.
– Provided one-on-one support to students with reading and writing skills.
– Assisted with administrative tasks, such as maintaining attendance records and filing.

Volunteer Experience

– Tutor – [Organization Name], [City, State]
– Tutored elementary school students in math and English.
– Created custom lesson plans to meet individual student needs.
– Tracked student progress and offered feedback to parents.
– Assisted in organizing educational events and workshops.

Certifications

– Teaching Assistant Certification – [Certifying Organization], [Year]
– First Aid and CPR Certification – [Certifying Organization], [Year]

Professional Affiliations

Member, National Education Association (NEA)
Member, [Local Education Association/Professional Organization]

References

Available upon request.
Conclusion
Being a teacher assistant requires a diverse skill set that encompasses communication, instructional support, classroom management, adaptability, organization, and more. By showcasing these skills on your resume, you increase your chances of securing a teacher assistant position that aligns with your passion for education and your desire to make a positive impact on students' lives.
FAQs
What qualifications do I need to become a teacher assistant?
To become a teacher assistant, you typically need a high school diploma or equivalent. For certain positions, you may need to have additional qualifications, such as an associate degree or relevant certifications.
How can I gain teacher assistant experience?
You can gain experience as a teacher assistant by volunteering at schools, participating in internships, or working as a substitute teacher. These opportunities not only allow you to develop the skills you need, but also help you establish some valuable connections in the education field.
Can I become a teacher assistant without going to college and getting a degree?
While a college degree may not always be listed as a requirement, having postsecondary education or relevant certifications can greatly improve your chances of securing a teacher assistant position.
Are there career advancement opportunities for a teacher assistant?
Yes, there are definitely opportunities to go up the career ladder for a teacher assistant. As you gain experience and receive additional education, you can pursue positions of a lead teacher assistant, special education assistant, or even become a certified teacher.
How can I show on my resume that I'm passionate about education?
You can demonstrate your passion for education on your resume by including relevant volunteer work, professional development activities, or any initiatives you have taken to contribute to the field of education.