As a cashier, possessing the right skills is crucial to providing a seamless shopping experience and ensuring customer satisfaction. Over 80% of organizations working to improve customer service report an increase in revenue – and highlighting the right cashier skills on your resume can help you get a job faster and even get promoted sooner.
In this guide, we will explore the top cashier skills that will elevate your resume and make you stand out in the competitive job market, allowing you to become an invaluable asset to any retail establishment. Let's delve into the essential abilities that will pave the way to a successful cashier career.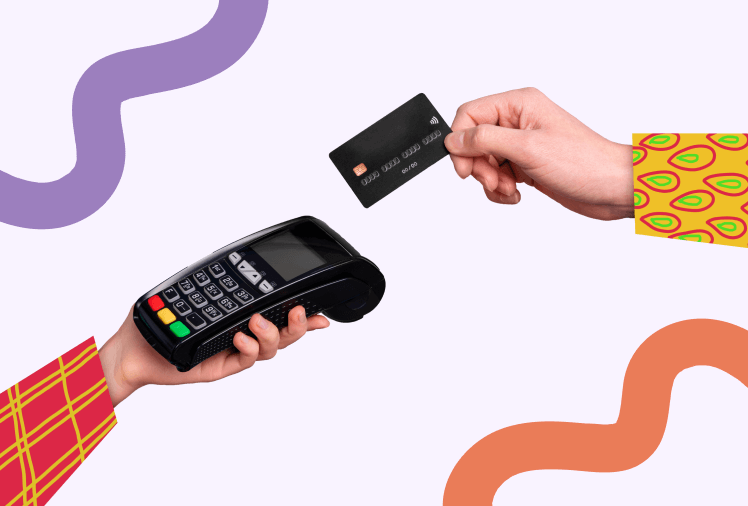 What Are Cashier Skills?
Cashier skills are the abilities needed to handle cash transactions, operate the POS system, interact with customers, and pay attention to details for a positive shopping experience.
Jobs That Require Cashier Skills
Retail Cashier
Grocery Store Cashier
Restaurant Cashier
Gas Station Attendant
Bank Teller
Movie Theater Cashier
Convenience Store Cashier
Fast Food Cashier
Pharmacy Cashier
Department Store Cashier
Top Cashier Hard Skills for a Resume
1. Cash Handling
Proficiently manage cash transactions, including receiving payments, providing accurate change, and maintaining balanced cash drawers.
Handled cash transactions with precision, accurately processing an average of 100 transactions daily, and maintaining a 100% error-free cash drawer.
2. POS System Operation
Specialists must know how to operate Point of Sale (POS) systems to scan items, process payments, and generate receipts efficiently.
Demonstrated expertise in operating the Clover POS system, ensuring fast and accurate checkout for customers during busy peak hours.
3. Mathematical Aptitude
Possessing strong mathematical skills is a definite plus when it comes to calculating totals, discounts, and tax amounts without reliance on electronic devices.
Performed quick mental calculations to provide customers with accurate total amounts, earning positive feedback for efficiency and accuracy.
4. Product Knowledge
You must be thoroughly familiar with store products, enabling the ability to answer customer questions and offer helpful suggestions.
Demonstrated comprehensive product knowledge, offering valuable recommendations to customers and contributing to a 20% increase in upselling revenue.
4. Customer Service
Cashiers are, in some part, responsible for ensuring a pleasant shopping experience: they need to address inquiries, resolve issues, and more.
Provided courteous and prompt assistance to customers, resulting in a 95% customer satisfaction rating based on post-purchase surveys.
5. Attention to Detail
As a cashier, you must exhibit keen attention to detail when handling cash and processing transactions to prevent errors.
Ensured accurate recording of product prices and discounts, maintaining a 99% error-free transaction record.
6. Organizational Skills
You are responsible for maintaining a well-organized checkout area, efficiently bagging items and keeping supplies readily available.
Maintained an orderly and clutter-free checkout area, optimizing checkout efficiency and reducing customer wait times by 10%.
7. Time Management
Efficiently managing customer queues, minimizing waiting times and ensuring smooth checkout flow is an important skill to have when working in the service industry.
Prioritized tasks and checkout queues effectively, resulting in an average wait time reduction of 15%, improving customer satisfaction.
8. Security and Loss Prevention
Cashiers must vigilantly adhere to security protocols and monitor for potential theft or fraudulent activities.
Implemented stringent security measures, reducing shrinkage incidents by 25% and earning recognition for maintaining a secure shopping environment.
9. Conflict Resolution
In some situations, cashiers may be required to employ effective conflict resolution techniques to handle customer complaints and diffuse challenging situations.
Resolved customer issues with empathy and professionalism, achieving a 90% resolution rate and maintaining positive customer relationships.
10. Multilingual Abilities
Being proficient in multiple languages to effectively communicate with diverse customer groups is a definite plus on a cashier resume.
Utilized language skills to assist non-English-speaking customers, fostering a welcoming atmosphere and expanding the customer base by 15%.
Where to Put Cashier Skills on a Resume
Relevant skills should be strategically placed on your resume to highlight your qualifications effectively. Consider incorporating them in the following sections:
Summary/Objective: Include a concise statement at the beginning of your resume, showcasing key skills and summarizing your qualifications.
Dedicated cashier with strong cash handling expertise, exceptional customer service, and proficiency in POS system operation, seeking to contribute to a dynamic retail environment.
Work Experience: Integrate your skills within the descriptions of your previous roles to demonstrate how you applied them in a practical setting.
Managed cash transactions accurately, reconciling cash drawers daily with zero discrepancies.
Provided excellent customer service, addressing inquiries and resolving issues to ensure a positive shopping experience."
Skills Section: Create a dedicated section listing your skills to ensure they catch the eye of hiring managers.
Cash Handling

POS System Operation

Customer Service

Product Knowledge
Education: If relevant, mention any certifications or courses related to the job you are applying for in your education section.
Additional Sections: You can also create specific sections, such as "Awards" or "Achievements," where you highlight any recognition related to your cashier experience.
Example of a Cashier Resume
Jane Doe

Address: 456 Elm Street, City, State ZIP Code

Phone: (555) 555-5555

Email: jane.doe@email.com

Skills:

Cash Handling

POS System Operation

Customer Service

Product Knowledge

Attention to Detail

Multitasking

Summary:

Dedicated and friendly cashier with three years of experience providing exceptional customer service in busy retail environments. Proficient in cash handling, POS system operation, and product knowledge. Committed to ensuring a positive shopping experience for customers and contributing to the team's success.

Work Experience:

SuperMart, City, State

Cashier | January 2021 – Present

– Efficiently process cash transactions, accurately handling payments and providing change.

– Operate the Clover POS system to scan items and generate receipts promptly.

– Demonstrate in-depth product knowledge, assisting customers with inquiries and suggesting suitable products.

– Deliver outstanding customer service, addressing complaints and resolving issues promptly and professionally.

– Maintain a neat and organized checkout area, boosting efficiency and enhancing the overall shopping experience.

FashionZone, City, State

Cashier Assistant | May 2020 – December 2021

– Assisted cashiers in processing transactions and bagging items for customers.

– Greeted customers warmly and directed them to available checkout lanes.

– Monitored and restocked checkout supplies, ensuring a seamless checkout process.

Education

City High School, City, State

High School Diploma | June 2020

Certifications

Retail Cashier Certification

Languages

Spanish (Basic Proficiency)
How to Improve Cashier Skills
To enhance your professional abilities and excel in your role, consider the following steps:
Regularly practice counting money accurately and efficiently to improve your cash handling abilities.
Familiarize yourself with different Point of Sale (POS) systems and become proficient in their operation.
Take customer service training to learn effective communication and conflict resolution techniques.
Stay updated on the products you sell, including their features, benefits, and potential upselling opportunities.
Pay close attention to details during transactions to avoid errors and ensure precise cash handling.
Work on multitasking abilities to manage customer queues and handle various tasks simultaneously.
Seek feedback from supervisors or experienced cashiers to identify areas for improvement.
Conclusion
Including these top skills in your resume demonstrates your ability to excel in the role. Emphasizing cash handling, POS system operation, and customer service skills showcases your value as a candidate. Highlight these abilities to stand out and secure your position on the job market.
FAQ
How to List Cashier Skills on a Resume?
Create a "Skills" section, including:
Cash Handling
POS System Operation
Customer Service
Product Knowledge
Attention to Detail
Multitasking
How to Describe Cashier Register Experience on a Resume?
Here are a few examples for describing cash register experience on a resume:
"Proficient in operating cash registers and handling payments."
"Skilled in using various POS systems."
"Maintained balanced cash drawers and reconciled transactions."