Every interview is usually a crucial test that, unfortunately, most people fail. If you are here, you have probably failed some previous interviews, so you want to ensure that never happens again. However, you might also be here because you are attending your first interview and want to ensure you are fully prepared for the hard questions the interviewer might throw at you.
Whatever the case, coming here was a great idea because this article will equip you with the right tips to help you pass your interview. Today's post will focus on handling one of the most challenging interview questions: "why are you a great match for this role?" Without much ado, let us jump right in.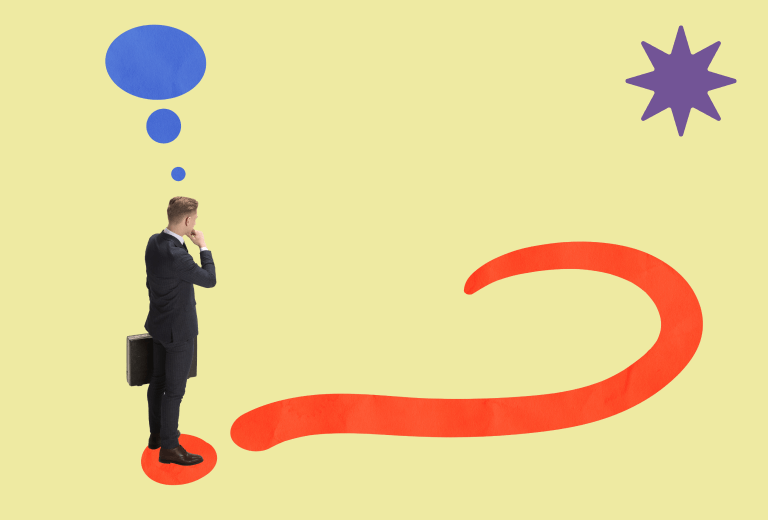 Why Do Interviewers Ask 'Why Are You a Great Match for This Role?'
This question is one of the most common you are likely to hear in an interview. It is pretty common because it allows interviewers to determine whether you are the best candidate for the position. So, they ask it to enable you to explain why you think you might be the ideal candidate for the job. Therefore, this is the time to explain what puts you apart from your competitors regarding factors such as technical skills and experience.
Interviewers can also ask this question to see if you even took the time to read the job description to understand what the position requires. That way, the interviewer can easily tell if you understand what the role is about by listening to how you say choosing you would help fulfill the company's needs.
Interview Tips for Answering 'Why Are You a Great Match for This Role?'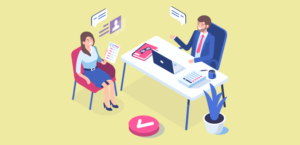 Now that you understand why an interviewer would ask this question, here are some tips to help you answer that question excellently:
Give a relevant and specific answer. Most interviewers are usually looking for specific skills in a candidate. Therefore, when an interviewer asks, "why should we hire you?" give an answer that directly relates to the job you are applying for. This means that if you are an electrician, make your answers relevant to that position. Therefore, ensure you show how good of an electrician you are and how you can be an asset to the company. Another great way to ensure more relevance is to research the company's mission and goals. You can easily do so by going through their website. This allows you to match your answers to the company's mission showing how your skills would help them reach their goals more effectively.
Show confidence. Confidence is one of the most crucial things interviewers usually look at even before starting the interview. So, ensure you talk confidently when answering the question. This shows that you believe in your skills to get the job done.
Focus on your greatest strengths. Your strengths play a huge role in determining whether you get a job. Therefore, you must clearly bring them out to ensure the interviewer sees how they can add value to the company.
Be brief. The interviewer probably has many candidates to interview. So, they only have a few minutes to interview you before moving to the next person. Therefore, make your answers brief. However, that does not mean they should be too short to really answer the question. So, practice how to give the most details within the shortest time possible. If you can do so in less than a minute, that would be great. The last thing you want is the interviewer cutting your interview short because you have taken too much time.
Examples of the Best Answers
Below are some great answers for the "why are you a great match for this role?" interview question. However, note that these are just examples. Although good, this does not mean you should use them as they appear. Every industry varies regarding what the interviewer might be looking for. Therefore, only use them as a guide to help you customize your answer to excellently fit your profession.
1st example:
I have excellent managerial skills, making me the ideal candidate for this job. I have been a manager in different companies and have always managed different sales teams to ensure the company hits its monthly sales targets. So, I am sure I can easily manage your teams to help achieve the same level of success, if not better.
2nd example:
I have 5 years of experience working as an engineer. Therefore, I have developed the right skills and experience to create the best structures and ensure they are properly implemented by my team.
3rd example:
Driving has always been my passion since I was a teenager. My parents taught me how to drive while still very young, so I was over-prepared when it came time for an official driving test. I have also worked as a driver for 7 years. So, you can rest assured that I am the driver your company needs to safely pick up goods and deliver them in one piece.
Possible Follow-Up Questions
The interviewer will definitely not ask you, "why are you a great match for this role?" only. Therefore, expect other follow-up questions. Here are some of the most common to expect:
If you want to research more about common interview questions, then check out this detailed guide.
Conclusion
You only get one chance to prove yourself in an interview, so you must be prepared. Hopefully, this article has explained everything you need to know about explaining why you are a great match for a job role. We would also suggest that you learn about some great questions to ask the interviewer to ensure you properly understand what they are looking for. This will also make you seem more confident and professional. This article will show you some fantastic questions to ask during an interview.