One of the most frequent questions an applicant may be asked in a job interview is about their career goals and aspirations.
The employer will want to know what direction you are looking to grow in. Since that can influence their decision about hiring you, you should be very careful about wording your answer to this question.
Read on to see some tips from HR pros about career goals definition, setting career goals, planning how you can achieve them, and the best ways to tell the hiring team about all of it.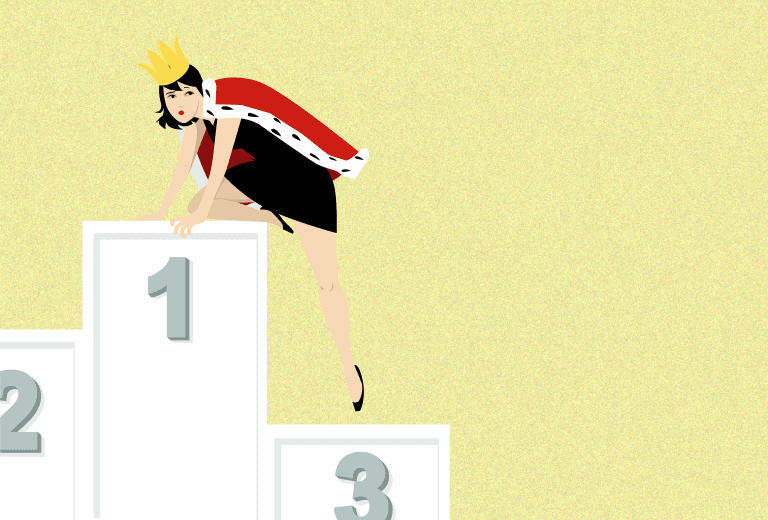 Why is it important to set academic and career goals?
The most obvious reason to set career goals is that it helps you stay on the right path that will help you advance faster. Having a goal lets you keep focused by choosing training and certifications that get you closer to achieving it. Your goal serves as sort of a guiding star for everything you do.
However, you should also look at it from the employer's perspective. Doing things without an aim in mind can be considered unprofessional, and that's not how you'd like to appear to your potential employer. So, you should pay special attention to finding a good answer to this question prior to going in for your job interview. Answering with "I don't know", "I haven't thought of it" or "I don't really have any goals at the moment" is out of the question.
When the hiring manager asks you about your career goals, they want to see that your applying for this position is no accident. They want to be sure that you won't leave the company in a couple of months, especially if the position includes some on-the-job training the company will be investing in. Training a new employee can cost quite a bit of money, so it's only natural that no employer will want that money to go to waste and to have to keep hiring and training employees over and over. What does that mean to you? It means that when you answer the question about your career goals and aspirations, you need to demonstrate that your goals align with where the position you are applying for will take you.
No one would argue that in order to tell the hiring team about one's career goals, the applicant must first determine those goals for themselves.
Also read: How to React to the "Sell me this pen" Question
What types of career goals are there?
So, what kind of career goals could you set? First of all, you need to think of both short-term and long-term goals. Short-term career goals are those that take anywhere from a few weeks to a couple of years to achieve. Think of them as the stepping stones to the ultimate long-term goal you are looking to reach in anything from 3 to 10 years or longer. The "What are your long-term career goals?" question is pretty much the same as the question "Where do you see yourself in 5-10 years?". Give it some good thought, as this is not just something you will be saying to the employer, but also the target that will be guiding you up the career ladder.
Let's take a look at a few types of career goals a person may have depending on the area they want to develop. In your career plans, you may want to:
Grow professionally. You may aim to get better at what you do, develop new skills and do other things that will help you advance in your career.
Advance in education.

Get additional training or certifications, or even another college degree, that will allow you to reach new levels and get closer to your long-term goal.

Focus on personal development. This may include developing soft skills like mastering self-organization or teamwork abilities, learning new communication or networking tactics.
Develop your leadership skills.

This is where you focus on taking on new responsibilities, getting better at managing teams or departments, applying for positions that are higher up on the career ladder.
How to set career goals
Setting your goals properly is essential to being able to actually accomplish them. If you don't know exactly both where you want to get and how you are going to get there, a lot of your efforts may be pointless. Therefore, when you work on setting your goals, the tips below may help you do it more effectively.
1. Be very specific
If you set your long-term goal as "becoming a successful businessman", there are so many potential variations of how you may define success in the future. This can significantly affect the routes you take, and eventually cause some serious delays in you getting to where you ultimately want to be. In fact, your definition of success may change so much that your big goal will always be moving further away into some distant future, and there is hardly anything worse than chasing an unattainable target in one's career.
Therefore, when you set your goals, add as many details as possible. Instead of "Become a successful businessman", make it "Own and run an interior design company with $700,000 in annual revenue in 5 years". This way, your short-term goals will be focused around getting the right education and certifications to grow your skills and knowledge in interior design, learning and practicing business management, and making the right decisions to start and grow your own business.
2. Use timeframes and numbers
How would you know if your goal has been accomplished? This is why it is important to establish some measure of success. For instance, you can set a deadline for completing the required education or launching a product/store/website/office, etc. Measuring your success and analyzing failures will help you stay on track and get to the ultimate target faster.
3. Set realistic targets
To make sure your career path doesn't consist of 50 or more per cent failures, you need to have realistic expectations. If you write down your long-term goal as "Get $1,000,000 in annual revenue in 5 years" while you are scrambling to find money to open a tiny pizza place in a small town, that would be setting yourself up for a failure. And multiple failures are a factor that has caused more than a couple of people to lose motivation and give up their dreams. To avoid that, set goals you have a good chance of achieving.
4. Don't set anti-goals
Focus on what you want to achieve instead of what you want to eliminate or avoid. For instance, quitting your current job in a year is not a good goal. That doesn't mean that you shouldn't want to quit, but focus on what you will replace this job with: will you be looking for a new position with more responsibilities, or starting your own business? Set that as your goal and think positive.
How to tell the employer about your career goals
Now that you have your goals defined, you should be ready to answer the "What are your career goals?" interview question. We have some tips for you that will help ensure that your answer gets you the reaction you are looking for.
Keep these things in mind when talking about your career goals at a job interview:
Mention just the goals that are

relevant to the position

you are applying for. For instance, if your goals include learning a programming language, but you are applying for a job as a copywriter/SMM manager at a medical equipment company, this goal will be hardly relevant. At the same time, if the copywriter position is at an IT company that makes software, the applicant having some knowledge of programming may be an advantage.

Show that you have a plan

for reaching your goals. Starting with short-term goals and moving on to the ultimate long-term one will help you with this task. You need to demonstrate that you are capable of planning out your path, that you know well what you want and how you can get it.

Keep your goal list short.

It is best to avoid unloading a long list of goals onto the potential employer. Try to stick to no more than 2-3 short-term goals leading on to 1 bigger long-term goal. When you focus on just a couple of goals, you'll have time to tell the hiring manager about the actions you plan to take, and how achieving these goals will help you contribute to the company's success.
Examples of career goals for job interviews
Want to see some real-life career goal examples? Here are a few that worked for applicants in 2022.
Sample career goals for a digital marketer
You've seen from my resume that I have extensive experience in market research, analytics and other digital marketing areas, but mostly in the US market. I'd like to scale up my knowledge and experience to include the European and other international markets. I'm also looking to master my email marketing skills. To do that, I plan to take a course on international email marketing, and improve my communication and writing skills. It will help me plan, set up and run successful international email campaigns, which will allow me to expand my responsibilities and grow with your company.
Sample career goals for a manager
I would like to improve my leadership skills, which will allow me to manage larger teams. So far, I've only had team lead experience with a PPC team, but I hope that in a couple of years I will have enough experience and knowledge to move onto a role that has more management responsibilities and will be able to fully manage all aspects of a large project.
Sample career goals for a designer
My long-term goal is to become a creative director. To reach it, I plan to work on developing my graphic design skills and growing my leadership skills. Since your company offers various opportunities for continued education and growth, I believe it would be the perfect job for me, where I could employ all my previous experience, get new skills and take on bigger responsibilities.
Now that you know everything about setting career goals and telling your potential employer about them, you are ready to take on this interview question. Use our tips and examples to nail your dream job that will allow you to grow and reach the goals you have set.