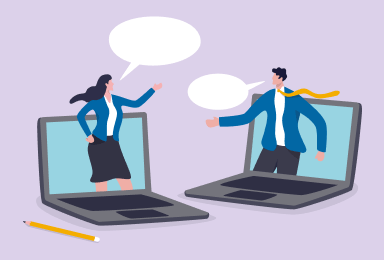 Job interview questions can be very stressful. And a lot of applicants actually find abstract questions such as "why are you interested in this position" the hardest to answer. Here are a few best practices for handling questions like these.
Learn how long job interviews last.
Why do employers ask "Why are you interested in this job?"
There may be a whole range of reasons why an employer may ask you this question. Some of the most common things they may want to learn by asking it include:
You understand the position you are applying for and what it involves
You are passionate and enthusiastic about the opportunity
Your work experience and educational background align with your career goals
You will make positive contributions to the company
There may be, of course, other reasoning behind the question. Your interviewer may be using the question to see how you stand out from other candidates applying for the same position. If you and several other candidates have the same credentials and experience, finding out who is more interested in the job, may actually be the deciding factor for your potential employer.
Learn how to answer the "What Makes You Stand Out from Other Candidates?" job interview question.
Some other ways employers may ask this question
There are many different ways to phrase the "why are you interested in this job?" question. Here are just a few examples:
What makes you the best candidate for the job?
What are you the most passionate about?
Why do you want to work for us?
What makes you resign from your current position?
What do you want to achieve in your new role?
How do you stand out from other applicants?
What do you want to gain from this experience
And more
Learn about the 10 most common job interview questions.
Steps for Answering "Why Are You Interested in This Position?"
"Why are you interested in this position?" may be quite a complicated question to answer — especially if you are caught off guard. This is why we strongly recommend that you come prepared. Here are some of the steps you can take to get ready to answer this question during a job interview:
Make sure you understand what job you are applying for. Look over the job description one more time before the interview and note down any important keywords that describe your future responsibilities. You can then reiterate these words to the interviewer when you are answering the question to signal that you are on the same page.
Do some research on the company you are applying to. Make your read up on the company you want to work for. Try to learn about the company's culture, mission, long-term goals, strategies and more. You can usually find this information on the company's website or their social media pages.
Check in with your professional network. If you've been working in your field for a while, you've probably developed connections in the industry. Check with the people you know if they have any extra information on the company you plan to work for that could be useful during the job interview.
Find specific examples that can help you answer the question. It's always better if you can answer a job interview question with specifics. Think of examples from your previous employment that can demonstrate your fitness for the job. This may be a reference to a project you worked on, your teambuilding skills, your professional achievements, etc. Your examples could also be about the company you plan to work for. You can mention specific projects that the company has that you would love to be a part of, mention what you are especially looking forward to getting started on and so on.
Talk about your career goals. If you don't have much work experience yet that can back up your interest in the job, use your career plans and goals to find common ground with your employer. You can mention how getting this job will help accelerate your professional development and how eager you are to learn on the job.
Pick up some new worlds for describing yourself in a job interview.
How to structure your response?
It's a good idea to give your answer a clear structure. Consider basing your answer around these three points of information:
How working for the company will help you develop professionally
How the position aligns with your future goals
What makes this particular job unique
What makes you a good fit for this job
What you expect to accomplish in the new position
It's essential that your answer to this question highlights that you have carefully studied the job description and know what's expected of you. It's also preferable to complete your answer with a question to the employer — so that you can show interest and develop this conversation further.
"Why are you interested in this position?" examples
Here are a few sample answers to the "why are you interested in this position?" question.
Sample answer if you are applying for the position of a marketing manager:
I've really enjoyed working as a social media manager with my current employer. However, I feel like I am ready to take on a bigger role and have more responsibilities. I am interested in all aspects of marketing — including social media management, marketing strategy and research, branding and advertising, retail marketing and more. This is why I am very excited about this position as I believe that my years in digital marketing can be a good contribution to your team — and I can also continue my professional development with the help of your company. Could you advise what specific goals you plan to place for your marketing team this year?
Sample answer if you are applying for the position of a copywriter:
As long as I remember, I've always been passionate about finding the best ways to put ideas into words. In my previous job, I put my skills to good use as a technical editor. However, I want to expand the scope of the things I write about and would really appreciate a role where I have more creative freedom. As a marketing copywriter in your company, I believe I can work on a variety of diverse projects and use my writing and editing skills to help deliver your company's brand message, mission and more.
Sample answer if you are applying for the position of an office manager:
In my current job I'm in charge of a small office with three people. I handle office supplies, attendance and scheduling, phone calls and corporate events. I've been in the job for five years and I feel that I've learnt all I need to know and have managed to make our small office the most efficient in the company. I feel that I am ready to move on to bigger challenges — literally. I want to be in charge of a bigger office, have more responsibilities and take on more challenges. I am sure that I will be able to do all of this in your company. But I also wanted to ask what your expectations are for your new office manager? What office projects do you find to be of the highest priority?
Examples of what NOT to say
So, we've shared some tips for how to best answer the "why are you interested in this job?" question. However, there are also things you shouldn't say when answering it.
Don't say that you see this job as a stepping stone to something bigger, better and higher paying.
Don't say that you are motivated solely by the benefits/salary the company has to offer.
Don't base your answer on the fact that the scheduling/fewer hours fit you better.
Don't use abstract and generic phrases like "this sounds like an interesting opportunity" without backing it up with examples.
It's best to not seem too eager to get the job because you simply don't have any other options.
Conclusion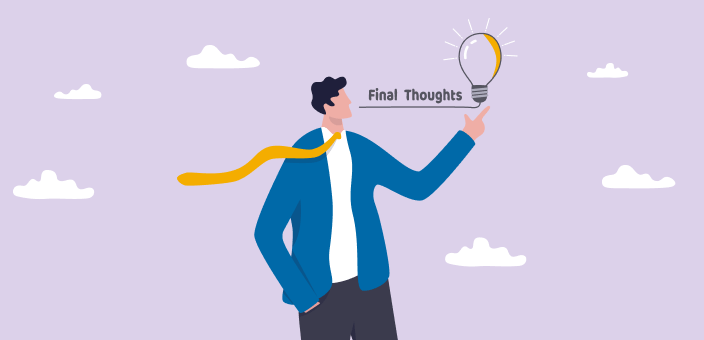 Let's sum things up.
The "why are you interested in this job?" question is not the easiest to answer — and it's best to come prepared:
Do research on the company you are applying for.
Note down keywords from the job description that may help you with your answer.
Find specific examples from your previous work experience that can help you make your case.
Talk about how the work in the company can help you develop professionally.
Give your response a clear structure.
Go over "what not to say" in the paragraph above.
Finally, don't forget to show appreciation with an interview thank you email.