When writing a resume, there are two most common problems you may run into: you may not have enough work experience — or, you may have too much.
In both cases, you will need to answer the question: "how far back should a resume go?".
Let's find out.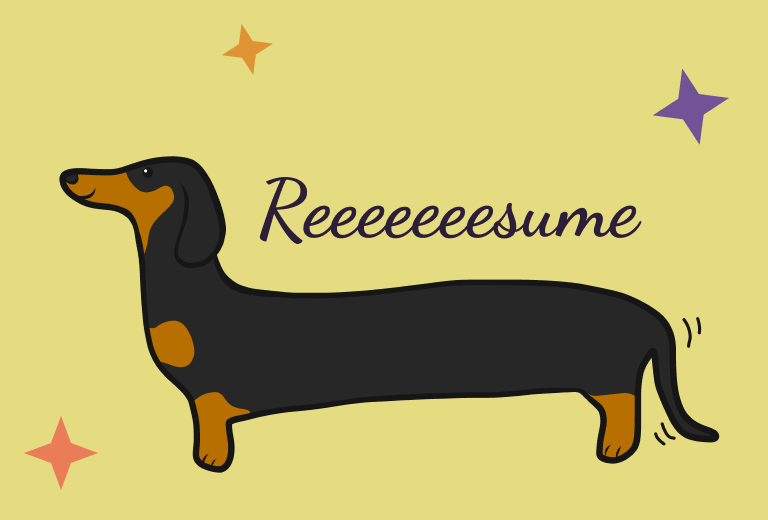 Why you shouldn't list your entire work history in a resume
There are a number of reasons why listing your entire work history on a resume may not be the best idea — especially if you've been working for ten or fifteen years. One of the main reasons for this is that a lot of this information may not be relevant to your current situation. And if you changed jobs often, this would also make your resume unbearably wrong.
According to a study by Deloitte, 38% of today's employees leave their jobs within 2 years of starting. This means ten years in the workplace would accumulate five or more different job titles. This gives you the option to pick and choose what jobs you want to list on your resume to make you the best candidate.
So, how do you decide what to include in your resume? How far back should a resume go? Here are a few best practices to keep to.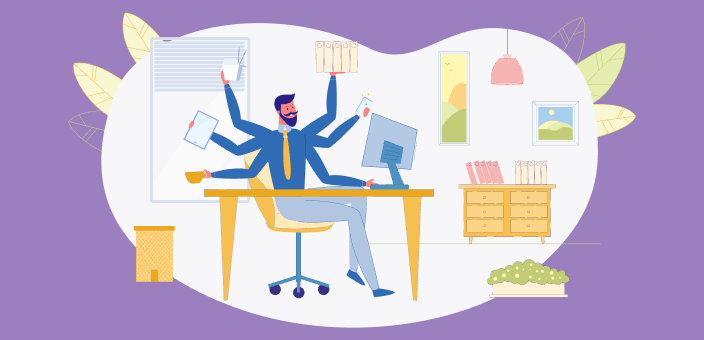 Keep it recent
In most cases, recruiters won't be interested in entry level positions — especially if you've been in the workplace for a while. Even if you are relatively new in the field, it's best to only mention positions that will highlight relevant skills. For instance, the part time jobs you held in high school may be of little interest to your employer (unless they demonstrate specific skills).
Keep it short
Your resume should be a summary of your highest and most relevant experience and professional accomplishments. Recruiters and hiring managers will quickly scan your application to pick out what is most interesting to them. Your job is to make it easy for them. So, don't overload your resume with too much detail and unnecessary information. How long should a resume be? According to Monster.com, most resumes should be one to two pages long.
Don't overload your resume
It may seem strange, but a hiring manager may get discouraged by someone with too much working experience. Having 20+ years of work experience on the page in front of them may make the hiring manager think that you are a) too expensive b) won't be challenged enough in the position they have to offer. This is why we suggest you don't overwhelm the hiring team with all the work you've done right away. Instead, try to "wow" them with your most notable and important positions.
What Is a Relevant Experience? Definition and Efficient Examples
How far back should a resume go?
Well, this depends on a few things. Mostly — where you are in your career path.
Here are a few examples:
If you are a new graduate
If you have recently graduated, you can include information on your professional as well as academic achievements. You can even mention some personal qualities that you believe will be helpful in your new position. The key here is to make sure that the skills and experiences you mention are transferable to your new job.
You can include experiences that demonstrate your leadership skills, problem solving ability, highlight your passion about a specific subject and more. You can include any work experience: from a part time job to a volunteer project — as long as it showcases you as a good candidate for the position you are applying for.
How to List Educational Background on a Resume.
If you are a young professional with two to five years of experience
If you already have a reasonable amount of work experience, it's best to leave college courses, academic projects and awards and extra curricular activities off your resume. Now, you can talk about the actual work experience you have managed to obtain as well as internships and part time or freelance employment. In short, make your resume about your post graduate experience rather than going back to high school or college times.
With that, try to not leave your personality off the resume altogether. You can enhance your resume by showering off your abilities outside of work — feel free to mention volunteer experiences, leadership roles and more.
If you are in mid-level management (five to ten years of experience)
After you've been in the workplace for a while, you should focus your resume on the most notable and impressive roles and responsibilities that will enhance your chances for the next job. You can pick the jobs and positions that you are most "proud of" and go into more detail about the responsibilities you had.
In this case, your goal will be to demonstrate to your potential new employer that you are well familiar with what will be expected of you and have experience handling similar situations.
If you are an experienced professional with over ten years of experience
At this point, you may want to consider a two-page resume. If you have a lot of work experience and all of it is relevant to your career advancement, you may not want to leave anything off the page.
On the other hand, this is also the time to get selective about which specific aspects of your work experience you want your employer to see. For instance, if you've been working in tech for most of your career and now want to move on to management or another leadership role, you may want to pick out the aspects of your career path that showcase your ability to manage or lead. Make sure to also use relevant keywords when describing your experience such as "lead a team", "spearheaded a project", "launched a campaign", etc.
Learn more about what action verbs you can use in a resume.
You may even consider categorizing your work experience into sections such as "related experience" and "other experience". Under "related experience", you can list the roles and responsibilities that are the closest to the position you are applying for. Under "other experience", you can list unrelated positions that you believe to be important to your professional development. You don't have to get into too much detail here — but make sure to highlight what you've taken away from this position and why you felt it would benefit your resume.
Resume Sections You Must Have.
If you've taken some time off work
There are many reasons why you may have taken some time off work. Maybe you were exploring other career options, maybe you took some time off to travel, maybe you had to take care of your children. Whatever the reason may be, it will leave a sizable gap in your resume — and it's something you will need to explain.
You can elaborate on the details of your situation in the cover letter. However, to make sure your employer understands the gaps in your resume, you may also want to include a few lines about your career break in your resume summary.
When it comes to what to include on your resume, the same rule applies: try to make it as relevant as possible to the job you are applying for. Plus, if there's anything you've done during your off-work time that may help you in the new job, don't hesitate to mention it on your resume.
How far back should a resume go: summary
Let's sum things up.
What you leave on your resume and what you leave off it depends remains on a number rod factors:
what position you are applying for
your level of experience
your number of years in the workplace
and more
Think about how much work experience you have and whether you want to include all of it in your resume.
If you have a lot of work experience, you will need to go through a selection process. Pick out the roles and responsibilities that highlight you as the best candidate for the new role.
If you are in senior management, you may want to make your resume a two-pager. In this case, consider categorizing your experience into several sections to make it easier for the hiring manager to go over.