So, the time has come. You've decided to quit a job. There could be a multitude of reasons to leave a job, whether you simply feel ready for a career change or find yourself thinking "I hate my job" way too often. It's never easy to do, but it's not a good idea to put it off out of fear or discomfort. As long as you plan your exit correctly, you will be fine.
Perhaps you have had the fantasy of a dramatic exit, with a satisfying speech about all the people you disliked and how you deserve better. While this may seem gratifying in movies, in real life, it's really not worth it. Quitting gracefully will ensure that you leave a good impression on both your colleagues and your boss and have references ready for when you apply to new jobs. In this article we will give you a guide about how to quit a job as smoothly as possible.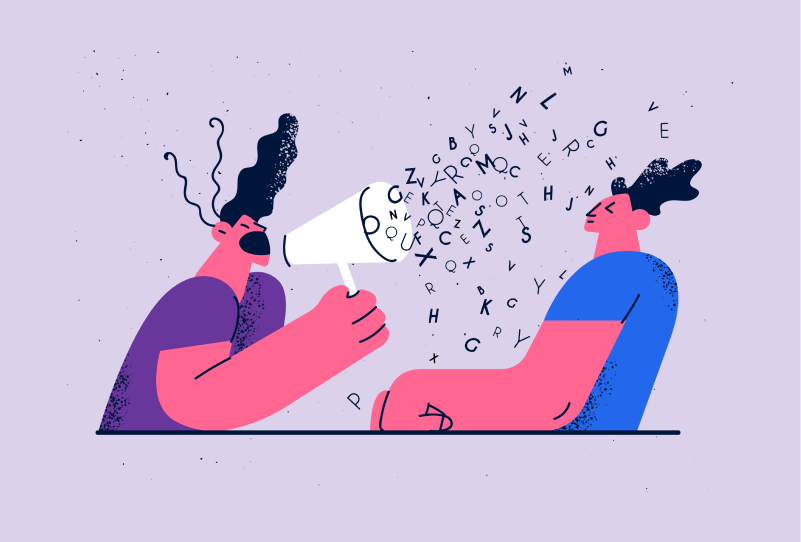 Have a plan
Make sure you aren't quitting on impulse. Of course, in some cases you may not have any choice but to leave urgently without preparation, but when possible, it's best to have a plan for what you will do after leaving.
If you are feeling extremely burnt out and feel that you need a break before starting a new job, you can take some time off. Before doing so, make sure you can afford it by planning your finances accordingly.
Most of the time, it's best to have another job lined up for you to start after you quit a job. There's nothing wrong with job hunting while still employed. However, at this stage, it's best not to share these plans with your current employer. You can just go ahead and post your resume on job search platforms and start going for interviews. Make sure you prepare your answers for when your interviewer asks about your current position and why you want to leave. If you get offered a suitable job and decide to accept it, you can let them know how much time you need to wrap things up at your previous position before starting.
How to tell your employer you are leaving
Leaving without telling anyone can cause huge inconveniences for your previous employer and coworkers. It shows that you don't care about the consequences for others and therefore can leave a very bad impression. The standard for most countries is to give notice at least two weeks in advance, however check if your employment agreement has a different requirement.
In order to quit properly, you should start this process by having a conversation with your boss. If possible, request to meet in person to have this conversation. Of course, in some cases this is impossible, such as if you work remotely. In this case, have a video call or however you usually prefer to have meetings.
Related: How to Call Out of Work
The thought of having this conversation can be intimidating and uncomfortable, especially if you've never done it before. Rest assured, it is usually a short and simple conversation. Just follow this basic framework.
Let them know you are leaving the company.

Give a reason – you don't have to go into detail or explain yourself here. Simply saying something like "I have found a better opportunity that fits with my career goals" is enough. Don't go into detail about bad management or how the pay is terrible, even if that is the real reason for leaving.

Focus on gratitude. Think of some things you are grateful for in advance. For helpful training, experiences or just a pleasant working environment.

If you want to be extra helpful, you can offer to be flexible with planning the date of your departure or offer to be available to contact for a certain period after you leave.
After speaking in person, you should submit your letter of resignation. It is a short letter where you write out the same points as you prepared for the conversation: state that you are leaving the company, when your last workday will be, then thank your employer. If you are offering to be available for contact, this is also where you can leave your contact information.
How to tell your coworkers you're leaving
Never tell your coworkers about planning to quit a job before you've told your boss. Even adding "Don't tell anyone" won't keep it a secret and your employer will likely find out. This is something you don't want happening, as it's best for your boss to find out directly from you.
After you've talked to your boss and submitted your letter of resignation, you can tell your coworkers. This is also a good time to give some or all of them your contact information and let them know you would love to stay in touch. If you plan to stay in the same field of work, this kind of networking can be very beneficial for your career. Or maybe you just really enjoyed their company and would like to stay friends. It can be done in the form of a short goodbye email where you state why you enjoyed working with this person and add multiple ways to contact you such as your phone number, email address and a link to your LinkedIn or other social media.
Preparing for your last day at work
After you've made your departure official, it's time to prepare to leave. While it may be tempting to just relax and focus on your next position, remember that your last couple of weeks and what you leave behind will create a reputation for you as an employee. So, don't slack off and be considerate of your coworkers.
You want to make the transition smooth so you don't leave a disaster behind, otherwise that disaster will be all people remember of you. Find out how you can facilitate a smooth transition for the company. Train your replacement, organize your files or workspace to make it easy for the next person to pick up where you left off. If you have any ongoing projects, try to finish them before leaving. If the project is too large to finish in 2 weeks, it's best to give notice that you are leaving much earlier so you can work together to make sure you wrap up projects or prepare to pass them on to someone else.
So, here's an overview of how to quit a job the right way
Have an exit plan.

Let your boss know at least 2 weeks in advance.

Tell your coworkers after you've notified your boss.

Help facilitate a smooth transition to leave a good impression.
As long as you give notice and consider the legacy you will leave behind, you should end up with a smooth and graceful exit, along with references and connections to help with future job hunts. If you need help polishing your resume for your next job or preparing for interviews, you can read our articles on these topics. Good luck!