A Cornell University study found that competencies proven by credentials are rewarded in the job market. Indeed, getting a bachelor's, master's, or a doctorate degree can get you places.
However, before you can land your dream job as a full-fledged professor, lecturer, or teaching assistant, you need to get hired first. Naturally, you'll need a winning academic resume.
So, in this post, we'll show you everything you need to know about building an academic resume that will get you noticed.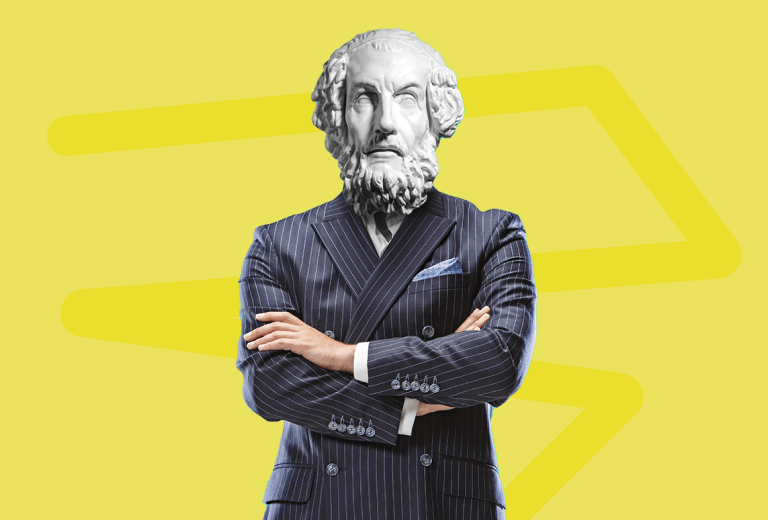 What Is an Academic Resume?
Are you seeking a position in the academic, medical, scientific, or research field? If so, then what you'll need is an academic resume. It is a credential-driven document that serves to highlight your contributions to a particular field of practice or study.
When creating an academic resume, you'll need to place emphasis on your relevant education, certifications, licenses, publications, and research accomplishments. Unlike a regular resume, an academic resume will not include a summary of your skills or qualifications. After all, recruiters in your field will focus on your contributions instead of your career highlights.
So, it's only natural for academic resumes to be comprehensive and long. For instance, if you have over two decades of experience, your academic resume may take up to 15 pages. After all, you're going to dedicate a portion of it to listing:
The patents you've been granted for your inventions
The publications you've written
The presentations you've conducted
What Is the Difference Between an Academic Resume and a CV?
We've been discussing resumes, but you might wonder, "What is a CV and how is it different from a resume?"
Resumes and CVs differ in terms of length, contents, and purpose. If you're creating the former, you should also consider the location of the job role. For instance, if it's in the U.S., your resume should be concise. It should only include a collection of your competencies that are relevant to the position you're applying for.
Now, if you're applying for a role in scientific research, academia, or the medical field, you'll need a comprehensive CV. This document will be based on your credentials and will list all your certifications, education, professional affiliations, and research experience.
Here are the main differences between a resume and a CV:
Length
Since you're only listing the credentials that are relevant to a specific role, a resume should only contain one or two pages. On the other hand, a CV can be much longer, and it won't have a length limit. You can include detailed descriptions of your publications, research, coursework, or presentations.
Location
In New Zealand, the UK, and certain parts of Europe, employers use the term "CV" for all resume-type documents. In most cases, you'll rarely find people in the job market using the word "resume" at all. Meanwhile, in India, South Africa, and Australia, people use the terms "CV" and "resume" interchangeably.
We've mentioned earlier that in the U.S., a CV is more commonly used for applying for roles in the academic field. You can use a simple resume when you're vying for a position in other sectors like hospitality and finance.
So, in a way, in the U.S., people call an academic resume a CV because of the elaborate requirements of the document.
What Should You Include in an Academic Resume?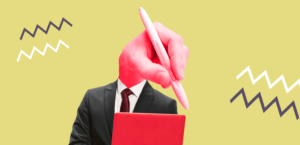 According to Career Builder, 54% of job applicants do not tailor their resumes according to the position they're applying for. Moreover, recruiters consider this behavior a red flag.
As such, you need to spend time customizing every section of your academic resume. Here are the essential portions you should include:
Header
While knowing the best fonts for a resume is important, it's also critical that you understand what to include in the header. The top section of the document should have details like your name, address, phone number, and email address.
Summary
The summary section of your resume will provide a brief description of your professional and academic achievements. You should consider the role you're applying for and highlight the accomplishments that apply to it directly. Keep in mind that this section is only a summary. So, you don't have to include everything.
Education
If you want to stand out from other candidates, you need to nail the education section of your academic resume. After all, some positions have specific degree prerequisites.
When listing your educational experience, you must do so in reverse chronological order. You must begin with the most recent degree you earned or your academic experience. You also need to include the university or college name, graduation date, location (city and state), your major, and the degree title. Other relevant information includes your academic honors, GPA, and thesis or dissertation title.
Employment History
As with your educational background, you also need to list your employment history in reverse chronological order. Of course, because you're working on an academic resume, you should only include work experience related to academics.
This section will be labeled according to your specific experience. For instance, if you're applying as a researcher, you can create a portion named "Research Experience".
For every listing, you must indicate your role, the institution, and the department. You should also provide a description of your duties or responsibilities. Traditional resumes would require you to create a bullet list of your responsibilities. However, since you're writing an academic resume, you need to provide a more comprehensive description of your experience.
Publications
This section will include any of your published research that is relevant to the position you're applying for. Peer-reviewed work should be under a single category while other publications will have their own sections. You should also include sub-sections such as journals, books, and book chapters, among other distinctions.
Grants and Fellowships
If you've been awarded fellowships or grants for research projects, you should also create a section for them.
Grant funding is a competitive sphere. So, it only makes sense to highlight this accomplishment in your academic resume.
When listing your fellowships or grants, you should indicate their titles, governing bodies, and project dates.
While it is not necessary, some applicants also include the amount awarded to them.
Honors and Awards
You can also create a separate section for the awards you've received in your academic field. Indicate the name of the award, the granting institution, and the date you received it.
Research Experience
You should include any research projects you've been a part of under this section. Indicate the name of the research project, your role, the name of the institution, and the dates. It's also important to describe the research and the tasks you performed.
Other Important Information
You may also need to include other information that is relevant to the position you're applying for. Perhaps, you were responsible for organizing a conference or an event related to your field of study. If this applies to you, create a separate section to describe the essential details.
References
Traditional resumes usually allow you to make references available upon request. However, the case is different for academic resumes. In the academic world, references are important in proving your credibility. As such, you should include important people under the references section when you're attempting to land an academic role.
Indicate the name of your reference, their job title, email address, and phone number.
What Should You Leave Off Your Academic Resume?
Just because you're allowed to have several pages for your academic resume, it doesn't mean you should include every detail of your life. If you have work experience outside academics, it does not make sense to indicate it in your academic resume.
How Do You Format an Academic CV?
Remember that the competition in the academe is tough. So, you should also be thinking about the best resume layouts. The design should make it easier for recruiters to skim through your qualifications. So, the layout should be clear and legible. Here are some tips for formatting your academic resume:
Margins
All four sides of your resume should have a one-inch margin. Taking this approach will make the resume look good when you print it on white paper.
Font
You should be consistent with the type and size of the font. Ideally, the size should be 11 pt. or 12 pt. for the body. Meanwhile, your name should be between 14 pt. to 16 pt. Section headings should be bolded.
Academic resumes should also be in standard fonts like Times New Roman or Arial. Moreover, italics should only be used for book or journal titles.
Spacing
There should be two blank lines before all the headings. It will be easier for readers to skim through your resume if there is adequate white space. Moreover, the blank lines guide their eyes to the important sections.
Format
The layout of your academic resume will stay intact if you save it as a PDF file. If you send it as a Word document, the format may change depending on the software the reader is using.
Conclusion
Creating an academic resume is a bit more challenging than writing a regular resume. After all, you'll use it to highlight your accomplishments and your contributions to your field. Remember to tailor your resume according to the position you're applying for. As we've discussed in this article, you should include:
Your education
Certifications
Licenses
Publications
Research accomplishments
Awards and honors
Grant funding