One of the advantages of writing a resume is that there is a standard expectation of what should be included. The main sections are the same for all resumes so it is quite simple to follow this structure and fill in your information.
However, after you've decided what to write, there is also the issue of how to structure your resume and in which order to present the sections. Thankfully, there are also standard resume formats you can choose from and use.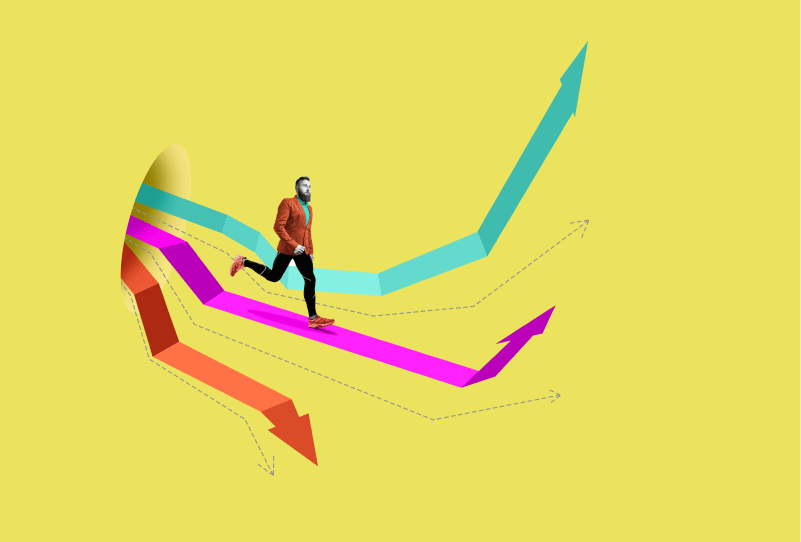 Here are the three main formats used for resume-writing:
Reverse-chronological
Functional
Combination (Hybrid)
Each of these resume formats has advantages and disadvantages. There is no clear "best resume format", rather you should choose the one that suits your situation best. In this article, we will go over these three formats, their pros and cons, as well as advice on how to choose the format that works best for you.
Reverse-chronological resumes
Also known as the chronological format, this is the "traditional" and most popular format used in resumes. It focuses on your work experience section, starting by listing your previous jobs from most recent to older – which is where its name comes from.
Since it is the most common basic resume format, it is the one most familiar to recruiters. They will be able to quickly and easily assess your resume, which is why recruiters often prefer this format. For most job seekers, this is the best format to use.
However, if you have little to no previous work experience or large time gaps between jobs, you may not want to highlight it. If your previous job experiences are not a strong point for you, you may want to consider a different format.
Here's what a reverse-chronological resume looks like: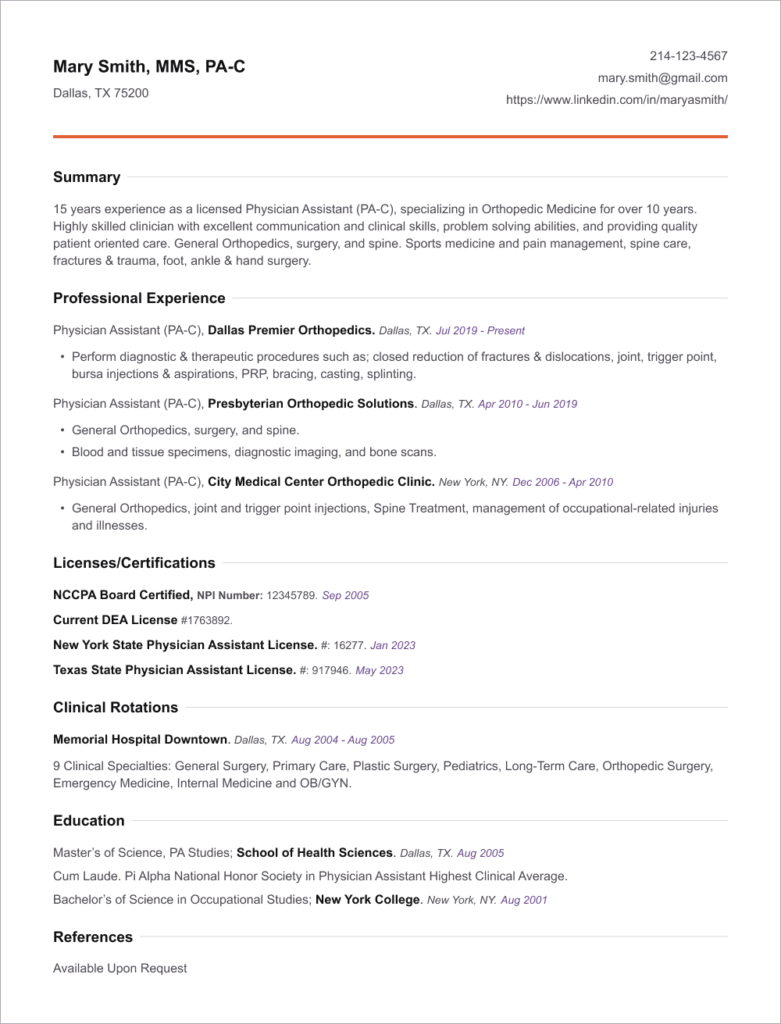 As you can see, the professional experience section here takes up most of the page and it is quite detailed. The summary is also focused on work experience, while skills, or in this case, certifications, and education are at the very bottom.
Functional resumes
This resume format focuses on skills rather than work experience, meaning the skills section goes first and job experiences are last. It is also appropriate to make the skills section larger for this format and even divide your skills into categories or types, such as soft skills and technical skills. You could also create a seperate section for languages you know or other relevant skills. For more details on how to choose which skills to include and how to format this section, check out our article on the skills you can put on a resume.
This format is more useful for people who just switched careers, recent grads or others who don't have much relevant work experience. However, it is important to note that many job recruiters do not like this format because they want to be able to assess work experience. Additionally, ATS (Applicant Tracking Systems) may have difficulty scanning this type of resume, which could lead to your resume being discarded before a human even gets to take a look at it. Therefore, if you have some relevant work experience and career progress to show, it's best to go with the reverse-chronological format.
Here is an example of a functional resume: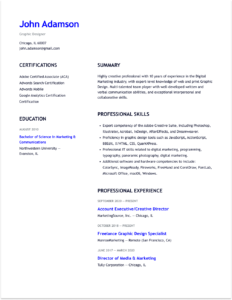 In this case, the job seeker just graduated and is seeking her first job. Her strong points are her education, certifications as well as some unpaid work experience. She only has had one slightly relevant job, so this is at the very bottom.
Combination resumes
Also known as hybrid resumes, this format is a combination of the previous two formats: reverse chronological and functional. It starts with a detailed skills section, like in a functional resume. However it is followed with a more detailed work experience section. Therefore, it focuses on both of these sections at once instead of choosing one over the other.
Combination resumes can work for many different situations. For example, if you don't have extensive work experience in a specific field of work, but instead have various jobs with some transferable skills. Or if you have gaps in your work experience but still some good experiences to include.
The main disadvantage of combination resumes is the same as with functional resumes: it is a less popular format with hiring managers. Also, if you don't have any previous work experience, this format won't be ideal since it still focuses on that.
Take a look at this example of a combination resume: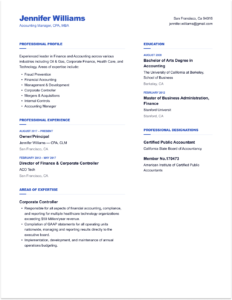 You may notice that it has an unconventional feel. Instead of a simple skills section, there are descriptions of areas of expertise, where relevant skills are displayed with info on how these skills were demonstrated in previous jobs. Next comes the work experience section, which has a few previous positions and brief descriptions, since most of the details have already been elaborated on.
How to choose a format
If you have a decent amount of work experience and a clear career progression in the field, it's best to use the good old reverse chronological format. In most cases this is the best one to use as it is the most familiar and preferred by both recruiters and their ATS.
However, if you have some gaps in your work experience, or if you are switching careers, you can go with the combination one, as it focuses both on your skills and work experience.
Finally, if this is your very first job hunt or you simply have very little work experience, you can use the functional resume as it will focus on your skills and include a small work experience section afterwards.
Some more resume format tips
Keep your resume one page long.

You want it to be concise and easy to read. There's no point in filling in multiple pages of irrelevant information.

Use bullet points

to list skills, achievements and other points instead of full sentences.

Save your resume in PDF format.

Other formats may get corrupted or not open correctly for the person receiving. Never use image formats such as JPG or PNG.
So, in conclusion, there are three basic resume format types and you should choose one based on your situation. If you want a more general guide on how to write a resume with more details about each section, read our article on the topic. You should also be ready to write effective cover letters for your job hunt. With the right amount of preparation and determination, you'll be able to find work in no time! Good luck!