If you have doubts about your career path or are finding it hard to land the jobs you want, you may benefit from hiring a career coach.
Career coaching is becoming more and more popular — especially with new graduates. And it can give you a serious advantage over the competition and help you attain your career goals faster. But what is career coaching and who needs it the most?
Today, we are looking into what career coaching is and how it can help you in your professional development.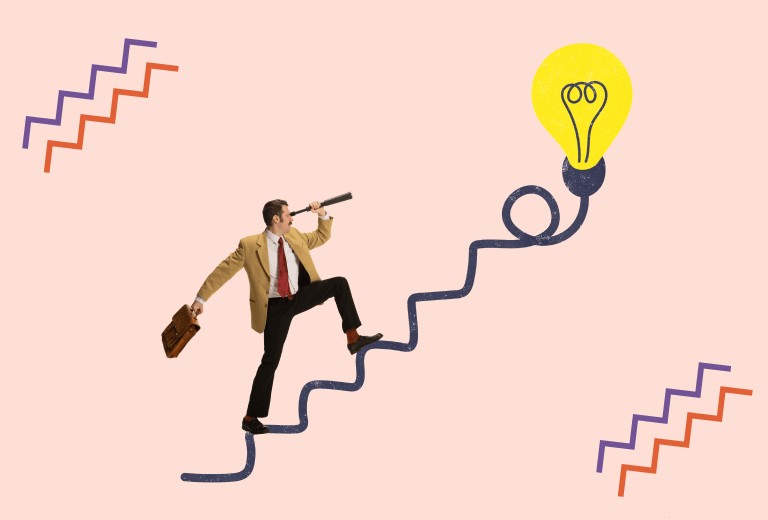 What is career coaching?
The job of a career coach is to help you come to your decision about what you want to do in life and devise the best strategy to achieve it. According to the International Coaching Federation, coaching is "partnering with clients in a thought-provoking and creative process that inspires them to maximize their personal and professional potential".
You can benefit from the services of a career coach if you are looking for a new job, are thinking about switching industries or want to improve your overall professional strategy.
What a career coach can help you with.
There are a number of things a career coach can help you with selecting a career path to creating a plan for professional advancement. Let's take a closer look.
Selecting and developing a career path.
One of the key things a career coach can help you with is figuring out where you want to go and how to get there. This may include personality assessments that will help understand your skills and qualities and other tests that will help identify specific characteristics and define the roles and industries in which you may excel.
Setting professional goals.
If there are specific goals you want to achieve, a career coach can also help you devise a strategy to get there. They may work with you on identifying long-term goals and short-term objectives and use specific methods such as SMART goals and more.
Learn how to be goal-oriented at work.
Building a good resume.
A career coach can help you create, update or customize your resume. They can help you restructure and reformat your resume and make sure the final document is neat and professional. With the help of a career coach, you will also be able to identify and select the most relevant experience, skills and other background items to include in your resume.
Preparing for a job interview.
A career coach can also help you get ready for a job interview. They will do so by conducting mock interviews to help you improve basic interview skills and by introducing you to your exercises that can help you calm down and stay focused during the conversation.
Hard Skills Vs. Soft Skills: What's The Difference?
When do you need a career coach?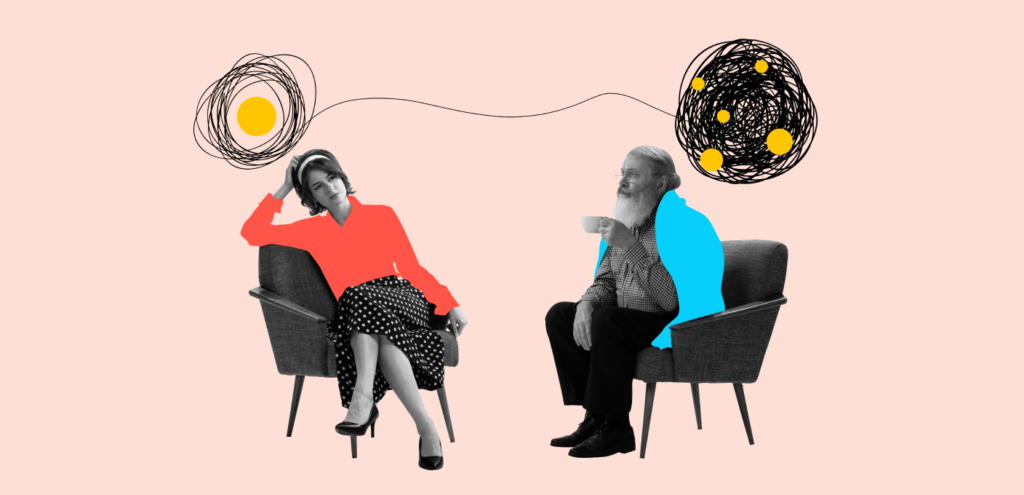 So, how do you know you need a career coach? There are several tell-tale signs that you might need help figuring things out.
You don't know what to do next.
This is the most obvious indication that you need help. If you are aimlessly browsing job hunting websites and feel like applying for every open position — or none — you could definitely benefit from some guidance. If you feel lost and unsure about what you want to do and what kind of work will bring you fulfillment, it is essential that you talk to someone who can help you figure things out.
You know what you want to do — but are having trouble preparing your application.
Knowing what you want to do is very important. However, it's not enough for a successful application. To get the job you want, you will need a well-structured resume, a well-written cover letter and, if you are applying for a senior position, a tailored portfolio of your previous work. A career coach can help you present your skills in the context of a potential role — this will be especially useful if you have a lot of transferable skills. They can also help you decide what experience is most relevant to the position you're applying for and target your LinkedIn profile to a specific niche.
You've had some bad working experiences recently
If you've recently made some bad career moves and are generally dissatisfied with your past working experience, a career coach can help you get over past failures and move on to better decisions. They will analyze what led you to make career mistakes in the past and help you devise a new strategy that will take you back to the right path. They will work closely with you to understand what made you unhappy in your previous positions and make sure that the jobs you apply for in the future will provide a higher level of professional satisfaction.
You've been to a lot of job interviews but haven't received any call backs
If your job applications tend to stall after an interview with the hiring manager, you may need help with your job interview skills or with matching your experience to the position you are applying for. A career coach can prepare you for tricky interview questions and help you build confidence and conversation skills. As a result, you will be able to refine your answers and feel comfortable during your next job interview.
You are stuck in your career
Career coaches are here not only to help you land a new job. They can also look at your current career situation and explain why you are not moving up the ladder. They can conduct something called a 360 review and decode your performance feedback so as to pinpoint behaviors that may be standing in your way.
How much does it cost to hire a career coach?
How much you will need to pay for a consultation depends on a number of factors: from the niche of your field to your location. Generally, the per-session fees for an experienced career coach range from $100-500. In most cases, you will need to go in for an initial diagnostic session first (these are typically free) so that the coach can determine what you will be working on together. After the initial session and need assessment, you will get a precise price quote for the following sessions.
What not to expect from a career coaching programs
While there are a lot of things that career coaches can help you with, they are not miracle workers. So, before you start your career counseling process, it's important to adjust your applications and know what NOT to expect from career coaching.
A career coach won't fix your life. The job of a career coach is to help you decide what you want in life professionally. It is not their job, however, to help you with the other aspects of your life. It's important that you focus on your work and career during your sessions with a career coach and not divert their attention to other life problems you may be dealing with.
A career coach won't do the work for you. A good session with a career coach will set you on the right track. It will give you the strategy and perhaps even inspiration for advancing in your career. However, you will still be the one who will need to take the physical steps in the right direction. It is up to you to write a good resume, search for and apply for the right positions, enroll in professional courses that may help further your career, follow up on interviews and more.
If you are looking for some extra motivation, check out our post on I Hate Working, But I Have To. What Should I Do?
Don't expect to not be challenged. A good career coach will send challenges your way instead of letting you avoid them and play it safe. The reason you have hired a career coach in the first place is because you are ready for the next step in your career: whether it is finding a job or getting further in your current company. A career coach will challenge your strategies, ideas and sometimes even your career goals. These challenges are essential for moving forward and achieving different results.
How to hire a career coach
So, how do you find the right career coach? There are several things you will need to consider.
First, decide what you want from your career coaching sessions. It's important that you know going in which services you need and which you don't. This can help you keep your training focused and even minimize the number of sessions you need. With that, you should also keep your kind open and allow yourself to be guided by your coach if they point out other areas in your professional life that may need work.
Go in for a sample session with several coaches. As we've mentioned above, an initial diagnostic session with a career coach is typically free. Go in for a diagnostic session with several coaches so that you get a better idea of what you are looking for. During the diagnostic session, ask the career coach what they believe to be the best strategy for you and how they can help you achieve your results.
Look into your coach's certifications and experience. There are no specific licenses that a career coach is required to have in order to practice. With that, there are a lot of coaching certification programs. During your initial session, you can ask the coach you are considering what training they have undertaken and what certifications they have. For most coaches, the best certification is the one issued by the International Coaching Federation certification. You can also ask the coach whether they have experience with cases similar to yours and what results they have been able to achieve.
Consider potential costs and value. Coaching fees aren't regulated. This means that you can find a career coach charging as little as $20 per session and a coach who will charge over $1,000 for the same amount of time. Make sure you understand what it is included in the prices: some coaches may charge extra for resume revisions, interview prep and other services. Make sure you know exactly what you will be getting from your coaching sessions. Ask about your coach's availability and whether they will be able to answer questions outside of scheduled career sessions.
According to Zippia, there are currently over 11,378 career coaches in the United States alone. Thus, in theory, you should have no trouble finding a career coach whose coaching methods and personality suit you best.
What is career coaching and how can it help you: conclusion
Hiring a career coach can be a great way to improve your professional situation. By exploring different ideas and strategies, you may be able to break through your current obstacles, discover and develop new professional qualities and see your career situation from a different angle. You will also learn to build a stronger resume and tailor your application to the needs of your potential employer — and more.
Learn more about turning your possible weaknesses into strengths in our post on There's Nothing Wrong with Having a Career Gap