So you've decided it's time for a career switch? Chances are you are right – especially if you have nothing to do at work or if you are harboring negative feelings about your current position. In such a situation, we recommend you to take a day off and give your professional plans a good thought. Your best bet might be to update your resume and plunge into a job search. If you are unemployed and feeling desperate about it, you may have been considering this strategy for weeks or even months. Whatever the case, your resume is what you should focus on at the moment. And to stand out amidst a sea of other candidates, you need to know how to put certifications on a resume. Luckily, you've landed on the right page: following our certification tips will give your resume an instant boost.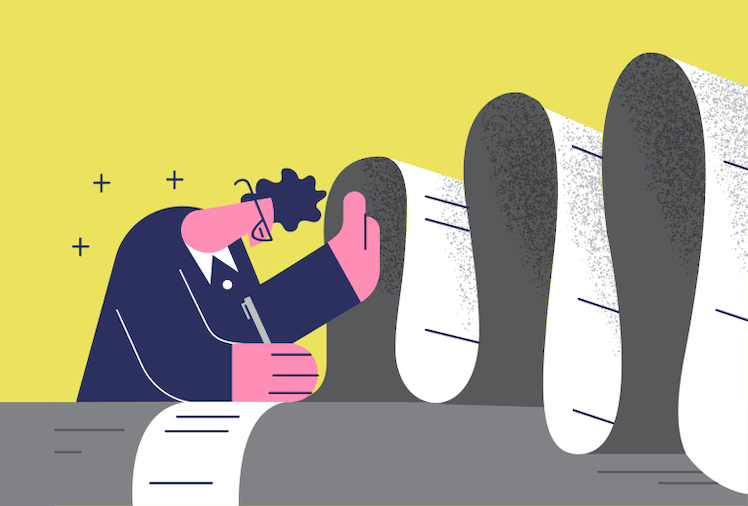 What Certifications Are, And Why to Highlight Them
A certification is an official document that demonstrates that you have skills, knowledge and competences to successfully perform certain tasks and duties. Certifications are issued by authorized organizations and provide evidence of your specific expertise. Earning a certification means that your legitimacy to perform a certain job has been verified.
Obtaining a proper certification is sure to advance your professional development. Statistics show that workers who have a certification face lower unemployment rates. Certifications attract recruiters – which is highly desirable in today's competitive job market – because they set you apart. Here is how:
They show that you possess the necessary skills to get the job done.
They are clear evidence that you are ready to invest time in growing professionally.
Certifications are proof that you are up to date with the latest advancements and trends in your career field.
When You Should Add Certifications to Your Resume
When deciding whether to add certifications to your resume, pay attention to what the job listings you are interested in declare and what requirements you are supposed to meet. Also, check whether your certifications fit your current career goals and needs. Another important point is to make sure you have obtained certificates from trustworthy entities. While it mostly depends on your individual circumstances, there are several cases when showcasing your certifications is the right decision:
Your potential employer requires specific certifications
Some companies require their employees to have certain industry certifications. These are usually documents that workers obtain from established professional organizations. In this case, you won't be eligible for the job unless you prove you have obtained the right certification.
To check if you qualify for a certain position, check the corresponding job listing. If it says nothing about certifications, check the career page of the company's website. You can also contact the hiring manager to get the matter clarified.
Your certifications prove your industry experience
Depending on the industry, certain certifications are granted to professionals who have enough years of practical experience and demonstrate a high degree of expertise in their specialty area. Therefore, listing particular credentials on your resume can be the best way to verify your experience level.
You have obtained job-critical certifications
While some certifications are here to impress recruiters and highlight advancements, certain credentials are almost a must-have in certain industries. Some of the most known examples are related to healthcare, such as PALS (Pediatric Advanced Life Support) and CPR (Cardiopulmonary Resuscitation) training, but there are also in-demand certifications in other industries. It is vital that you check whether your career path requires any of them.
You have limited work experience
Including certifications on your resume may be your best bet if your practical experience in the industry is limited. Shifting focus to your education will show your commitment to professional growth and development and is likely to qualify you for entry level-positions.
You can demonstrate skills outside your area of expertise
Some skills are transferable, meaning they are valued and sought after in multiple industries. For instance, whether you are a product manager, a software developer, or a business analyst, being proficient in a foreign language is likely to benefit your career a lot. Listing a language certificate on your resume will give you an edge over monolingual candidates and grab recruiters' attention. Another great skill to prove is programming. For example, a certificate showing that you have mastered Python will make you an attractive candidate in many fields.
How to List Certifications on a Resume
Complete Certifications
Wondering how to highlight your impressive set of certifications? While every resume is unique, the pattern of introducing certifications is essentially the same in most cases:
1. Start with the full title of your certification
Make sure to type it correctly and spell out abbreviations. Be consistent when it comes to choosing a font and style for the title.
2. Include the name of the entity that issued the certification
It should be the full name of the host organization. It is essential that you type it correctly, so look it up on the web if you have any doubts. You can add a link to the organization's webpage if you submit your resume digitally – the reader may not be acquainted with the entity, and the link will help them get a grip.
3. List the certification's date of obtainment
The recruiter wants to know how long it has been since you earned your certification as this information shows whether your expertise is up to date. The date of your certification also helps verify its authenticity – one may contact the issuer and check your credentials.
4. Add the expiration or renewal date (if applicable)
While some certificates do not expire, others require regular renewals. If your certification comes with an expiration or renewal date, you have to reflect it. This way, the reader will know whether it is valid. Expired certifications should not be included on your resume.
5. Provide relevant details (if necessary)
You can explain the skills or expertise associated with the certification in question. Or you can add a summary that explains what the certification entails.
Here are a couple of examples on how to put certifications on a resume:
Cardiopulmonary Resuscitation (CPR) & First Aid Provider
St John Ambulance
May 2022
Expires May 2023
Summary: During this course, I acquired the essential skills for resuscitating unresponsive casualties. I gained the knowledge and expertise crucial to my work as a certified front-line healthcare provider.
Critical Care Registered Nurse (Adult)
American Association of Critical Care Nurses
January 2020
Relevant skills: direct care to acutely/critically ill adult patients
Ongoing Certifications
Listing in-progress certifications on your resume is quite similar to including your complete ones. The only difference is that you should label your ongoing certification "in progress" and add the prospective earn date. You can check the examples below to see how to list a certification in progress on a resume:
Google Ads Search Certification (in progress)
Google Analytics
Expected date of completion: February 2023
Certified Scrum Product Owner (CSPO) (in progress)
Scrum Alliance
Expected date of completion: January 2023
Where to Put Certifications on a Resume
To let your certifications shine through, you should put them in the right place on your resume. Depending on your needs and preferences, you can use any of the following options.
Create a dedicated section for your important certifications
You can add it under the Skills or Education section depending on how your resume is formatted and call it "Certifications & Licenses" or simply "Certifications". It is important that you tailor this section to the position you are applying for, meaning only relevant certifications should be included. List them as explained above, and be sure to do that in reverse-chronological order, placing your most recent certification at the top.
Here is an example of how to organize the Certifications section on a resume:
Certifications
Certificate for English Language Teaching to Adults (CELTA)
Cambridge Exam Centre
February 2019
Teaching English Test (TKT) Module 2
Cambridge Exam Centre
April 2018
Teaching English Test (TKT) Module 1
Cambridge Exam Centre
January 2018
Place your most important certification next to your name
You can add an abbreviation right after your name to highlight an important and commonly known certification in your industry. For instance, a UK resident can put the CEng abbreviation next to their name in the contact information section so that recruiters can quickly see that the candidate is a Chartered Engineer, meaning they are registered with the UK's Engineering Council:
John Smith, CEng
m: +444444444444
e: john.smith@engineering.org
Reflect your important certifications on the resume summary
If your certification is job-critical, you can put it into your resume summary. This will help recruiters quickly see your most relevant credentials:
CELTA-qualified teacher with 10+ years of experience and strong communication skills, seeking to provide outstanding ESL services for young learners at Colorado Children's Academy.
Top Certifications to Impress Recruiters
No matter your field of work, reflecting certifications on your resume provides evidence of your skills. However, not all certifications are created equal. Some of them can help you rise above the competition and make recruiters fight for you. To help you out, we have compiled a list of role-specific certifications for different industries that can make a difference when it comes to a competitive job search:
Healthcare Certifications
Healthcare is an industry where a proper certification can sway the recruiter's decision in your favor. Here are a few certifications to consider if you want to succeed as a healthcare practitioner:
Project Management Certifications
Project management can be an exciting, fulfilling and well-paid career. To get the most out of it, consider obtaining one of the following certifications:
Security Certifications
Cybercrime is on the rise, so security experts are in high demand these days. Earning any of the certifications below is sure to help you succeed as a cybersecurity specialist:
Digital Marketing Certifications
If you want to boost your digital marketing career, here are the best certifications to go for:
Resume Certification FAQs
How to list online courses on a resume?
You can list your online courses in the Certifications section on your resume. Just be sure that your certification comes from a reputable source. You can use bullet points to summarize what you learned during the course. Here is an example:
Austin Web Development Boot Camp
Online course – UT Austin
October 202

Learned HTML5, CSS3, Database Theory and MySQL, JavaScript, React.js, Node.js, etc.
Worked on a team to handle complex projects
Acquired hands-on programming experience
How to add a Coursera certificate to a resume?
Including a Coursera certificate on your resume is an easy yet effective way to show that you are devoted to your area of expertise and seek growth. To add Coursera credentials, list the name of the course, its provider, and the completion date. You might also want to add a summary describing your experience with the course. Take a look at this example:
Supervised Machine Learning: Regression and Classification
DeepLearning.AI Stanford
Completed November 2022 at coursera.org

Designed machine learning models in Python
Evaluated and tuned models
Improved model performance using a data-centric approach
How to list a graduate certificate on a resume?
When adding a graduate certificate to your resume, you should include your degree, your major, the name of your university, and the year you graduated. Check the example below for reference:
The Graduate Certificate in Dance
Trinity Laban Conservatoire of Music and Dance
April 2022
Conclusion
Certifications go a long way to prove your expertise, and including them on your resume helps recruiters see that you are a valuable hire. Follow our tips on how to list certifications on a resume to land your dream job right now.
Please note that none of the companies, organizations, or courses mentioned in this article are affiliated with ResumeKit.