A resume summary has the power to get you noticed right away or get the hiring manager to skip your application altogether. Therefore, underestimating it is one of the biggest mistakes you can make when applying for jobs. The summary is what creates the initial impression of you as a potential candidate for a position, and first impressions mean a lot in any situation.
Now that you understand the importance of this brief piece of text, let's take a look at what exactly a job resume summary is, how it works, and what you should avoid when writing yours.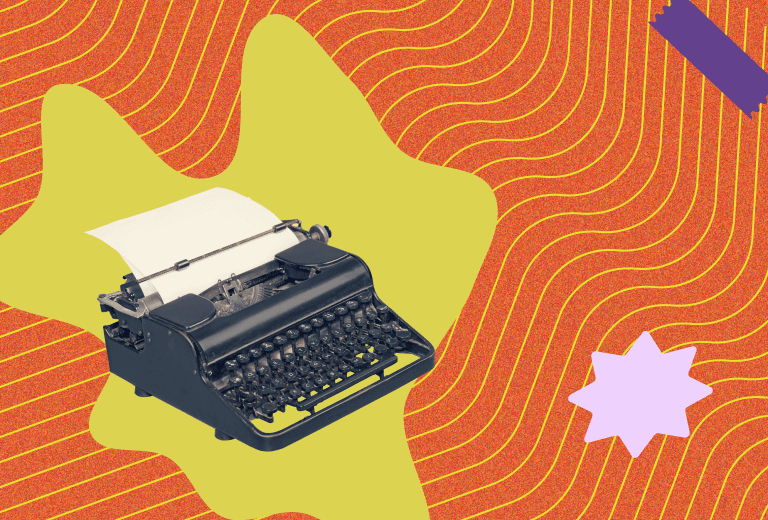 What is a resume summary?
A summary is a short paragraph at the top of your resume that highlights your most prominent achievements, your most valuable skills and your experience that is relevant to the specific job you are applying for. Even if you write the rest of your resume in a hurry, doing so with the summary is an absolutely horrible idea, and here is why.
When a hiring manager receives your job application, the first thing they will look at, after reading your cover letter, is your resume. And the absolute first thing their eye will fall upon in your resume is the opening paragraph, or the summary. An experienced HR person will be able to tell how much effort you put into writing this paragraph and whether you bothered customizing it for the position you are applying for at their company. Based on this summary, they will also form their initial opinion of you, and we bet you would like that opinion to be a positive one.
How do you write an effective summary?
To make your summary pop and get the hiring manager interested, just follow these best practice tips from HR industry experts:
Tip #1
Think well when choosing which skills to mention in the summary, especially if you have been working for many years, have acquired extensive experience and dozens of useful skills. When all your skills and experience seem to be equally valuable, how do you choose what to mention at the top? The rule of thumb here is to look at the position you are sending in your application for, go through the list of requirements and identify your top skills that match the job description.
Tip #2
Customize your summary to the job you are applying for. Since the summary must be short, you don't want to waste this space talking about things the HR will simply skip. Use it to demonstrate that you have exactly what they are looking for. Besides specifying the carefully selected set of skills, as mentioned above, be sure to say how you plan to use them to succeed in your new role.
Tip #3
Keep it short, but not at the cost of missing some important points that could help you get hired. Finding the balance may seem like a hard task, but try looking at it from the position of your potential employer. What would you think of the person who wrote this summary? Three to five sentences is considered the perfect size for this paragraph.
Tip #4
A general guideline could look like this. Keep your character description down to just a couple of words or a very short sentence. Follow it with a mention of your current job or the last job you had, and a brief overview of your professional experience relevant to the position. Mention how you would help the company reach their goals if you got hired, and be sure to briefly talk about the most prominent achievements of yours, which would show that you are capable of delivering these results.
Now that you have an idea of what your resume summary should look like, you are sure to make a great first impression on any hiring manager you submit your application to. You can even write a resume summary automatically using the AI resume builder.
However, when you work on it, you have to keep in mind the common mistakes applicants make when writing a summary. Avoiding those will improve your chances even further. What are they?
Here are the most frequent mistakes found in resume summaries
Grammar & spelling

. If you know you have an issue with these, have your summary proof-read every time you customize it to a specific job. Errors of this type are perceived as signs of someone with communication problems, and they'll get many hiring managers to at least put your application aside and look at others first, or, in the worst-case scenario, to fully skip it.

Bragging with no proof.

When talking about major achievements from your previous jobs, use some numbers and details to support your claims. Otherwise, it comes off as unsupported boasting, which is a real turn-off to most hiring managers.

Using verbs that diminish your role.

Even if you've previously worked as an assistant or in other junior or lower-level roles, this is not something you should mention in your resume summary. Verbs like 'assisted' or 'helped' sound weak and do not serve the purpose of showing that you can work independently or be a leader. Even if you are applying for an assistant position, your summary should focus on your strongest points.

Copy-pasting descriptions.

Do not simply copy and paste phrases from elsewhere in your resume into the summary. The summary must be condensed and minimalistic to get the HR to read it all (and you do want them to read all of it, don't you?), so you must pick your top skills, experience and achievements to be included, but rephrase and combine them to fit in a couple of sentences. That's a hard thing to accomplish, but you can at least try.

Listing your objective.

What? Yes, you read it right. Wasting valuable space to state something as obvious as "I am looking to join your company as Product Manager" on your resume is so yesterday! Instead, use this space to show why you would be the perfect candidate for this position.
How about some samples?
After reading our advice on what to do and not to do when writing your summary, you probably want to see some resume summary examples that would illustrate the above tips. Here are a couple to give you inspiration.
Sample job requirements for a Call Center Manager position
Sample resume summary tailored to the position
– 3+ years of experience in a customer service leadership/management role
– Experience in coaching and motivating the team
– Experience in the IT/software industry preferred
– Proven record of successfully handling escalations, good problem-solving skills
– Excellent English a must + a second language preferred
– Excellent communication and organizational skills
A detail-oriented customer service professional with 5 years of call center management experience for a top software publisher. Native English speaker with advanced Spanish and intermediate German. Have experience setting up a customer service department from scratch, taking it from a 3-person team to a 14-person call center. Trained, coached and motivated employees, handled escalations, identified and resolved problems. My call center received the Top Department 2019 award at my company, while I received Best Team Leader that year.*
If you had no awards, you may have had a commendation letter from your boss, a pay raise, a bonus payment, or some other form of acknowledgment for your achievement. Otherwise, you can mention here how your achievements helped take the company's revenue to a new level (use numbers, if you can), improved customer retention rates, helped establish new partnerships. etc. Use anything measurable as proof.
Also read: How to Put Awards on a Resume
Just starting your career?
What if you don't have much experience to talk about? Many graduates today come out of college with some relevant work experience or achievements they can use to secure a job. You may have had an internship in an industry related to your specialty, did some relevant research, worked on a project that took a prize in some contest, created and launched some product, even if it was on an amateur level, etc. All of this can serve to demonstrate your talent and enthusiasm about the profession you chose. On your resume, you can summarize the skills and qualities that make you a good candidate for the job. Here is a sample of how this can be done:
Sample job requirements for a Junior Java Developer
A recent graduate's sample resume summary tailored to the position
– Bachelor's degree in Computer Science/Information Technology/Engineering (computer/telecommunications)
– Knowledge or relevant work experience in any of the following programming languages or technologies: Java/J2EE, C++, C, XML/XHTML or CGI-Python
– Sufficient knowledge in Object-oriented programming concept
– Excellent team player in a multi-cultural environment
– Ability to learn in a short time and work under pressure
Top in class graduate with Bachelor's degree in Information Technology, good knowledge of Java/J2EE, XML/XHTML, C++ and Object-Oriented Client-Server technologies. Lead a team of 3 students to design, develop, test and present a project that won first place in the college Technology Competition in 2020. Internship at FSC Tech taught me to be a team player while collaborating with an international team, to follow product specs and create effective and testable code in a high-pressure environment. My ability to learn fast and effectively apply the knowledge got me promoted from a junior tester to staff Java Developer within 1 month, and allowed me to complete internship with outstanding references.
When you place the list of job requirements and the resume summary side by side, the importance of tailoring the latter to the former becomes pretty obvious. Your potential employer won't have to search for the information that will tell them whether you satisfy their requirements for this particular position: it will all be clear from your summary.
An effective resume summary is a must, but it should be part of an effective resume. See this article to learn how to write a resume that will help you stand out, and be sure to read about skills to put on resume. If you are a high school student or recent graduate, see writing a resume with no experience here.