Whenever you're writing or editing your resume, always remember that recruiters spend about 7 seconds skimming through each application.
Hiring managers don't have all the time in the world to carefully assess hundreds or even thousands of resumes.
So, they scan the applications and decide whether to give an applicant a chance.
That's why resume sections are essential. They help you point the recruiter to the information they're looking for and answer "knockout questions."
Companies also use Applicant Tracking Systems to find information that helps narrow the recruitment pool.
So, to maximize your chances of passing through the first recruitment phase, you must master how to prepare and order resume sections.
This article will show you how to order your resume sections and make them stand out.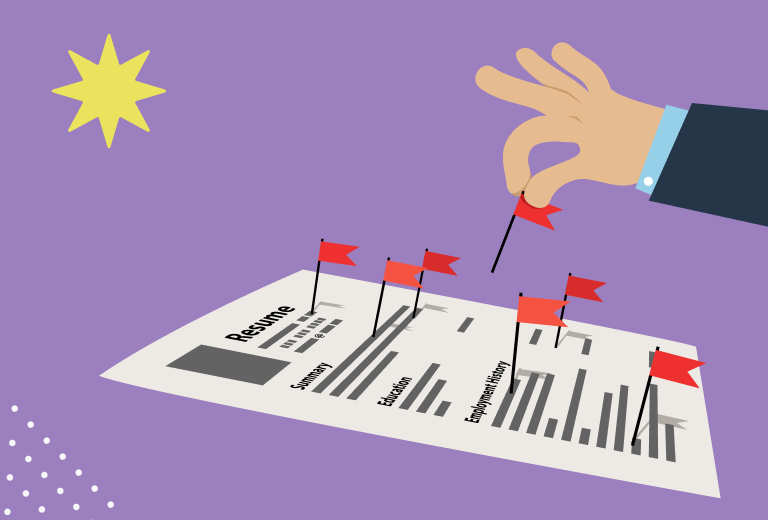 What Are Resume Sections?
Resume sections help you create a digestible outline of your experiences, qualifications, education, and other important information.
They make up a blueprint that guides recruiters through your resume.
Since each section is indicated with bold, outstanding text, the hiring manager can quickly glance through sections that matter for the vacancy.
They also guide ATS through your resume.
For example, if the recruiter is interested in your qualifications, they'll quickly check out that section to confirm if you have what they need.
Then, they may choose to continue with your application by checking out other sections like experience and skills.
What Are the Standard Resume Sections?
Every resume must include your contact information, education, experience, career summary, and skills. These basic components make up a standard resume, but how you arrange them matters.
That's why the essential sections for every resume are:
Professional/Career objective/summary
Work history/experience
Education
You can tweak their order, but that should depend on the resume format you want to use.
Apart from the standard sections above, you can add extra optional sections, depending on your career path, achievements, and portfolio.
These sections include:
Licenses and certifications
Professional organizations
Personal projects
Qualifications (professional courses, for example)
Publications
Achievements
Languages
Volunteer work
Awards
You should avoid listing additional sections if you can't fill them up with some genuine content. For example, make sure you've won some awards before adding that section. If you've won just one award, you can add it to your list of achievements.
It's also important that you use simple headers to indicate each section. Apart from the contact information and career objective/summary sections, other sections should be marked in bold and larger fonts than their contents.
You should also use language that guides the recruiter or ATS. For example, ATS will quickly pick up the "Experience" heading.
You can find out more about resume headers in this blog post.
Now, let's talk about the standard resume sections one at a time.
Contact Information
The contact information section ideally starts the resume.
It contains your name, email address, and phone number. You can also add your website or blog link and LinkedIn username or link.
You can also add your GitHub link if you're a developer, or a professional profile link containing your portfolio if you're a digital marketer or content creator.
Adding your location may not be necessary unless the recruiter wants that information. For example, some jobs require you to reside in specific areas.
Avoid adding the following in your contact information section:
× Nickname
× Current work email
× Marital status
× Date of birth
× Gender
× Second phone number
While you want your recruiters to know you, it's not always the best idea to add your photo.
Please don't start the Contact Information section by writing "Contact Information" as a header. Instead, it starts with your name as the first information on your resume.
Your full name should be on top of the resume and should be in a bold professional font slightly larger than the other information below the section.
Your email address and phone number should come after. Then, you can include your links.
Professional/Career Objective/Summary
Your professional or career summary is a small letter of introduction integrated into your resume. It's just a few sentences long and acts as your main pitch to the recruiter.
Ideally, it should summarize your skills, achievements, and professional drive.
You don't have to write out a Summary or Career Objective heading. Instead, you can place the text just after your contact information.
Depending on your career and experience, you may want to use an objective rather than a summary or vice versa.
For example, graduates who are fresh out of school can use a career objective to tell the recruiter their current professional position and where they're headed.
Work Experience
Your work experience section is one of those sections that must be indicated in bold, legible text.
It helps the recruiter or ATS to easily find your work history and determine whether you're suitable for the job.
The experience section contains the relevant positions you've held.
You should list these jobs in a reverse-chronological order where your latest job comes first and the earliest comes last.
Include the following for each job:
Job title
Date (start to end)
Company name
Location
Next, use bullet points to explain your responsibilities in each position. Outline roles and achievements that best reflect your skills, especially those that match the positioning you're currently applying for.
Add metrics and other quantifiable achievements to show proof of results.
Your resume format and career position should determine whether your work experience section comes after your career objective.
For example, professionals looking for a senior position in their field should start with their professional experience after their career objective.
On the other hand, students looking for their first jobs should start with the education or skills section.
Education Section
Your education section is another essential resume section.
It outlines your schooling history and should also be arranged reverse-chronologically. Your highest degree should come first.
You may avoid adding your high-school information if you completed your university degree. However, you can add your degree information even if you've completed your master's or PhD.
Each education history should include:
Degree type
Major/minor
Institution name
School location
Graduation year or anticipated year of graduation
You may add honors if you're in the higher percentiles. If not, avoid giving away your GPA.
You can choose to start with the school's name or your degree. For example, you could begin with the institution's name if you attended a reputable school like Harvard.
Feel free to mention any paper you've written or advanced courses you've taken that may interest the recruiter.
That said, you can also add these to other sections like Achievements, Projects, Qualifications, or Training.
Skills Section
The Skills section showcases your relevant skills, especially those important to the recruiters and listed in the job offer.
That's why it's essential to read the job offer before preparing your resume.
Ensure you list skills that you have. You should avoid making things up.
You may also want to add some details about your skills to allow the recruiter to measure your level of proficiency in each skill.
Depending on your current career position and application, you can position the Skill section after your career summary or experience or education sections.
The Skills section can also have subsections to explain your skills in detail. For example, you may add:
Technical Skills
Management skills
Computer skills
You can also divide the skills section into soft and hard.
However, don't confine all your skills to this section alone. Instead, sprinkle them throughout your resume by highlighting one or two skills in your career summary and work experience.
Optional Sections
Depending on what you've achieved throughout your career, you can add extra sections to your resume to further showcase your skills and competence.
Some extra sections may not move the needle further in your application, but others are nice to have.
For example, the recruiter won't care if you've won many FIFA online tournaments if you're applying for a digital marketing position.
However, it'll be an advantage if you're applying for a video game content writing position.
Generally, the additional section should come after the last standard section. However, some, like achievements, should come after the career summary or experience section, especially if they showcase an essential skill.
Ensure you research the company and the job offer to confirm that you're adding relevant sections. Since you want to make sure your resume is one page long, you must avoid adding irrelevant information.
Achievements Section
You can have a dedicated accomplishments or achievements section if you've made impressive contributions or earned recognition outside your workplace.
You can position this section right after your experience section to illuminate your competence. These achievements can include awards, recognitions, and career highlights.
You can list them in bullet points alongside their dates.
Certifications Section
You should add this section if you have professional certificates and licenses. It can be a game-changer if you're applying for a top position in a similar field.
For example, if you're a lawyer, you want the recruiter to know you passed the board and when. The same goes for a medical doctor.
Other professionals, such as committed accountants, can also add certifications.
Include the name of the certification or license, the responsible body or agency, date, and location.
Personal Projects
Personal projects demonstrate your responsibility and are part of your achievements.
You should create this section if you have more than one project that showcases relevant skills that may impact your current application.
It should follow this format:
Name of project
Location
Date
Summary of the project
Hobbies and Interests
While some HR professionals debate not adding the hobbies and interests section, it may come in handy sometimes.
For example, some companies promote social cultures and activities. You should research the organization to determine whether adding this section will give you a boost.
How to Order Your Resume Sections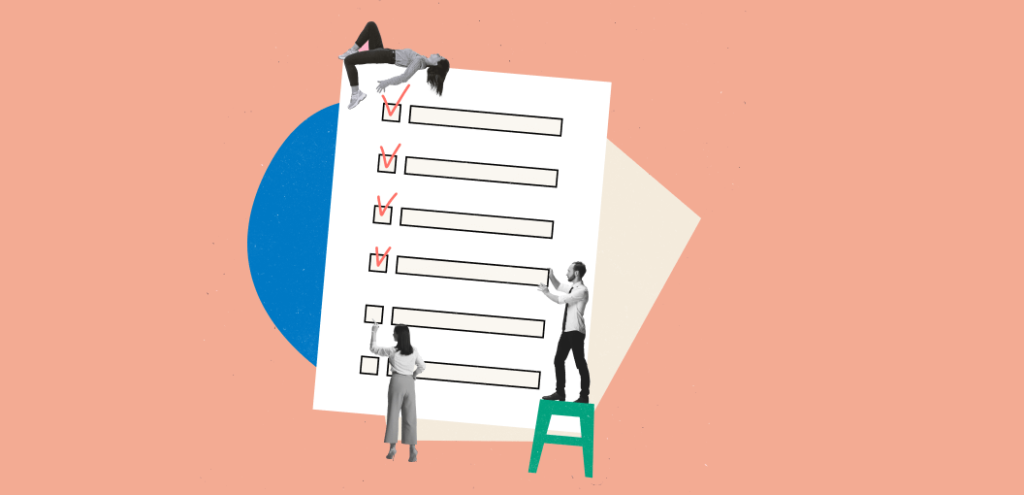 You may be wondering whether starting with your experience, education, or skills section matters.
It does.
Depending on your professional progress, work experience, and the job offer, how you order your resume sections can affect your application.
Generally, every resume must start with your name and contact information, followed by your career summary. These sections don't require headings or titles.
But what comes after should be determined by where you are professionally and what the recruiter wants.
Let's go over the different types of resume formats.
Professional Resume
A senior-level professional resume emphasizes experience and achievements, especially if you're applying for a job in a similar field.
You should also add extra sections from professional associations to awards and public speaking gigs.
Here's how to order a professional resume:
Contact information
Career objective or summary
Work experience (Add details of achievements)
Skills
Education
Optional sections
Recent Graduate
Recent graduates don't have a rich work history. Even if you've completed an internship and industrial training, it would be good to focus on your extracurriculars and skills.
So, your education and skills should come before your work experience. This type of resume layout is also called the functional resume, and the structure looks like this:
Contact information
Career objective or summary
Education
Skills
Work experience
Optional sections
Career Change
If you want to switch to a different field, your resume layout should look different.
Since you're transitioning to a different industry, your work experience won't really have an impact. So instead, you should focus more on your skills.
You should also list your work history to primarily showcase your skills and competence rather than knowledge.
Here's the ideal career change resume structure:
Contact information
Career objective or summary
Skills
Work experience
Education
Optional sections
In Summary
Remember that an ideal resume is one page long, but it shouldn't exceed two pages. Whenever you think about what to add to a resume, pick relevant information and discard what may seem excessive no matter how impressive. You should also place information that the recruiter may be looking for at the beginning of the resume.