Is your resume compelling enough to pique the interest of your employers? Wouldn't it be great if you could find a formula to write winning resumes every single time?
It all starts with a resume outline. An organized resume isn't just easy to read, it provides some structure for your information, guiding the hiring manager on where to look. You want to make sure you use the correct format and include all the essential parts relevant to that particular job.
If you don't know where to begin writing your resume, this post shows you how to create a resume outline to build an effective resume.
Ready?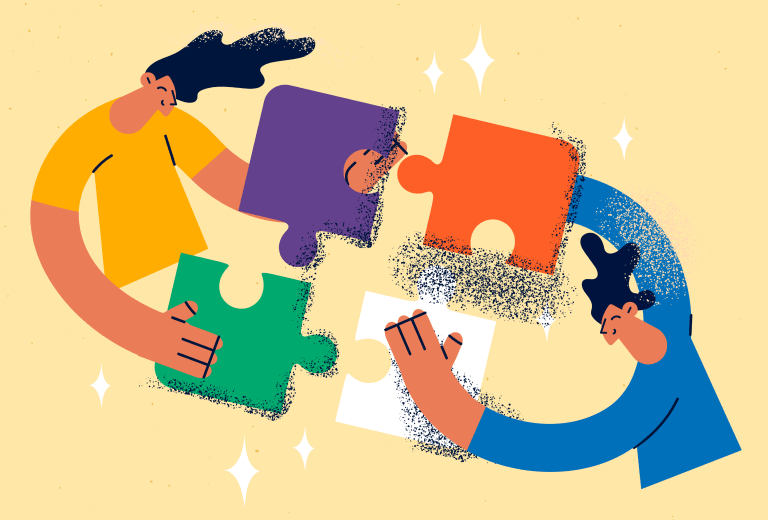 What Is a Resume Outline?
A resume outline is a framework or checklist of things to include in your resume. Think of it as a blueprint that you use to prepare your resume. It covers the different sections and their corresponding information, such as:
Work experience
Contact information
Education
Skills
Keep in mind that 54 percent of recruiters prefer resumes tailored to the advertised position. Therefore, all these items should match the requirements for the job description.
Creating a resume outline helps you organize your thoughts in your resume to show your strong sides. If done correctly, it might bring you closer to landing your dream job.
Why Do I Need a Resume Outline?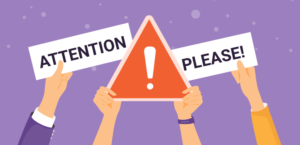 So, why is a resume outline important? Well, for starters, it provides a visual outline to follow. It helps you write a comprehensive resume that entails everything you want the hiring manager to know about you.
The outline gives you the basis to work from, making it easier to put together all the necessary details about your work experience. Otherwise, you may leave out crucial information or, worse, gaps in your resume that might result in getting rejected.
Additionally, a resume outline breaks your resume into sections, making a rather intimidating process look simple. The outline gives you guidance and structure, enabling you to highlight your employment background, strengths, and skills.
Another importance of creating a resume outline is that it will save you time when you need to make changes to your content. Since hiring managers prefer resumes customized to match the job description, you don't want to be starting from scratch every time you write a resume.
With an outline, the layout is clear, and all you have to do is fill out the blanks. What's more, since everything's organized, you will prepare your resume fast and in a logical structure that prioritizes relevant information.
How to Create Your Resume Outline
So, here's the deal. Before you start crafting the outline, you must carefully read and understand the job description. Doing so gives you pointers on how to customize the resume to fit the open position.
1. Consider the Best Format for Resume Outline
Once you establish the job requirements, you'll need to know which parts to include and which ones to exclude from your resume. That's where the resume format comes in. Generally, there are three main resume formats to choose from when preparing your resume:
Reverse chronological resume – ideal if you have a consistent career path.
Functional resume – suitable if you intend to highlight your skills, switch careers, or if you have a career gap.
Hybrid (Combination) resume – choose this option if you want the best of both.
2. Choose the Resume Sections You Want to Include
Below, we break down the basic sections of a resume outline, with specific information to include for each part.
The Header Section with Contact Information and Personal Details.
Obviously, you want the hiring manager to contact you to schedule an interview. The resume header section lets you add your contact information, including a professional email address.
There are several ways to format your header, but generally, it should look something like this:
First and last name
Current job title
Phone number
Email address
LinkedIn profile
Traditionally, you are required to include your street address. However, given that most employers do their correspondence online, it isn't necessary.
Tips to keep in mind when filling out the header:
Never add information that could be grounds for potential discrimination on your resumes. This includes marital status, gender, race, and date of birth.
Create a professional email. For example, peter.hornsby@gmail.com is correct; fudgewizzkid25@hotmail.com is not.
Add a mailing address if specifically requested by the company. Otherwise, omit it.
Include a link to your LinkedIn profile so the recruiter can see your professional work. Don't include social media accounts that don't pertain to your career.
If you have a blog or website that is relevant to your career, add its URL to your personal information section.
Don't forget to include your personal number to ensure you're reachable at all times.
Resume Profile Section: Resume Objective or Resume Summary?
The heading statement offers you a chance to highlight what you bring to the table. The goal is to grab the hiring manager's attention and keep them engaged. After all, it only takes 7.4 seconds to impress recruiters.
According to an eye-tracking study, top-performing resumes had several things in common, including simple layouts and an overview or mission statement.
So, when do you use a resume summary or a resume objective?
Resume Summary. The resume summary summarizes your qualifications and job-related skills for the position you're aiming for. Use it when seeking a job that you have experience in.
Resume Objective. If you don't have any job experience related to the position you're applying for, write an objective for your resume. This will highlight skills relevant to this position gained from other areas, like an internship, volunteer work, or past career. Explain how they are transferable to the role you're currently seeking.
Remember to keep your heading statement short and sweet. Ideally, it shouldn't be longer than five sentences. Not sure how to write a resume summary? Check out this post for tips on how to write an effective resume summary.
The Experience Section of Your Resume Outline
So, you've won over the hiring manager with your gripping introduction. Now, it's time to show that you're qualified for this position. Use the reverse-chronological resume format, which starts with your most recent position, and work backward.
Here's how to list your work experience on a resume:
The start and end dates in the position
The company name and location
Your job title
A bulleted list of tasks, roles, and achievements
Remember, the "Experience" section is the most prominent part of your resume. Do it right, and your chances of landing the job increase.
+ Quantify your achievements.
+ Start each bullet point with action verbs and resume keywords to describe your tasks and roles.
+ Include all jobs that support the career post you're eyeing.
The Education Section of Your Resume Outline
Often, job listings indicate the minimum education requirement for that position. Therefore, leave space for education in your resume outline that shows employers you have formal education related to the job.
Highlight details pertaining to your education, including:
The university name and location
Type of degree and major
Graduation year
Grade point average (GPA)
For college students, besides the college name, location, graduation year, and type of degree, include your GPA and relevant coursework. If you haven't graduated from university or college, use the above format, but add a line with the expected date of completion.
If you're a high school student, use the same style and focus on your activities and the relevant coursework.
If your GPA is too low, it might hurt your chances of getting the job. In this case, it's best to exclude it.
Your Best Skills and Qualifications Section
Next, leave a space to display relevant skills and qualifications related to the position you're applying for. Before you start listing your skills in bullet points, go back to the job description. Doing so ensures you know the specific skills the recruiter is looking for.
Remember to mention skills that you actually have, not just for the sake of impressing. Studies show that only a third of recruiters believe job candidates are honest about their skills. You don't want to start your career with a lie.
Having trouble figuring out what skills to include in your resume? Here's a guide on What Skills to Put on a Resume.
Leave Space for a Training and Certification Section (Optional)
If you want to earn more points and increase the chances of the ATS software shortlisting your resume, add certifications relevant to the industry. It shows you have the added expertise for the position and proactively keep yourself updated with the latest industry trends.
Don't worry if you don't have any certifications to add. Your work experience speaks volumes about your capabilities.
Additional Information Section of Your Resume Outline
Do you have a certain uniqueness that will make you stand out from the competition? Adding this section to your resume outline allows you to demonstrate to your potential employers other related experience you might have.
These include items like:
Volunteer work
Languages
Freelance/contract work
Professional certifications
Awards and commendations
Hobbies and interests
Only add sections that will add value to your candidacy.
Resume Outline Examples
Here are a few examples of resume outlines illustrating the basic structure to use. You can reorganize the sections depending on the job requirements and your expertise.
Administrative Assistant Resume Outline
Here's how to create a resume outline for a position as an administrative assistant:
[Name]
First and last name
[Contact Information]
Phone number
Email address
LinkedIn profile link
[Resume Summary/Profile]
Summarize your work experience using resume keywords. The goal is to provide your recruiter an overview of your professional experience.
[Professional Experience] – in reverse-chronological order
Administrative Assistant
Date
Company name
Location
Job duties, with stats and figures to quantify your achievements.
Secretary
Date
Company name
Location
Job duties and achievements
Receptionist
Date
Company name
Location
Roles and achievements (for example, received the highest score during the annual performance review)
[Education]
University/college name
Major
Degree
Honors
Graduation year (use expected graduation date if still studying)
[Special Skills and Qualifications]
Microsoft Office, focus on Excel (Hard skill #1)
Scheduling with digital calendars (Hard skill #2)
Typing speed 80 WPM (Hard skill #3)
Team leadership (Soft skill #1)
Active listening (Soft skill #2)
[Certifications]
List any relevant certifications.
[Other Sections]
Languages (English native, fluent in Spanish, proficient in French)
Volunteer work
Internship
Key Takeaway
Creating a resume outline first paves way for easier resume writing. Your outline should include the essential sections that carry relevant information that show you meet the needs of the company.
It's advisable to quantify your achievements in the experience section to let recruiters know your capabilities.
Additionally, verify your email address and phone number to make sure you're reachable.
Lastly, pick the best resume format that suits the specific position that you're applying for.